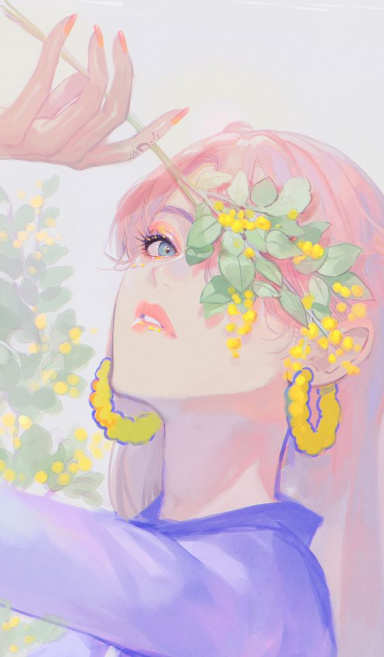 Fanciful Fae
Original poster
Invitation Status

,
Posting Speed

1-3 posts per day, One post per day, 1-3 posts per week, One post per week
Writing Levels

Elementary, Intermediate, Adept, Advanced
Preferred Character Gender

Male, Female, Primarily Prefer Female
Genres

Fantasy, Magical, Romance, Historical, some Scifi, and a variety of other stuff

Madelyn hummed to herself as she walked down the street with her earphones in, her music surrounding her as she walked to a nearby cafe for breakfast. Madelyn always went to the cafe for her breakfast since the cafe was right by her shop. After graduating from the local college, Madelyn had started working in the local bookstore while she tried to get herself started in the publishing industry. She had written a variety of different books but each one had been rejected by the companies she had offered them too. She was told that they all needed improvement. She was bummed with each rejection letter but that only spurred her desire to get something published and prove that she was a good writer.

As she walked down the street of the college town, she ran a hand through her hair to loosen up her curls. Her recently-ombred hair shimmered in the sunlight, turning from blonde at the top into a rich sapphire blue at the ends. Today she had chosen a pretty simple outfit since she knew that she would be doing a lot of stocking at the bookstore. She was dressed in dark jeans, a pink tank top under a sheer white blouse, and black flats. When she reached the cafe, she pulled open the door and headed inside for her breakfast. She always told herself to try something new but every time she went, she ended up getting the same thing. Her favorite was a coffee with cream and a cherry tart. She put in her order and stepped to the side to wait for her coffee to be made. For some reason, Madelyn felt really antsy. Maybe something important was going to happen today...