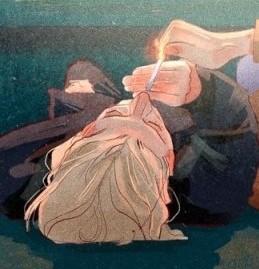 it's gnome or get gnomed; yeehaw
Original poster
when i joined iwaku i hadn't expected to end up going on such a ridiculously long hiatus.
life got crazy and my college classes were completely annihilating me, so ultimately i went radio silent for several months because of it.

however, recently i have found myself with more time on my hands then i know what to do with and honestly? i really just missed this lovely community.
i would like to start again, make some new friends as well as rekindle the friendships i have already made.

i'm not sure if i should be giving a little blurb about myself or not, but here it is anyway :')

hello friends! i'm angel doe~
i would love to meet and hopefully get to know some more of the people here now that i'm no longer lost in the void.
i love stupid memes and dark humour is my jam i really cannot believe i just said that
i like to think i'm a pretty easy person to talk to?? so if you are interested in starting a conversation or potentially becoming friends, don't hesitate to shoot me a message c:

this is starting to sound like i'm writing a profile for a dating site lmAO whoops

i'm also really bad at holding conversations but will send lame jokes or stupid memes in an attempt to hopefully start another conversation
so uhhh
this big idiot [me, i'm the big idiot i say that in the kindest way possible @ myself] is back in town
yeehaw !!