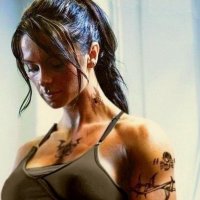 Pain and Pleasure 2 sides of the same coin!
Original poster
One of more fun tests I ran acros, have a blast!
My results:
Your stubbornness level is 72%



Stubbornness and obstinacy. Your answers show that you are really stubborn and obstinate. When you feel that you are right you just stop listening to what other people have to say. You close your eyes and ears and go ahead on your chosen path, no matter if everything else and anyone else seems to tell you <<Hey, you're on the wrong way!>>. Write us if you liked this test.
Sound about right! Though I prefer to call it resolve, not stuborness. Come in very handy in some of the professions I engaged in, and my hobbys.