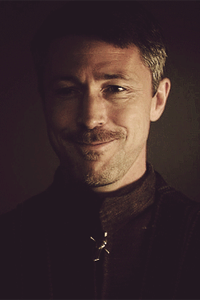 Magnificent Bastard
Original poster
Invitation Status
Posting Speed

One post per week
Slow As Molasses
Writing Levels

Adept
Advanced
Prestige
Douche
Adaptable
Preferred Character Gender

Male
Female
Genres

Fantasy is my #1; I will give almost anything a chance if it has strong fantasy elements. Post apocalyptic, superhero, alternate history, science fantasy, some supernatural, romance, and a few fandoms (especially Game of Thrones) are also likely to catch my eye.

I've been thinking through some roleplay ideas and how combat should be handled in them, so that got me wondering how other people like to do it. Answer some or all of the following questions at your leisure. If there's a difference in how you like to do it as a GM and how you prefer to have things as a player, feel free to bring up the differences.

How do you prefer to handle pacing in group fights? Do you like turn orders or are you okay with people each going at their own pace?

How do you feel about player characters auto-hitting enemies? Is it always a bad thing, or is it fine against mooks that don't matter?

How do you prefer to determine how much damage is done by successful hits? How do you decide when someone is too hurt to continue fighting or outright killed?

Are you okay with there being different combat power levels among player characters, or do you prefer to have them all at least start off on equal footing?

How do you feel about player versus player combat in a roleplay that isn't specifically meant to have it? Say the party of adventuring heroes is out doing things and two of them hate each other and decide to fight to see who is truly stronger. Are you fine with that happening, and if so would you use any special combat rules for PvP or would you just handle it the same as any other fight?

And if you feel like discussing stuff about roleplay combat outside of the questions posed above, go for it.