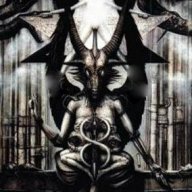 Certified Subdomain
Original poster
LURKER MEMBER
MYTHICAL MEMBER
Posting Speed

Speed of Light
Writing Levels

Douche
Preferred Character Gender

No Preferences
I know for a fact what a lot of you look like, but even so... there's certain images that come to mind when I see your names.

Let's see what our instinctive pictures of each other are.



For my own impressions, I think a member's first avatar has a lot of influence. It's hard to shake those images from my head.





DIANA When I see Diana's name I imagine a slim, girly woman with long and curly red/brown hair and a posh expression.

RORY An expressionless guy standing to attention and wearing a hat.

COFFEECAKE I know he looks nothing like this, but I imagine an Asian man (who could easily be mistaken for a woman >_>) with close-cropped dark hair.

TK / KATSUGI Unfortunately, I got these two confused when I first joined, and so my first image of either of them is a small girl with red hair and freckles who dresses scruffily and snickers a lot.

FLUFFY / KITTI Same again - these two are permanently mixed for me. They have long flowing black hair with a fringe and a very lithe body (like a cat's).

WARMASTER I see his face on MSN a lot, so I usually imagine his correctly, only with longer hair and perpetually holding a boltgun.

RYKER I think his original Arsenal avatar got stuck in my head, so I always imagine with fair hair that sticks up and sunglasses, kinda like Val Kilmer from TopGun, but a lot meaner.

JACKSHADE I imagine him just like his MSN avatar - a silvery complexion with long hair and a constant scowl.

PORG Just like his avatar.

DARKNESS I think one of his early avatars was of an Aragorn-type with long dark hair and a Spanish/Italian-like complexion and dressed like a Rock Metal Musician. My mental picture of him is VASTLY different from his actual picture, I know.

TORSTY Similar to his actual picutre, but wearing a horned helmet (sorry dude)

VAY The Kroot avatar combined with his MSN real face.... (weird, I know)

MEGANE His character's picture from Iwaku World.

PALONIS Nothing like his actual picture, I imagine Palonis as the man beneath his ninja avatar, dark-haired, pale and ruthless. A bit like Lance Henrikson or Quentin Tarrantino in a bad mood.

PIROGETH Strangely enough, I don't see a face when I think of Piro. (o_o weird, huh?)

SAKURA Her real face crossed with her avatar face.

PAOROU Avatar pic - visor and maniac grin.

OROCHI Like Paorou but with bigger cheeks and wilder hair

JINX Like Orochi, but fat and chortling (blame the Christmas RP)

ARCHY His character from the D&D roleplay, and before that he was another one who gave me no mental picture.

PSYCHOSIS Like a smaller version of Diana, with brown hair and constantly running around everywhere. A bit of a tomboy too...

WOODRAT A rat... I can't imagine him as human.

OCTOBER KNIGHT No image.

WEAVEL Like the Burger King Mascot, but with ginger hair. A bit like Theodon's second in command in the Two Towers.

CORVUS A tomboy with scruffy brown hair and a skinny body, like one of the Lost Boys from Peter Pan.

MABU / QUIINN Another two who have merged together in my head. Dark haired, standing-upright, with faces completely devoid of humour and emotion.

TYLER CRANE A weird fusion of an Elder Farseer, a Wizard and a guy in a tophat. Basically someone who always wears a robe and extravagent headgear.

RICARTEN A Dennis Leary type who's always trying to bust someone's balls and snapping at anyone who gets in his way.

ISABELLA Some ungodly transvestite prepubescent freak sitting in a pile of cushions and staring at me with wide eyes (*shudders*)

SHEWOLF No picture... partly because she played a man when I first met her.

XINDARIS A strange combination of a robed holy-man, a werewolf and Palonis. He's constantly shifting, but always outlined in white.

MYRN His real picture mixed with that of a grey puppy, forming a very hairy guy who looked like Peter Jackson.

AMPOULE Her avatar picture, scowling and aggressive.

GRUMPY His first avatar picture, the dark haired cool-looking guy with a cigarette.