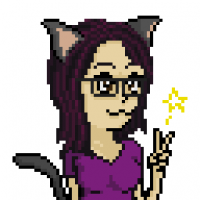 Morality Kitchen Sinker
Original poster
Roleplay Invitations

Group Roleplays, One on One Roleplays
Posting Speed

A Few Posts a Week, One Post a Week
My Usual Online Time

I work full time, so I'm usually not on until after 6PM EST on weekdays. (Weekends are free game though.)
Writing Levels

Intermediate, Adept, Advanced, Adaptable
Genders You Prefer Playing

Male, Female, Futanari, Androgynous, No Preferences
Playing Style- Passive or Aggressive

Very passive, but I'm trying to push in the other direction. Concrit welcome!
Favorite Genres

Urban/modern fantasy, psychological horror, fandom using OCs (no canon characters except in mentions!)
Genre You DON'T Like

High fantasy, historical, fan-based using canon characters (OCs only please!), anything involving heavy gun-based combat

A really common criticism I get is that most of my characters are unlikable. Historically I've brushed it off since I know full well that I like writing assholes; I have fun watching my characters get mad over inconsequential things or fire anime-esque quips back and forth at each other or even act really cruel towards people who don't deserve it because dammit, writing suffering is fun sometimes. But after a lengthy break from writing in general, I find myself with some fresh perspective, pondering over characters in my favorite fandoms who I would absolutely describe as insensitive bags of dicks yet still garner oodles of love from their fans, myself included.

I have some ideas for how I can elevate my own characters to this status, but I worry that they won't feel like themselves anymore. I don't want to take the edge off my suave antagonists or hair-trigger-temper bullies. But I also want them to be entertaining, even if it's in a love-to-hate sort of way. So far I haven't heard comments to that effect, so I can only assume that I'm not there yet, at least not in the eyes of others.

Thoughts? Tips?