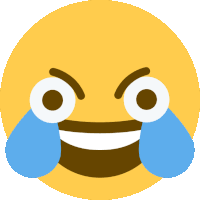 The Phoenix
Original poster
Invitation Status
Posting Speed

Multiple posts per day
1-3 posts per day
One post per day
1-3 posts per week
One post per week
Online Availability

My times are pretty erratic, but it's only really rare to see me PST 3-11am. I'm on most of the time.
Writing Levels

Intermediate
Adept
Advanced
Adaptable
Preferred Character Gender

Male
Female
Genres

Fantasy, Slice-of-Life, Modern.

Chapter 1: Summer Days
The House of the Fallen Star is waking up. Much the way it wakes up every day, its general employees stream in through the front door, separating out in orderly masses as they go off to their various workplaces. It seems like another ordinary day, but there are whispers that the king has fallen ill, and after the death of his son in a car crash last year, the question of the new heir weighs heavily on everyone's minds, and none more so than the residents of the House, for though no one outside would be wiling to admit it, they are as much part of the political scene as any one of the nobles.
Start Time: Thursday, June 15th, 2215. 8 AM.
IC Notes
It's a hot, humid day. What else would you expect from mid-summer Georgia?
The day starts differently for everybody. Security guards have been do shifts basically all night and day. Regular employees come in at 8 sharp. Kitchen workers come in at 6 to start making breakfast for the House. Cogs and Buds wake up at 6 as well to begin their numerous daily chores (doing laundry, cleaning the House, taking care of the children who can't walk yet, etc), though Buds break off at 8 to begin their studies. Angels typically wake up at 8, to act as personal maidservants to their Fallen, who are not always awake before 12, depending on what time they were allowed to sleep. Clients rarely sleep over, but those who do are more than likely leaving the establishment through their tinted-windowed cars.
Remember, there are things called Pellies, which are holographic wristwatch devices that have corresponding ear pieces, and stand in for handhelds and various types of cards. In other words, if I see any mention of credit cards, debit cards, subway cards, ID cards, cell phones, smartphones, or tablets,
I WILL SLAUGHTER YOU.
;) luv y'all.
Residents are allowed Pellies and internet access, because easy access to learning and keeping up with the news are highly encouraged, but only 3 numbers are input - the Head (for extreme and private emergencies), the medical emergency number, and a number to the general administration. All other forms of communication are strictly prohibited, and all internet and phone activity is carefully monitored and regulated.
Getting through the front door does not require any identification, but your Pelly had better have your identification on it if you want to access the secret Wing Passage (to the kitchens, school, library, residential areas) or the inner part of the administrative building.​