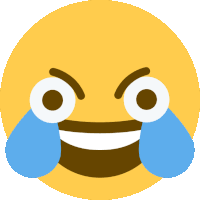 The Phoenix
Original poster
Invitation Status
Posting Speed

Multiple posts per day, 1-3 posts per day, One post per day, 1-3 posts per week, One post per week
Online Availability

My times are pretty erratic, but it's only really rare to see me PST 3-11am. I'm on most of the time.
Writing Levels

Intermediate, Adept, Advanced, Adaptable
Preferred Character Gender

Male, Female
Genres

Fantasy, Slice-of-Life, Modern.

Brief Description
2215. The world has changed a lot, but not quite as we expected. The only real technological advancement has been the invention of wrist-watch holograms called Pellies (Pelly for singular), which are used as ID cards, credit and debit cards, and in place of handheld devices such as smartphones. Birth rates were limited by the government until the population plummeted, reducing the number of orphans and allowing quality of life everywhere to increase dramatically as less people meant more resources to go around per person, but increasing the proportion of abortions and abandoned children. Global warming has also been solved with a giant machine that keeps greenhouse gas levels consistent. But despite these improvements poverty is still rampant.

What has truly changed, however, is the political system. Republicanism and communism have both given way to aristocracies that cater to a single hegemony based in what was once known as the state of Georgia. This "capital country" as it is called, comprises of only half of the original state, and is a center for political workings around the world. Country borders have become extremely fluid and the word "sovereignty" has practically disappeared from the English dictionary. Border disputes among the nobles are fairly common. Prostitution has been legalized, but the best of the best only ever go to the House of the Fallen Star, a classy establishment where both men and women sell their ability to entertain, and their bodies. They live inconsequential lives, meant only to serve the upper crust of the world, but that perhaps makes them the best able to see precisely what goes on in the political world. People's mouths flap an awful lot with some alcohol and good company, after all.
Setting
The House of the Fallen Star.

Also known to its residents as Lucifer House, or simply, Hell.
The place is practically a palace in its own right, situated only 20 minutes away from the center of the country, where the actual palace - all made of polished stone and with grand, Roman columns - lies. It is a large, sprawling place which combines architecture from Ancient Greece, Feudal Japan, and Regency England, though more so in its gardens than the structure of its buildings. Behind the austere white walls that encompass the entire complex is a single low-rise building, also white and austere inside and out, with grey marble floors. Newcomers are brought from the large, mostly empty room that first greets them, into a smaller, better furnished, but equally cold room where they discuss things with the Head of the Establishment. This entire building is administrative, and houses the security, the Head of Establishment, and any secretaries who keep track of regulars, contracts clients have with specific hosts, the amount of debt owed by any hosts, and any private details both of clients and employees. It is the area with the most amount of security, since it is the only way in and out of the establishment, not to mention the precious documents it houses.

A door leading out the back opens up to a very small courtyard with very simple walls, each with one door set into it. The door to the right leads to a large, Japanese style garden, enclosed by complex wooden buildings in the oriental style. The door to the left reveals open, bright scenery with plenty of flowers, pleasant water features running throughout, and strong, white buildings with Greek statues and little pavilions and gazebos atop the gently sloping hills. Finally, the door straight across leads to a small arch of twined steel, adorned with flowers. The entrance is, at first, narrow, but as it widens and one continues along the unpaved path past the arch, a forest emerges, the trees growing thicker and taller until one eventually reaches a fairly tall, wide building of grey stone, majestic, private, and unconcerned, with grand staircases and a large pond. The three are very different, but in the smack center of each garden is a statue of a single right wing sticking up from the ground. Wooden and shaped like a butterfly's wing for the Japanese section, marble and bat-like for the Greek section, and feathered and made of stone for the last section. The first courtyard also has one such wing, except it is completely covered in flowers such that it cannot be told what kind of wing it is and what it's made of. Thin, diagonal white walls separate the three sections, but there are doors that allow people to pass through easily, so that customers can enjoy all three gardens.

This is all what the clients see. The entire complex is actually twice as large, with living quarters for both the hosts, servants, and trainees along with a vast section that makes up the kitchens. These areas are on the outside of the walls that encircle the place the clients see. The residential areas are like dormitories, but all low-rise, square and unadorned, and made of wood. The kitchens next to it are equally low-rise, and square and unadorned, but are made of stone and each have giant pantries and freezers. A small school exists in a large library only two-stories tall, but long and sprawling, behind the living areas. The areas where most of the other employees work is not far from there as well. All of these are accessible only through secret doors set into the wing statues in each complex, as the counterparts of each wing can be found in the dusty courtyard next to the living areas. Clients are absolutely not allowed in these areas.
Roles
People from all over the world work at the House of the Fallen Star. If you are a chef, the prestige of working here is second only to that of the palace itself, and anyone who holds any position at the House has been carefully tested for competency and been given background checks, since the nature of their clients tends to be more private and paranoid, and understandably so. Every single one of their employees has come voluntarily. The exception to this is the hosts themselves. Too high in status to call simply prostitutes, and too low in status to be treated as real human beings, they are known as Fallens. Girls and boys who come from the few remaining orphanages or low-income families in debt are brought into the complex as children and brought up carefully, accruing debt from the cost of living while being trained as entertainers until they are at least 16 years of age. Very few come voluntarily, and most have never known life outside Lucifer House's walls. They stay until either their debt is repaid in full, they are bought or freed by someone who really likes them, or they become too old to work any longer. They are not allowed to leave, and if they have any family, they are not allowed to contact them. Unprofitable romances are strictly forbidden, and severely punished, and whether it be by client or not, great pains are taken to prevent pregnancies for the women. There are several stages to becoming an escort at the House of the Fallen Star, and they are as follows:

Cog

They are nothing but basic servants, cleaning the house, making and mending their own clothes and the clothes of their colleagues, and learning how to read and write. They have to listen to whatever anyone above them says, are never addressed by name, and can never come into contact with clients. This stage typically lasts seven years, but that is mainly because most come in as young children, and are not deemed fit to start proper training until they're a bit older. Children who show real promise are sometimes allowed to start at age four or five, and people who come in a little older can break this stage within two years, but no one's ever finished it within one year.

Bud

Before anyone can take them on as trainees, they take a general class of sorts, teaching them basic dance, music, rhetoric, and politics, meant largely to prepare them for a time when a little tact could save their lives, and protect the establishment from a great deal of trouble. At the minimum, this stage lasts two years, but since advancing requires a Fallen to take an interest, some never graduate from being Buds, and eventually just become unpaid slaves of the house. It's not unusual for it to take almost a decade before they are noticed, and only the few talented or lucky ones get picked right after their first two years.

Angel

A successful Fallen who takes an interest in any of the Buds can offer to mentor them. They will teach them practical things they learned from their own mentors and from their own experiences, as well as tell them what to expect from their first night. Angels are allowed to accompany their mentors when their mentors decide they are ready. This is their first contact with the clients, but they are still only allowed to observe and practice some flirting. They are not allowed to interact extensively with their mentor's client. While they are taught, they are to wait on their mentor hand and foot, intimately involved with every portion of the mentor's life.

Fallen

The official hosts of the establishment, these men and women are accomplished entertainers. They may all have very different personalities and strengths, but in one thing they are all the same - they are all smart enough to know at the very least how to exhibit self-preservation. Fallen can be any age from 16 to 45, and can be any gender, but none of them can be virgins. They are not all very beautiful, but they each have a team of their own who deals with the settings of their rooms, the clothes on their back, and the make-up they wear, and they each manage, somehow, to cater to a certain kind of client. Everyone has different preferences, after all.

Other people in the house take on many different roles, and although clients only ever usually see the escorts and occasionally some food deliverers, a great deal of work goes into every client behind the scenes. There are a great many roles that are each absolutely essential to the process of serving. All employees are bound by contract not to tell anyone outside anything they've found out in the House.

The positions in administration are:

Head of Establishment

The Head of Establishment is the proverbial king of the castle. Since the original founding of the House of the Fallen Star, there has always been a Head of Establishment. They make the rules, interview every client and employee, and make the final decision on everything to do with the building - where the funds are going, who is hired, laid off, or fired, and what structural or architectural changes need to be made. They know everything that goes on inside. As long as it happens in the building, they know it has happened. They see and command every bit of their little kingdom, though not without help from their loyal and competent staff. Most importantly, they have their own version of sovereignty, something almost no one has anymore. It does not matter who it is, even the king himself has no jurisdiction the minute he steps across the threshold of Lucifer House. Their word is law in that place. No exceptions.

Traditionally, the Head of Establishment has always been an old Fallen. This is not simply because that's how it's always been done, or even because a Fallen favors other Fallen, but rather because only someone who's grown up in the establishment knows every corner of the House well enough to lead. They are usually the cleverest of the Fallen who have been in the top five for a majority of their years as Fallen, have caught the eye of the Head, and not only paid off their full debt far earlier than normal, but chose to stay after it was paid. In other words, the ones with the best instincts and the greatest ambition are usually chosen. From there, they take on a final training stage where they are taught personally by the Head of Establishment.

Secretary Section Chiefs

Because of the number and nature of their clients and staff, the administrative staff needs to be quite massive, so, naturally, the Head of Establishment can't oversee them all personally. Instead, she splits all the administration up into sections and assigns a chief to oversee each section. They are her most trusted advisers, and are chosen the most carefully out of all the positions in Lucifer House. These people report directly to the Head herself, and they are all extremely good at what they do.

Secretaries

Although they can be broadly termed as secretaries, they do quite a variety of things. Some have backgrounds in law and are capable of writing detailed contracts. Some investigate potential client backgrounds. Others keep track of every penny being spent and made, and those are just a few of the things the people there do, and even others coordinate with the media to ensure that the House of the Fallen Star's image remains perfectly within their control. In other words, they make sure that everything is running smoothly within the House at all times. Their job is difficult and stressful, so the Head insists that every new employee in this section prove their dedication by taking on a three-month no-pay training period. If they either prove incompetent or are ready to quit by the end of that time, they are compensated generously for their time and sent on their way. Those who pass become one of the administration and are expected to last for at least a couple years.

The roles in security are:

Chief of Security

The Chief of Security is second only to the Head of Establishment. Like the secretary section chiefs, s/he answers directly to the Head and is a close, well-trusted member of her staff. S/he oversees the safety and security of the entire facility, which is why s/he needs to be utterly trustworthy. The smallest leak in security could be disastrous with their clientele.

Security Section Chiefs

These are equivalent to the secretary section chiefs, except they report to the Chief of Security, and are mainly concerned with, well, security. While much more militant in nature and a great deal less overworked, they are still some of the best in their field and exceedingly loyal. Mercenaries, however skilled, are not hired at the House of the Fallen Star. Ever.

Guards

The guards patrol regularly, meaning to keep people in just as much as they mean to keep people out. If the escorts escape, or begin affairs, they wouldn't have a business, but a single assassin slipping in to attack one of their clients, and the House would completely lose its reputation and all the power it holds. They enforce a curfew and protect all the other employees as well. All of them are required to have combat training and psych evaluations, and quite a few of them are tested by intensive hazing the first year.

Net Security

Working closely in tandem with the secretary staff, net security are the ultimate computer geeks, constantly scanning through the computer systems to make sure no breaches of information or finances are made. They're master hackers who spend most of their time fooling around with code to encrypt the system and purge bugs. The other half of their job is to keep a watch and record of all of the security cameras installed basically everywhere on the grounds and report any suspicious activity to the guards.

The different types of educators are:

Dance Instructors and Music Teachers

Since the aristocrats and business people they serve come from quite literally everywhere, growing escorts are introduced to several different types of dance, and given the choice to learn to master one or two. Each dance instructor teaches a different type of dance, from ballet to belly dancing, and they are all qualified to teach, though not vetted as thoroughly as the others, because they are never brought into contact with clients, confidential information, or even escorts who've graduated past the bud stage. They're just rather well-paid, excellent teachers with regular working hours and lives of their own. Music teachers teach both instruments and vocal music. Students are allowed to pick which one they'd like to try and master, and the system is pretty much identical to that of the dance instructors.

Rhetoric Teachers and History and Poli-Sci Teachers

Much like the dance instructors, the rhetoric teachers are pretty normal, if abnormally good and well-paid. Although the skills they teach are not as varied, and there are, therefore, less of them, their job is considered a great deal more important. Words are important to politicians and businessmen, which makes it essential that the escorts know not to abuse or misuse words, whether in word or on paper. As a result, rhetoric teachers are a bit better respected out of the non-administrative employees. Unlike the dance instructors, however, their classes are not optional, and failing one of their classes means you have to retake them. There are multiple instructors for the same course for rhetoric, because all future escorts have to take them. History and Poli-sci are also mandatory classes, though they are slightly less respected and there are more of them, as some teachers focus on specific aspects of history or political science.

The roles in the kitchen are:

Head Chef

The head chef is pretty straightforwardly the main chef in the kitchen. S/he tells other people what to cook and does the final taste-test of most of the sauces. S/he's no different from every other head chef out there, except that every dish they prepare has to be absolutely perfect. They also have to keep track of things specific customers like, such as "no peanuts for so and so" or so on and so forth.

Cooks, Kitchen Maids, and Dishwashers

The regular cooks in the kitchen are the people who cook. They cook the foods, the sauces, etc etc, while the kitchen maids, which can be both male and female, make sure things don't get overdone or burn and pull things out of the pantry. Neither is a particularly glorious job, and, as with any restaurant kitchen, it gets pretty hectic at times. Dishwashers are also pretty self-explanatory. They wash the dishes. Surprisingly enough, once the cooking starts going, this does not actually provide a lot of free time, as there are mountains of dishes and pots and pans they need to have washed so that they never run out of things, and they do have to be careful, as all the dishes are fairly expensive, but it's nowhere near as stressful as the other jobs in the kitchens.

Deliverers

Since it is the escorts who take care of attending to the clients and serving their food, waiters in the traditional sense of the word are not necessary, but it is some distance from the kitchens to the hosting areas, and the escorts can't possibly keep going back and forth from there, so people from the kitchen do have to take the food there, and bring the empty dishes back. It's a lot of "walking with heavy things while pretending it doesn't make your arms hurt" and very little of any sort of mental exercise.

The general employees are:

Seamstresses

Presentability and style of dress are of utmost importance in the House, so rather than contract out to some separate clothing industry, all of the clothes are designed and created within the House itself, with the finest materials available. There are, of course, seamstresses who focus on the designing aspect, and those who are simply the craftsmen, and they separate themselves out according to the style of dress they work with, but those divisions are not terribly important as, ultimately, they all have the same basic duties of sewing and tailoring. They do work closely with the escorts at times, as the more complex pieces of clothing need help putting on, and each piece needs to be tailored specifically to fit the escorts perfectly. There is no half-baked work when it comes to the escorts.

Make-up Artists

Of all the people who work in Lucifer House, only these deal regularly with the Fallen and Angels. They also tailor the look of each specific escort, and were too important to be contracted out to, and often work in tandem with the seamstresses, especially for new Fallen. Many Fallen have specific make-up artists they will only work with, and these people often know the most close-up about the Fallen. They are also the only confidants Fallen have access to, and occasionally do offer the little advice or comfort they can.

The In-House Doctors

Since escorts at any stage are not allowed outside, there are a series of doctors who are hired to stay inside. There is a Head Doctor, but s/he doesn't do much more than keep track of the doctors under them. The doctors here are all licensed professionals, and a number of them are also licensed to do abortions, just in case. They take on shifts so that there are a few on hand 24/7. Once a year, they do general check-ups to make sure all the escorts are healthy, but they also do pretty regular dental checks, and screens for STD's. Their services are offered for relatively low rates for any employees of the building, which makes insurance guarantees unnecessary. Psychiatrists are also present, but these are reserved for the escorts, to make sure none of them have mental illnesses that may negatively affect the business. Pharmacists and nurses provide support to the doctors, just as they would in any regular clinic.

Messengers

Messengers have a pretty simple job that they must not mess up. They have to deliver messages throughout the complex, from person to person, often between the higher-ups of the place. They spread any important news, and make sure that notifications don't have to be delivered through face to face to be certain that the message was received on time. They know the layout of the entire House better than anyone except for the guards and the Head of Establishment, and have to be pretty quick-footed. They also pick up deliveries made to the house, which are usually large shipments of supplies for the other employees, like medicines, cloths, and groceries. By far, they are the most inconspicuous of the people allowed access to the House in its entirety, but as such, they are screened a bit more thoroughly than their simple job would seem to require.

Librarians

As the House wants to keep its escorts relatively well-educated, the library is extensive. So, of course, some people have to take care of it: make sure books aren't stolen or missing, and keep track of who takes what books for how long, typical things. They are paid the most regular wages, which is not very much at all, because there really isn't any special expertise required for them. There also aren't very many of them.

Janitors

Although cogs are supposed to keep the living areas clean, they still are not allowed contact with any other portion of the House besides the hospital and the library. Keeping the living areas clean is something they are made to do as a disciplinary exercise, anyways, so the rest of the establishment does need regular cleaning, especially the areas that the clients see. Which means, of course, that there have to be plenty of janitors who clean up everyone else's mess-ups and are exceptionally good at being nonexistent in most people's minds.
​
Basics
1.
I am not God. I have created this world, and I expect you to stick to the setting I've laid out, but this is meant to be plot and character-driven, and I expect you all to contribute heavily to the direction of the story.
2.

THIS IS NOT A SEXUAL ROLEPLAY.
It is set in a brothel to provide a different kind of perspective, but is meant to be open to any of the roleplayers in iwaku (which automatically means they're older than 13). Romance is okay, but the focus should be on plot. Make it politically twisty! Kissing is fine, and so is basic attraction, as well as the assumption that so and so slept together, but I WILL NOT tolerate strong hints, heavily sexualized language, or anything else of that nature. Keep it PG-13, guys.
3.
Respect all Iwaku rules, of course.
4.
When I post an update or a new chapter, READ IT THOROUGHLY. THIS INCLUDES THE RULES. Missing things once in a while is alright, but if you consistently seem to ignore things I mention in posts as GM or break the rules, I may eventually feel that I have to ask you to leave.
5.
Be nice to each other IRL. Please?
6.
Swearing is allowed IN IC if it's not crazy.
7.
Third person only.
8.
DO NOT EVER EVER EVER POST OoC HERE IN THE SIGN-UPS THREAD. EVER. If you have any questions, or the like, PM me directly.

The OoC will be a Skype Group Chat, run by my lovely friend and all-things-OoC co-GM, Misaou. If you want to be added to the chat, please PM her your Skype handle once I've accepted you, and she'll add you. Also. Be nice to her, cause she's really helping me out here.
9.
If you have any issues with either me or my warnings, please tell me directly, okay? I know I'm not always perfect and I can sometimes sound harsher or more abrasive than I mean to, and when I'm just RPing as a regular member, if you don't want to talk to me, that's fine. But as GM, I really really do want all my players to at the very least respect me and like me well enough, so please tell me if you have any issues with me as a person, and I'd be perfectly willing to try making up for it.
Posting
1.
This is a dedicated roleplay, not meant to be particularly fast. While you should not feel pressured to post quickly, it is hoped and expected that you intend to STICK with this RP. Don't just make a character and never ever post.
2.
If you are interacting with someone, reply AT THE LATEST three weeks, please. I've been stuck in that place before and it's rude to be left waiting.
3.
Please don't feel scared away by the rating that it is an intermediate roleplay, but I do expect fairly good English grammar and posts that are usually at least two small paragraphs long. No one-liners or dinky four sentence posts.
4.
Using foreign languages is fine, because this is meant to be a diverse setting, but, as the iwaku rules state, if you're going to do that extensively, put translations.
5.
Fancy formatting is not necessary, but please do color your dialogue so it will stand out from the rest of your post. You are excused from this immediate obligation if you're in a rush and/or on your phone.
6.
Put your location in each post, and tag the people you interact with.
7.
If IRL is killing you, and you don't think you'll be able to post at all or any time soon, please notify me and anyone you're interacting with, so they can maneuver out of the situation. I don't want to penalize anyone just because life is being difficult.
Characters
1.
Of course there's always the "no Mary-Sue's or Gary-Stu's" rule. I expect imperfect characters. Excluding the Head of Establishment. She's pretty much perfect. ;P
2.
When you first start out, you are only allowed to have one character, and a major NPC in the form of a politician your character is affiliated with if you so wish (you don't need the politician if you don't want one).
3.
Before making any other characters, please check with me that it's okay, which will usually be after a month or so of you replying in a timely fashion and proving you can keep up with the characters you do have. You can only make one at a time, and each time you will have to check in with me first, but there are no restrictions on the number of characters total you can have.
4.
Your NPC politician can, at some point, become an actual character and interact in the court, but any other characters HAVE to be from the brothel.
5.
Your characters do not necessarily have to be actual escorts. They can be cooks, cleaners, messengers, people who have been hired to spy on other characters, obsessive stalkers, etc etc. Be creative!
6.
Something I've found I liked from another roleplay I'm in, is the existence of banners. Please make a banner of your character that is less than 500x250 in size, wider than it is tall. It should have a picture of your character and their name, but can include little titles, or whatever else you wish. You can have only one banner forever, or make multiple and rotate them, or whatever you wish, as long as you make sure to stick some banner at the top of each post with that character. If you're having trouble making a banner, send me a picture (or their face claim) and I can make some for you, cause I enjoy that sort of thing!
7.
Sorry, but no real-life pictures, please.
8.
You can make your CS's pretty or ugly, or short or long, but please try to keep them updated. It's not necessary, but something I'd prefer to help any newcomers keep up.



9.

I am not going to take reservations for now, partly because I think there are more than enough spaces, and partly because I don't want to stick a spot on hold and wait around for the CS forever. If it seems as though you have a definite plan in mind, I know you're not going to leave me hanging, and you really are working on a CS, but you just don't have time to perfect it and put it up right away, I'd be very happy to reserve a spot for you, but as this is a new roleplay, and I'm pretty new to GMing, I'm deciding not to allow it for now.
Rule-breaking
I don't want conflict, but I am not a pushover. If you significantly break my rules, I will warn you. This warning will be sent to you via PM and explicitly stated as a warning against rule-breaking. Unless the offense is really serious, you'll be given five chances. I will keep a personal record of every instance someone significantly breaks a rule, and on the fifth one I WILL kick you out. No exceptions. I'm sorry to sound harsh and scary, but there's only so much I am willing to bear with a grin. The only rules that I will actually strictly enforce are the "no sexual content" and "don't leave people hanging" rules, though, so don't panic.
​
List of Characters
Administration
Head of Establishment
Chie Daystar
Females
1.
2.
3.
4.
5.
Males
1.
2.
3.
4.
5.
Secretary Section Chiefs
Females
1.
2.
3.
Males
1.
2.
3.
Security
Chief of Security
Remo "Red" Donati
Females
1.
2.
3.
4.
5.
6.
Males
1. Aleks White
2.
3.
4.
5.
6.
Security Section Chiefs
Females
1.
2.
3.
Males
1.
2.
3.
Educators
Dance Instructors
1.
2.
3.
4.
5.
Rhetoric Teachers
1.
2.
Music Teachers
1.
2.
3.
4.
5.
History and Political Science Teachers
1.
2.
Kitchen Staff
Head Chef
_____________
Females
1.
2.
3.
4.
5.
6.
Males
1.
2.
3.
4.
5.
6.
Escorts
Cog
Females
1.
2.
3.
4.
5.
6.
7.
8.
9.
10.
Males
1.
2.
3.
4.
5.
6.
7.
8.
9.
10.
Bud
Females
1.
2.
3.
4.
5.
6.
7.
8.
9.
10.
Males
1.
2.
3.
4.
5.
6.
7.
8.
9.
10.
Angel
Females
1. Bridget Stavros
2. Elin Stavros
3. Katie Dean
4.
5.
6.
7.
8.
9.
10.
Males
1. Castiel Roux
2.
3.
4.
5.
6.
7.
8.
9.
10.
Fallen
Females
1. Sierra Mordred
2.
3.
4.
5.
6.
7.
8.
9.
10.
Males
1. Eremurus
2. Spade
3.
4.
5.
6.
7.
8.
9.
10.
General Employee
Seamstresses
Females
1.
2.
3.
4.
5.
Males
1.
2.
3.
4.
5.
Make-up Artists
Females
1.
2.
3.
4.
5.
Males
1.
2.
3.
4.
5.
In-House Doctors/Nurses
Head Doctor
_____________
Females
1.
2.
3.
4.
5.
Males
1. Makoto Nakamura (Exclusive NPC)
2.
3.
4.
5.
Messengers
Females
1.
2.
3.
4.
5.
Males
1. Rhys Nakamura
2.
3.
4.
5.
Librarians
Janitors
Current Yes and No's
When I'm sick of seeing too much of a certain unique character trait, I will start saying things like, "no more fortune-tellers" or "no more albinos" etc etc. That list will go in here. So if you are a new person interested in joining, please make sure you consult this list.
CS Skeleton
Banner
Name
(Fallen choose their own names, and thus they can be fancy stage names, but everyone else should have a relatively normal name)
Age
(Please be reasonable about how old they are in relation to the position they hold)
Gender
Traditional Ethnicity
(Remember, people have come here from all walks of life)
Role
(Administration, Security, Educator, Kitchen Staff, Escort, General Employee)
Position/Stage
(Secretary Section Chief, Normal Secretary; Guard Section Chief, Regular Guard, Net Security; Dance Instructor, Rhetoric Teacher, Music Teacher, History and Political Science Teacher; Head Chef, Cooks, Kitchen Maid, Dishwasher, Deliverer; Cog, Bud, Angel, Fallen; Seamstress, Make-up Artist, Head Doctor, Doctor, Nurse, Psychiatrist, Pharmacist, Messenger, Librarian, Janitor)
Biography
(Optional)
Personality
(Please use paragraph form instead of just listing traits)
Relationships
(Optional)
Other
Appearance
(Make sure it matches the banner, please)


Who Plays Whom
firejay1 [me! XD] - Chie Daystar; Sierra Mordred
WishfulNemo - Eremurus
TheForeverLoneWolf - Rhys Nakamura; Makoto Nakamura (Exclusive NPC)
Misaou [ma co-GM] - Bridget Stavros
Vocastar - Elin Stavros; Spade
Krysondra - Katie Dean
Ritual Lobotomy - Remo "Red" Donati
Wicked - Castiel Roux
Faust - Aleks White
​
So, I've had a lot of questions about certain details I couldn't manage to cram into the description of the setting. Rather than try to maneuver the answers clumsily into a place they don't belong, I'm putting up this update, which I will... update every time I get a new question, or can think of a point that might need clarification. If a sudden question pops into your head about world details, please refer to this first, cause it's possible it's been asked recently.
Special thanks to WishfulNemo for inspiring the creation of this update with her numerous, fearless, and insightful questions.
Just a funsie question no one's asked me yet:
1. What was the inspiration for this roleplay?
I actually took the concept from three different places. The first is a historical Korean drama called Gu Family Book, where a brothel features heavily in political workings. The second is a BL manga called Ai to Yokubou wa Gakuen de (Love and Lust are at School) which is set in a futuristic school teaching boys how best to sell their bodies now that prostitution has been legalized. It features an all-seeing, badass director I may have slightly based Chie off of. Teehee. The last is an episode of the show Criminal Minds, Pleasure is My Business, which is an episode in the 4th season which briefly touches on murders perpetrated by a high-class prostitute. In particular, there is a quote I really liked from it. "Start with this question. Why would a man pay a woman five figures? Of course you've got to be good in bed to be successful, but that's the easy part. What men want more than the no-strings-attached sex is a therapist. Someone who will absorb the worst parts of their personalities, their fears and insecurities, everything they can't take home to their wife. That's what I groom my girls to do, how to talk to men, how to listen. Don't get me wrong, deviancy comes with the territory. I can't tell you how many men need to be submissive as an outlet from their extremely stressful jobs. I can tell you that if the sex was the reason she was killing these men, she would've broken long before she charged $10,000." Which is why I see the members of the House as more than simply bed partners. Now you know! XD
General Questions About the House:
1. Can people enter the House as escorts without being raised up there from a young age?
Cogs are usually taken up to age ten. Being entered into the escort system after you're older than that is rare to nearly impossible. Escorts serve a very specific function of entertaining, providing company, and sleeping with high-end clients. So although they might be seen more as tools than actual people, they have to be accomplished in some kind of music and dance, relatively well educated, and overall well-spoken. So unless you're a music and dance prodigy, with a degree in rhetoric, getting in is pretty difficult.
There is one exception to this rule. Nobles who have been disgraced in some way, but not badly enough to be executed are often sent to the House to be slaves, or "permanent Cogs" as punishment. If their children are in their teens or even early twenties, they can be trained up as Angels. Even if they make it and become Fallen, however, their lack of training usually makes them inadequate and low-end. But because they're originally nobles, instead of being demoted, they often end up taking the clients whom nobody else wants - those who are truly just there to sleep with high-end prostitutes for the status.
2. Can a Bud take only one music and dance course?
Nope! They can take as many as they like in the long run, but to begin with, they must choose one each, and their initial choice often determines what they have mastery in.
Besides those listed in the overview, no other courses are officially offered to Buds, Angels, and Fallen, but they are allowed to self-study whatever they want. It may take some self-motivation, but since they are basically trapped inside, quite a number of them have lots of time with which to study. This is especially true for Fallen, who largely work at night.
3. What happens to the families of the Cogs after they're sold into the system?
The families receive a single sum of money from the House when they sell their child. The child has to be a virgin, and with no disabilities of any kind. The House will also refuse to buy children older than ten, as stated above. The money they receive is usually fairly high, but it can go higher if the child appears to be exceptionally gifted or beautiful, and they pay less for older children or extreme newborns. After the sale, the family receives no more money and is not allowed to ask for it. Any money the escort makes from then on is theirs and theirs alone, unless they specifically request for a portion of it to be sent to their family.
4. What is the graduation system for the escorts?
Cogs are graduated only on the recommendation of the administration, with a set number of secretaries supposed to keep an eye on their growth and determine their potential to move on. You already know how Buds and Angels graduate, so I suppose that doesn't need to be said again, but timing is crucial in these points. Every Cog, Bud, or Angel can only be graduated, if the person supervising them manages to notify the administration and any other relevant personnel by the end of August. Buds become the Angels of whichever Fallen claims them first, so if a Bud is popular among Fallen gossip, you'd better claim it fast.
Cogs, Buds, and Angels all graduate around the same time - at the end of the year. For the Cogs and Buds it's a simple graduation ceremony on December 28th that only the relevant administration and the teachers attend. For the Angels, it is an extremely crucial ceremony called the Wing Ceremony, which is held for three days spanning from December 29th to January 1st. This ceremony is attended by the Head and all of the administration, and while the House is closed for these four days, the kitchens, seamstresses, and make-up artists go into overdrive. It is the busiest four days of their year. It is also a stressful time for the new Fallen, as most of this ceremony is them socializing with each other while they show off their look and musical and dancing abilities. This ceremony is considered a day of rebirth for them, and this is when they choose a new name for themselves. After their graduation, the new Angels meet their Fallen, and the new Fallen officially meet their team of seamstresses and make-up artists, though technically they meet them before the ceremony to discuss the look they want to show off for the ceremony.
5. Is there an official "deflowering" for the Angels?
Yes, and no. The only ceremony Angels receive upon their graduation to Fallen is the Wing Ceremony, and it is not at the same time of their first time. The actual loss of virginity is sold to an interested client either soon after or very soon before the Wing Ceremony. Before then, even if they've already had their ceremony, they are not allowed to take any clients. While the first night is important, it's up to the mentor to decide whether they want to make a big deal of it or not. If there are no clients interested (though their often are), the mentor can do it, instead, but new Fallen typically sell pretty high, so it's rare that the Head allows it.
6. Are pregnancies ever allowed?
NO NO NO. Pregnancies are completely not allowed for any Fallen, even if they're almost retiring, because there could be major issues with the father if they do a paternity test, and they find out he's one of their clients. If any Fallen becomes pregnant while employed at the House of the Fallen Star, no matter how old or young or what their status is in terms of their debt, they're forced to abort it.
The very rare exception to this would be if it's found out too late and an abortion would endanger the mother. In that case, it really depends. A paternity test will be done (part of the contract for new clients is that they provide a little of their DNA) as soon as possible, and if turns out to be one of their clients, they'll be notified discreetly and allowed to decide whether or not they want to claim the child. If they do, they're given full custody and the mother is not allowed to see it again unless with the express permission of the father. If they don't, the paperwork confirming him as the father will be completely destroyed, and the mother will be allowed to keep the baby as she leaves. If her debt is not almost paid off, the baby goes into the custody of Lucifer House as a Cog, and the mother continues to work after a maternity leave, but with less clients and closer supervision. And if she so chooses, she can take it with her after paying off her and her child's debt. If the child doesn't belong to one of that specific escort's clients in the correct time frame (they don't check all the clients in the database, that would take forever), it belongs to the House, whether or not the mother is about ready to pay off her debt. Period. No exceptions. It's the mother's punishment for breaking the cardinal rule of "no non-contracted affairs."
CLIENTS, however, are not regulated. If a client gets pregnant (though they do very much try very hard to avoid that), it's up to her what she wants to do with it. They have no say in the matter, and largely don't care. If a female client specifically comes forward claiming that it's one of the Fallen's and they do a paternity test confirming that fact.... That would totally be Chie's worst nightmare. Most likely, they would ask the lady what the heck she wants from them, and if she wants it off her hands, they'll take it off her hands and alter records to make it seem as though it was a regular abandonment or purchase. The biological father will be kept away from the child as best as possible, and most certainly not informed that it's his. Even if he suspects it's his or wants to take it away from them, he won't be allowed to. Only Fallen can be purchased from the House, and once it goes in the system, a mere Fallen is certainly not allowed to try pulling it out. Any rumors of noble blood in the child will be ruthlessly squashed in case of spies or employees just a little too chatty with outsiders. I... can't imagine what else the woman would want from them, so I don't know. I don't think they have contingencies for much else, except that if she tries blackmailing them or hurting their reputation in any way, Chie will do her damnedest to destroy that entire family as completely as possible.
No matter which scenario ends up panning out, any pregnancies or births are hushed up as much as possible, to protect the reputation of the House.
7. Are males castrated to prevent pregnancies?
Definitely not. Something like that could cause problems with libido and masculinity, etc etc, but both male and female Fallen do take contraceptive pills. Which, for males, I guess would be a spermicide of some kind. Physical contraceptives are still pretty much mandatory, though, as an extra precaution. Bebes are REALLY bad for business here.
8. What happens to Fallen after they retire?
After retirement, Fallen are usually left alone by the House. They can take whatever extra money they've earned with them, but are no longer affiliated with the House, much. Fallen who are retired but haven't paid their debts back yet are not terribly common, as the House tries to pay their Fallen reasonable wages, but they're usually allowed to pay off their debt through whatever respectable jobs they can find, and some are even offered jobs in the House itself if they show an aptitude for it, often in the kitchens, as teachers, or as part of the administration. Their debt is not collected as harshly as it would be from those who were kicked out, but if they aren't paying, people from the House go to check on them, to see if there's some way to improve their income, etc. Those who repeatedly try to shirk payments despite having the money, however, are not forgiven, and they're treated like disgraced employees.
9. Do the escorts interact much with each other or other employees?
Yes, indeedy they do! Buds and Cogs interact lots with pretty much everyone except for the administration, security, and seamstresses/make-up artists. For all that they seem isolated, they have a lot of contact with each other, and the other people in the compound. Fallen look down a bit on numerous interactions with anyone except for their seamstresses and make-up artists, and often encourage their Angels to reduce the number of outside interactions they have. They also don't interact much with the Buds and Cogs, though they watch the Bud pool carefully. As such, it is almost as though there are two different planes of existence between the escorts.
10. Are pets allowed?
No, not at all, but strays do occasionally wander into the compound. Rather than trying to stop them, they're checked for diseases and the escorts are allowed to take care of them, if they wish. They just don't happen to belong to the establishment, and no one is allowed to claim possession or keep them there.
11. How much exposure to the outside world are the escorts given?
Quite a bit, actually. Once they become Angels, they are given Pellies of their own, though those are just on loan until they resign, but even before then, they are given access to a computer lab in the library, and the vast library itself. Google, Wikipedia, and Youtube are still up and running, and quite frankly, there isn't much the House feels like it needs to ban its residents from seeing. As a matter of fact, learning new skills and keeping up with the news are smiled upon. However, shopping sites are regulated, and emails and online games are banned to prevent communication with the outside.
12. What do Angels do while their Fallen is working?
Fallen often give their Angels certain assignments while they're gone. Failing that, they are supposed to keep the room tidy, run any errands the Fallen might need to get done, and everything else is free time. It's not a super productive way to keep an Angel, though, which is why they're usually given little projects to help them get used to life as a Fallen.
13. How does housing work for escorts in general? Do Fallen live in the client area or the residential area? If they stay in the client area, can clients sleep over?
Normally, Cogs and Buds have large communal rooms where they all kind of sleep and work and live. The exact number is not consistent, but it usually houses maybe around 20 at once. Angels and Fallen, however, sleep mostly alone. Fallen have their own rooms and Angels sleep in the same room, but separate beds. Fallen spend most of their time in the residential area, but they do have rooms for themselves in the hosting area. Clients are allowed to sleep over, but do so rarely for the sake of their reputation, and because doing it too much is somewhat frowned on by the administration. It also costs more. When clients sleep over, Fallen are obliged to stay with them, but they are usually woken up at 8 am and asked to leave. Only royalty are allowed to stay sleeping till noon.
14. How are clients determined for each Fallen?
Whenever a new client enters the system, their apparent personality type is matched up with Fallen that the secretaries think would be suitable. If they like the Fallen, they can enter into a contract to reserve that one for while, or they can decide not to settle on one, and can either bounce around until they settle, or request meetings with specific ones on a whim, as long as they are not previously occupied. They can reserve a Fallen in advance as well, though reservations are not taken more than a year in advance.
On the other hand, Fallen can also refuse to take certain clients. When they first become Fallen, they are allowed to discuss with their affiliated secretary about not giving them clients of a certain gender or race. This keeps them happy. Furthermore, if they really can't stand a specific client, they can request for the client to be kept away from them. If they do this too many times, however, their refusal privileges will be taken from them, and all the bad clients are given to them. Also, if the client is too high in status, or the secretary or Head deems the request a little too unreasonable, the request can be denied.
15. What kind of things gets a client banned from the House of the Fallen Star?
The two biggest violations in the House by clients are purposely trying to cause pregnancies and violence towards the Fallen. You do that once, and you are kicked out faster than the speed of light, and cameras are everywhere in the compound, so trust me, the security will know and they are obligated to inform the Chief of Security, who'd better tell Chie if he doesn't want to get his ass handed to him later. That aside, there are a number of things that can get a client banned after a time, such as stalker-ish behavior, overly romantic gestures with no apparent intention of buying, and being consistently rude to the Fallen. There are codes of conduct for the nobles, too, here. You can't just waltz in and pay a lot of money to treat these people like trash. Requesting certain kinks isn't prohibited, though.
16. When do Angels get to determine their "look" and what do they wear before then?
As Buds and Cogs, clothing is incredibly simple, and usually second-hand and uniform. Individuality is not really encouraged when they're still in that stage, and it's cheaper and easier for pretty much everyone if the Buds and Cogs take up as little cost as possible. Angels are allowed to determine their look basically from the moment they become Angels. They have to be presentable to be able to stand beside their Fallen, so at first the Fallen dresses them in whatever style they think is appropriate, but the Angels can discuss with the Fallen's seamstresses whenever they get the chance to help cultivate their own taste and style. By the time they graduate, they should have their own distinctive style already figured out. They can still adapt it after they become Fallen, but changing too much can hurt your client base.
17. What is the policy on drugs, alcohol, smoking, and body modifications?
Alcohol, smoking, and body modifications have all been universally legalized with no age restrictions. Alcohol is introduced to escorts during their Angel phase, and they have to learn to either figure it out how to deal with it fast, or learn how to maneuver out of drinking too much, because it's pretty much an integral part of their career as a Fallen. Clients don't necessarily come to drink, but many do happen to do so, so it's simply something that can't be avoided for Fallen (it's rude to make someone drink while you just watch, after all). In contrast to this, Angels can choose to smoke, or not to do so. This often factors into the overall look they want, and so is not a choice to be taken too lightly, especially with the health and cost impact cigarettes have. A similar policy applies for tattoos and piercings, but those are different in that they need to first be okayed with a secretary and the Head of Establishment herself. Anything besides ear piercings could potentially cause damage to an asset, after all, and tattoos are kind of a permanent thing... Plastic surgery can also be considered during the Angel stage, but on top of needing it to be okayed by the Head, it is very rarely allowed. In general, plastic surgery is not considered reliable, and can often cause more harm than good, but it is rather permanent and fairly expensive, so unless the escort's features are completely ugly, it really is limited.
Hormones and supplements can be taken from the time escorts are Buds, if they so choose, but it is a bit of a risk, because it raises the amount of debt the escort accumulates, and decides the direction of the escort while they're still young. It could be a decision they come to regret later. Conventional drugs such as marijuana and ecstasy and the like, though, are not allowed for anyone, employee to escort, Cog to Fallen. Drug addictions can get an employee kicked from the House, and escorts are simply not given access to any drug they could get addicted to. Drugs decrease efficiency and could adversely affect business. Regular smoking is allowed for the employees as long as they do in designated smoking areas. Except for the Head of Establishment, who can smoke pretty much wherever the heck she likes, thank you very much.
18. What happens to an escort in the event of a major injury?
Escorts who've been severely injured get time off, Yay! If the injury has been inflicted by a client, the House actually compensates them for the time they have to take off. If not, it goes into their list of regular fees, but whichever the case is, their appointments are all canceled for as long as is deemed necessary for them to make a full recovery. They are actually prohibited from working during this time. Damaged goods, or people spreading sick around to all their clients, is not beneficial to them in any way.
19. Do the escorts and workers get any holidays?
Yes, but they're not the same as the holidays most people get. Conventional holidays such as Easter, Thanksgiving, the king's birthday, Memorial Day, and Unification day are some of their busiest days, actually, along with Halloween and Valentine's, and Lunar New Year's, so they don't get those days off. Instead, they get off Black Friday, Saint Patrick's Day, and other tiny holidays where less people come. The only major one the escorts get off is Christmas and New Year's, but that's because that's right around when the graduation ceremonies are held, and regular employees don't get those few weeks off. Regular employees do get vacation days depending on the amount of time they work, but they are expected to come in during the weekends. Most of the regular workers go home by 8 pm, excepting the security guards and some doctors who are kept on rotation. Messengers are sometimes called back if they're needed, though, and the kitchens do not close until 11pm, making the kitchen schedule the most strenuous (6-11 day), and the messenger schedule the most inconsistent.
20. What kind of foods do residents and employees of the House get?
Honestly speaking, all kinds of food are fed to the residents and employees. Because there are so many chefs that serve up such different kinds of foods, the range of possible foods are pretty wide. Because it's too much of a hassle, however, the diners are not given a choice on what is going to be on the menu that day. The kitchens just decide amongst themselves who will be in charge of feeding the House, and if employees are dissatisfied, they can leave the House and eat outside, but House food is cheaper than it's worth, more convenient, and of pretty darn good quality, so most people just stay
21. What about sports?!
Well, what about them? Nah, I get where you're coming from. While escorts can watch traditional team sports, they themselves have very little opportunity to participate in them, as there is neither the leisure, nor the space for it. Things like "clubs" don't really exist in the House, either, so there's not much chance for even people who like the same sports to band together. If an escort wants to be fit, there is always Lucifer House's gyms. While Chie thinks that being able to implement sports would be a great thing, it's not going to be very easy to set it up, nor is it really an essential.
However, some of the more refined pursuits, such as archery, swimming, and horse-back riding, are available for the escorts to learn and it is actually encouraged that they keep themselves physically active in some way, which most of them have to to keep up with their dance, anyways.
21. How are the media and the police handled within the House?
Privately. The media is a powerful tool, and also a dangerous one, and as a result, secretaries within the House are constantly keeping a watch on various media providers, preventing some secrets from being leaked, causing others to run wild on purpose. In the administration, this job may be the most difficult, because the media wants to do what it wants to do. It's about as easy as taking a Nantucket sleighride, and no doubt a great deal less fun. The police also have practically no say in the House. Although crimes within or involving the House are actually pretty rare, when they do come about, no warrants or royal orders will crack the House open without its consent.
This does not mean the House is any kind of safehouse for those breaking the law. The House takes its own laws much more seriously than it takes the laws of the outside world. It has power, and any attacks on the House are dealt with in the manner they see as best. If an employee is mugged, murdered, or raped, the perpetrators will be tracked down and not only heavily punished (violently), but also forced to pay reparations. If someone in the House turns out to be breaking the law, they will be punished accordingly, and willingly handed to the police if it's something serious like a murder or embezzlement.
22. How does the whole debt-paying system of the escorts work?
The very simple way of thinking of it, is that being a Fallen is just a job, and all of one's costs are simply regular costs, except instead of money exchanging hands, the exchanges are all written down and tallied up on a piece of paper daily. Escorts are charged for every doctor's visit, every meal they eat, every cent spent on clothing for them, it all goes into a big book (not literally) recording how much they owe to the House. In that way, the costs-incurred value is pretty easy to calculate, as every cost is pretty much set just a little bit lower than the average (it's gonna be hard to pay off every cent of living in relatively luxury from the moment you're born if the cost isn't cut a little bit).
The wages they receive, however, is quite a different animal. From Cog to Angel, escorts don't receive a single cent. The money starts coming in once they hit the Fallen stage, and boy is it difficult to describe the calculations done. They start out with a specific, and relatively low, base salary. From there, they are given a percentage of every cent a client pays on their behalf. Food and drinks are not free to clients, so the more expensive the food and drink the escort convinces the client to buy, the more they are paid. They also receive more or less depending on the hours they work, and specific conditions, such as the success or failure of Angels they mentor. The more high-end the client, the more they are willing to pay, so good-quality clients are compared among Fallen almost more than the number of clients one has. In truth, the entire system of the House might not be able to work if its clients didn't pay so much for the prestige, safety, privacy, and entertainment of the House.
Ultimately, the wages they get paid allows for Fallen to retire in their mid thirties. If they want to stay and make money, the can continue to do so until their success begins to dwindle, usually in their mid-forties, which is when it is strongly suggested by the administration that they leave the House, once and for all.
23. Who can be bought out of the House?
The straight answer would be Fallen only. Other escorts can't be bought to leave the House, and regular employees... don't need to be. They can just be fired. In any case, this might be the general rule, but as always, the Head is allowed to make exceptions. Family members within the House can discuss with the Head about paying the debt of their family members, as well. If the Head believes it can be done, and has no reason to reject it, Buds and Cogs who have become permanent failures can be bought out by their hard-working Fallen family member. Clients can't buy out Buds, Cogs, or Angels, especially because those haven't signed official confidentiality agreements yet, and are thus an information liability.
23. What are the screening processes for each of the jobs?
Urkh. Well, I won't go into excessive detail for each and every single one. I'll just go over the basics. Everyone who gets a job in the House of the Fallen Star deserves the darned thing. They go through several screenings - background checks reveal any criminal history they might have, as well as any physical or mental conditions they might have or have had. If they seem all clean on this regard, they are then checked for signs of substance abuse, and then for any signs of fraud or media contact. After this, they are given a competency test and a trial period, to make sure they're good enough for the job. During the trial period, they are tested by being given access to some false, private information. If that information gets leaked to the press or media in any way, they are kicked out. The depth of the background check, the difficulty of the competence test, and any extra screening steps depend on the specific position they're applying for, but I won't go into detail about them right now.
All that said, even if you have a dubious history, it is possible to get into the House of the Fallen Star. Guards are typically the most likely to come from less than polished backgrounds. Just as the House is like a refuge for its escorts (or so Chie sees it), it is a refuge for others as well. If your past isn't squeaky clean, but you prove yourself to be both loyal and competent, there is still a place for you in the House. It's a place for second chances. Too bad you only get one.
24. Can I make a character that gets past Fallen's security?
NO!! I haven't gotten this question yet, but I know someone's gonna ask me sometime to make a character that actually manages to leak a secret or kill someone in the House, or some other "I wanna be super special" ploy like that, but I'm sorry, I'm just not allowing it. It might make for good drama, but I'm NOT willing to do this. Remember what I said about your characters not being perfect, only Chie getting to be perfect? Yeah, no. You can have spy characters and bad characters and whatnot, but you don't ever ever ever getta make badass characters who have found whatever loopholes there are in Fallen's security and exploits it for blackmail, to sell to the media, to spite Chie, or hurt anyone within the building. I know I haven't perfected the whole penalty system and all, but TOO BAD. DON'T EVEN ASK. I don't want your punks in here.
Requirements for Angels:
1. Do Angels have to be the same gender as the Fallen?
Not at all! Fallen can pick whichever Angel they want. It is a bit more on the rare side, however, because just in terms of logistics, it makes more sense to get an Angel whose potential client list shares some kind of similarities with yours.
2. How many students can a Fallen have?
The general rule is one at a time, but in total, Fallen can have any number of Angels over the course of their career. The first five years, they are not allowed to take on Angels at all, and Angels each take 2-5 years to graduate, so the greatest number of Angels a Fallen has ever taken is seven, and that is the absolute most to date. Most Fallen don't take on more than two throughout their career. On a rare occasion, the Head will allow a Fallen to take on two Angels at a time, but this is only for experienced Fallen close to retiring, who've already coached a few successful Angels. Even then, most Fallen do not do this, because it's hard enough raising one Angel at a time, much less two.
3. What are the incentives for raising an Angel?
Every Fallen is implicitly obliged to take on at least one Angel during their time as a Fallen. To some extent Angels are like their legacy. More tangibly, they are given an increase in their wages when they begin mentoring - an increase that isn't retracted after the Angel has graduated. Furthermore, if the Angel becomes one of the top five Fallen within five years from their own Wing Ceremony, the mentor has a million given to them, or taken off their debt. It is a financial boost, and also improves their reputation within the House, which allows them more privileges to be picky about clients, etc.
4. What are the risks to raising an Angel?
Once a Fallen takes on an Angel, they're expected to go through with the full training. If they drop the Angel, a rather large extra amount is added to their debt, which is why Fallen are careful about taking on Angels. A failed Angel training may also be a stain on their name and can be a source of gossip or torment by the other Fallen, as a successful Angel is as much a part of their pride as Fallen as the number and prestige of their clients. Taking on an Angel is very invasive and time-consuming, and if a new Fallen reflects poorly on the Establishment and in some way injures or insults a client, the mentor is forced to take joint responsibility. On top of which, if an Angel still isn't ready after about five years training, it is considered a sign of incompetence, both on the part of the Angel, and on the Fallen who has failed to mentor them properly.
The Punishment System:
1. What if a Fallen gets another Fallen pregnant?
As stated above, they don't check to see who else is the father besides those specific clients who fit the time frame when a baby is born, so the baby would still just belong to the House, but if they know that a male Fallen got another Fallen pregnant, both of them are penalized by being given the clients nobody else wants, and dramatically reducing the number of their regular clients for a time. It's kind of like a warning shot. If it happens again, both are given a solid, and very public beating, before one or the other is kicked out, still indebted to the House, just with nowhere else to go and with no way of accruing money.
2. What if an Angel gets promoted to Fallen, but is later found unsuitable for the job?
Fallen that really can't make money for the House are demoted to the slave position (if they were allowed to just leave and find employment somewhere else, Fallen would use it as a loophole to get out, and we wouldn't want that now, would we?

), and most probably bullied heavily by the other Fallen and even some of the Angels. The mentor will be charged for the Wing Ceremony, and any grievances customers might have had, as well, splitting that debt with the failed Fallen. If they're not just unpopular, but they actually insult the client heavily and in some way that is truly detrimental to the House, they'll be beaten (like the lovers from before) and kicked out.
3. What happens to people who've been kicked out of the House, but still owe money to them?
Normally, when a disgraced employee of the House is kicked out, they are blacklisted from respectable jobs, so most of them do end up in prostitution, or something else infinitely more unpleasant and difficult. If they can't pay back their debt, they're milked for every cent they have, and brutally hounded by debt collectors until the day they die.
General Questions About the World:
1. Just how advanced is the science in current times (being 2215)?
Well, besides the pellies and greenhouse gas machines, cars drive themselves without gas, allergies and a number of genetic diseases have become curable along with cancer, ocean water can now be purified to drinking water, water and air pollution can be cleaned easily, and holes in the ozone have been closed up. Overall the environment is in good shape, but computers and research in genetic engineering haven't improved much. Kind of sad, for 200 years, I know.
2. What kinds of transportation exist in 2215?
Well, as mentioned above, there are cars. Pretty much everyone has cars, and people can still do things like bike, skate, and the like. Ships and planes also still exist, though they're a lot faster and smoother now. Trains and an underground subway system span the entire earth, with the subway system actually going straight through the ocean. Yachts, private jets, and fancy cars are still major status symbols. Fancy cars are typically needlessly spacious and have tinted windows, but having a real, human chauffeur is considered proof that you're especially wealthy or important. Those of the highest of status, however, will actually ride horses, an odd, sort of antiquated practice. This behavior holds true especially in regards to Lucifer House. Anyone who is willing to waltz right in brazenly on a horse is most likely from the royal family itself. Within the House, there is not much in the way of transportation, however. Using your own two feet is considered the proper course of action, but in case of injuries or disabilities, they have elegant little golf-cart-like vehicles. They also have small boats that can be rowed on the water structures in the House, but those are more for recreation than transportation.
3. How strictly are birth laws enforced nowadays?
A hundred years ago, they were so strictly enforced that finding households in the city areas with more than one child was nearly impossible to find, and even families in the countryside rarely had more than three, but over time, the rules have been relaxed a bit. It's still a bit difficult financially for a family (especially in heavily populated areas) to have more than two kids, but the innate desire to procreate continues on, so there are families that can be found with more, especially in the countryside now.
4. Has human trafficking been legalized, and are there other houses like the House of the Fallen Star?
Human trafficking on a mass scale has not been formally legalized, and laws against slavery still stand, but private purchases from families directly or orphanages are not uncommon. Occasionally, the government will make a big show of cracking down on flesh peddling rings and slave institutions. Prostitution is technically considered a business, and unpaid slaves are not legal, though that doesn't stop it from happening anyways. That said, there are no other houses like the House of the Fallen Star. Other brothels are simple brothels, and do not resemble the House at all. It has too much structure, influence, ceremony, and prestige to allow copycats. The House does not simply provide people for nobles to sleep with, it is a status symbol largely because the Fallen are supposed to be a great deal more refined than that. Since there is only one House of the Fallen Star, if people want to sell their kids, they sometimes have to go a long way, but if they don't have the means for it they can just send an email to a blanket email account that the secretaries sift through every day, and someone will come to pick the child up themselves.
5. Have crime rates changed from our time? And if so, how?
Crime
rates
as we would classify them haven't actually changed much, but the legality of a variety of things have made it so that the level of things that can be called crimes have decreased a bit. Muggers, thieves, frauds, rapists, and murderers are still held accountable for their actions, but much of organized crime has become nearly legitimate. That doesn't stop there from being mafia-type structures that are illegal because of the methods of enforcement they use, or the like, but it has reduced the number of crime organizations that have clout in the secret places that oppose the law. The government has done its best to stamp out those remaining.
6. Who exactly is the King, and what's he like?
King Philoctetes is the current king. He is in his late 50's, and is a rather mellow, harmless king, for all that he rules, y'know, the entire earth. He mostly lets his nobles do whatever the heck they've been doing for generations. He's very laid-back, which has meant that he rarely gets involved with the affairs of his nobles. He's a nice guy who has always had something of a soft spot for the House of the Fallen Star, but he could perhaps be described as a little
too
soft about basically everything. He didn't even have a son until he was in his mid-30's, relatively late, and he only had one son.
His son, Crown Prince Philip, died in a car crash last year on September 8th. More accurately, he died during a drag race, an extreme sport that's also been legalized. Or it was, until the king's son died doing it. He has bee in mourning ever since, and contracted a fatal disease rather recently. Many have been pressuring him to name an heir in place of Philip, but he has been too grief-stricken to bother doing such a thing, as practical as it is.
7. What is Unification Day and how did things get to this point?!
Funny story, that. Long story short, starting from modern day (2010's, basically) Germany lends money out to the other European countries, who eventually, like Greece, become completely unable to pay back their debt. While some countries began selling off bits of their borders to the countries of East Asia and India to help minimize their debts, in the end, what remains leaves them exhausted both financially and in terms of resources, leaving them no other choice than to subject to the wishes of Germany. Germany finally fulfills its hard-fought goal of taking control of almost all of Europe, with the remnants belonging to East Asian powers. Having both profited from this, the two portions of the continent ally, the Japanese and Germans remembering their allegiances from the second World War. With the increasing conflict in and surrounding the Middle East, the wealthy USA and UK come together again.
The advent of these four major powers, largely disregarding Africa and South America, brought political tensions to a head, but the breaking point was nothing like what anyone had expected. Small wars that had been going for years escalated slowly, while new ones kept cropping up. Everyone was waiting for that moment when the third world war would officially start. Instead, in 2028, the earth decided it had had enough, and took matters into its own hands. Global warming finally took its toll, an unusual and massive storm unleashed across California, devastating not only a major center of agriculture, but a major center of both technological and biological research. While certainly prepared for earthquakes, the state most certainly was not prepared for twisters. This may not have been a big deal in and of itself, but one of the labs on the periphery of that storm just so happened to house a very destructive plant virus. Once let loose on the world, it ran rampant, destroying major food suppliers until there was almost a world-wide famine. Aggravated by freakish changes in weather devastating areas all over the world, everyone's attentions were diverted far, far away from the once-impending third world war.
War or no war, it was clear that the world desperately needed change. More importantly, they needed hope. Even though the virus had come and gone fairly quickly, with so many crops destroyed, it was hard to figure out how to even start the recovery process. That is, until a ridiculously wealthy resident of the US State, Georgia revealed to the world that during Europe's massive debt problem, he'd bought the world's supplies of grains. He refused to donate them altruistically, however, demanding that the world's governments be recreated according to his wishes. There was a lot of resistance to this, and even several assassination attempts. The various governments frantically searched for alternatives, but more and more people began dying of starvation, they were losing power. There was no point in the governments staying the same if they, and all of their substituents, were dead because they had nothing to eat.
So, November 21st, 2032, they complied to his demands. All of the old governments and borders were abolished, and that man, and all his descendants, became rulers of the world. That day came to be known as Unification Day, and is celebrated even now.
8. When (and HOW?!) was Fallen instated?
The House of the Fallen Star started out as an ambitious entrepreneur's mad brain child, and in its early days, it struggled. Millan Briggs was not particularly successful, though he was a prodigiously hard worker. His wife also had to work hard, working as a maid in the Palace itself. One day, however, she came home crying, claiming that she'd been assaulted by one of the princes in the Palace. Of course, it was royal blood so they couldn't report it, but it got Millan to thinking. They might be rich and practically all-powerful, but the royal family were still just people. They, and people like them, would appreciate a special brothel just for them. So, like an idiot, he threw away everything he'd been working for, bought a small plot of land in Georgia, fixed it up prettily, and tried to advertise for it, but no surprise it didn't work. With no clients, and in debt from the property he'd bought, it seemed as though Briggs was going to go down. As a matter of fact, he most likely would have if it hadn't been for an aristocrat's wife who caught wind of his efforts and decided to help.
Melody Rivers was a very intelligent, gentle woman of high status, but she was not terribly beautiful, and her husband was a hopeless philanderer. She might have, at some level, hated him for it, but if he was going to sleep with someone, she at least wanted to know that he wasn't going to get any nasty diseases, or get hurt by following the wrong woman home. She wanted to know that he was going to be safe both for her sake and his own, and she also saw this as an opportunity to gain status for their family, even if it was a bit of a risky move. As she'd been born to a relatively poor family, she was not much of a spend-thrift, and over the years, she'd accumulated the pin money her husband gave her. Within a year, she'd spent pretty much all of it, as well as the money she received for a small side business of selling her knitting, which she conducted for her own amusement. Choosing a property near to the Palace, she cleared off all of the residents until she had a large place hosting areas of the House occupies now, and began construction, all the while using Millan Briggs as her mouthpiece, as he could be active in the outside world, while she was expected to largely stay at home. She had a very clear vision of what she wanted it to look like, and she directed him much of the way, insinuating suggestions and making him think they were all his idea. Soon, Lucifer House was built, and it opened its doors on January 1st, 2049 which is why the Wing Ceremonies are held at the end of the year. Everyone wanted to know what this structure, rivaling the Palace in its size and secrecy, was. Even the nobles gossiped about it, just as Melody had known they would. She capitalized on this curiosity, telling her "scandalized" lady friends that she'd heard what it was going to become, and that she'd heard even the king was behind it. Finally, during a party at the Palace, she managed to implement the final stage of her plan, capturing the interest of one of the princes, suggesting that it was actually a symbol of power and that he shouldn't hesitate to go brazenly, and without shame.
He did so, and it began to build up the House's reputation. It did struggle at first, as not everyone was quite so willing to be as brazen as a prince, and the Crown Prince didn't seem to particularly condone his brother's actions. When the Crown Prince died an early death, however, and his brother took over the position, the House began getting more and more customers who were willing to pay generously for this assurance of safety, security, and status - the three golden S's. With the Crown Prince's coronation, the House's activity exploded, and it became the status symbol it is known as, today. Over the years, mishaps happened, as the often do when so many wealthy people are gathered in one place, and its administrative system and security was eventually evolved and perfected, with the many safeguards it has in place today. When the second Head of Establishment came to power, almost 40 years later, he stopped hiring escorts from the outside, and began taking them in young. At this point, the House had become an extremely wealthy establishment, and that was when he built the outer structures for the residents, bringing kitchens and the whole seamstress operation into the House itself. It has not changed since then.
Map to Come
Link to IC
​
Last edited: