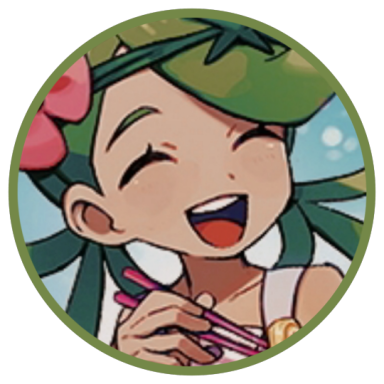 ~I'm drinking coffee on a trampoline~
Original poster
MYTHICAL MEMBER
Posting Speed

Multiple posts per day
1-3 posts per day
One post per day
Online Availability

3pm - 1am (GMT / BST)
Writing Levels

Beginner
Elementary
Intermediate
Adept
Adaptable
Preferred Character Gender

Male
Female
Nonbinary
Transgender
No Preferences
Genres

Monsters, supernatural, fantasy, romance, criminality, slice-of-life (modern or set in past, usually with some twists)
longer than that?

Honestly, Montague didn't know anymore how long he'd been dead. When your day was spent walking about your home, unable to reach out and touch or talk to anyone, you did tend to lose track of time. Sometimes, he managed to find entertainment to help the days go by quickly. It did help when the hotel was now often full to the brim with happy tourists and guests. It gave Montague something to do. He enjoyed just observing these people, as he had done for decades. He liked the hippies from the 60s and 70s, with their bright, rainbow-coloured outfits and the freedom they had to just be themselves. He definitely liked the 90s kids with their funny hip-hop music and large mobile phones. He didn't understand much of the technology, but he just sat and observed - it helped pass the time.

Modern guests definitely confused him the most with their complexities and reliance on technology, but they were definitely the most entertaining too. Guests from around America and the world had been observed by the ever inquisitive Montague, who just liked to sit. He couldn't reach out and talk to any of them, which sucked, but sometimes he fooled himself into pretending he was part of their lives. He was a friend, maybe, and another guest... though that illusion always ended whenever the living just walked straight through his ghostly body. It was hard pretending you were a part of their lives when the other people just walked right through you.

Although, any positive Montague had was definitely overshadowed by the negatives. He was alone. That was the biggest one. He had to watch people live their lives out happily while he was left to wander the place of his death alone and lonely.

It was exceptionally difficult when he had to watch his boyfriend commit murder and commit some of the most monstrous acts imaginable to the human mind. At first, when he realised that Isaac was sticking around to decorate the hotel, it had been beyond amazing. He quietly sat watching his lover paint and wallpaper the place up, his smile permanently fixed to his face--

And then he saw the monster the man really was without Montague around to curb his urges. He saw him decapitate people, torture them, eat them and drink from them-- and, most shockingly, he saw how Isaac smirked evilly after every murder. It disgusted him, it really did break his heart-- and he had to watch him do that for all these years without Isaac ageing a single day. It was confusing and, while it horrified him to see Isaac act so horribly, Montague was at least... happy that he was still around.

His undead life would be horrendous if he didn't have Isaac around... even if he couldn't utter a word to him or even touch him.

Currently, the ghost -in his patterned pyjamas he had been murdered in- was silently sat on a couch in the lobby of the hotel, whilst admiring just how beautiful the interior looked. It was so different to how run-down the place had been when he was alive... and it was now how he had always dreamt it would look.

That said, things that happened in the hotel made him feel sick. His mother had bought the place with the last of her cash and they'd both put so much love and care into it.

Seeing the rooms be splattered with the blood of Isaac's victims was... horrible.

Despite that, he couldn't help smiling to himself as he watched his boyfriend head behind the reception desk. No matter what Isaac did, no matter what he was... well, Montague couldn't hate him. It was almost impossible for him to hate the only man he'd ever loved.

As the ghost silently sat at the fireplace with his knees to his chest, he watched two tourists with their luggage happily stroll into the hotel, speaking some language Montague didn't know. They were both exceptionally beautiful, he could tell that immediately, and from their close proximity, he assumed they were dating.

It was easy to see why. Blaise had his arm wrapped around Tulip's waist as they came to a stop at the reception desk, and he even kissed her forehead lightly before locking his eyes with Isaac's. Now, Montague hadn't realised this, but Blaise could see him. Tulip could too. Blaise, though, wasn't so rude as to stare at the weird kid dressed in pyjamas. He just politely smiled and headed past him.

"...Excuse me? We have a reservation, under Blaise Deschamps," grinned the blue-haired boy, his eyes immediately lighting up at the handsome man opposite him. "...We're pretty tired. We just came in from Paris, didn't we, Tulip?"