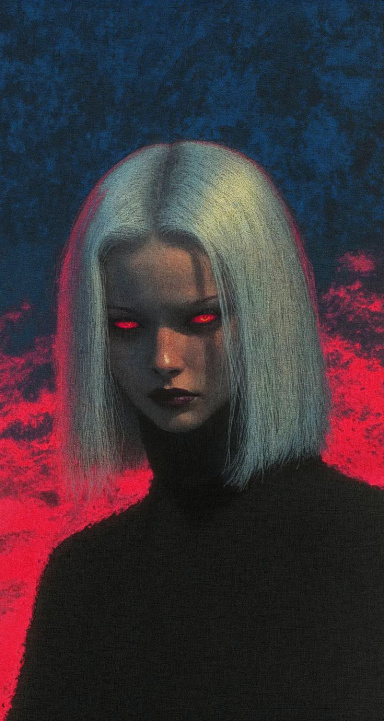 Papa Bear
DONATING MEMBER
Roleplay Invitations

Group Roleplays, One on One Roleplays
Posting Speed

A Few Posts A Day, A Few Posts a Week, One Post a Week
Writing Levels

Give-No-Fucks, Adept, Advanced
Genders You Prefer Playing

No Preferences
Playing Style- Passive or Aggressive

Aggressive
Favorite Genres

High Fantasy, Low Fantasy, Sci-Fi, Cyberpunk, Horror, LGBT+, Steampunk, Comedy, Post-apocalyptic, 80s, Thriller, Modern, Romance, Tragedy, Drama, Space Opera, Political Intrigue, Coming of Age
Genre You DON'T Like

Furry, Yaoi, Anime
1975. A time of struggle for muggles and wizards alike. While the cold war is at its height, the wizarding world is faced with a war of its own. The Daily Prophet has reported nothing but bad news as of late. There have been disappearances, murders, dark marks in the sky, and sightings of strange men in masks. Whispers say this is all the work of the Dark Lord, an enemy so formidable no one dares to speak his name.

A dark cloud hangs over Hogwarts, for even its peace has been disturbed. The promise of a new academic year and its would-be adventures are instead shrouded in unspeakable fear. There are those who come to Hogwarts with dark intentions and even darker magic. No one knows who they are. They stay in the shadows, bearing the faces of old friends or foes, whispering, scheming...

In this age of growing racial prejudice, the well-being of half-breeds and muggle borns hang in the balance.

Hogwarts is no longer safe.
Current Chapter 4: The Empty Portraits

Date: Sunday, September 28, 1975
Time: 4pm
Weather: Cloudy, high chance of rainfall

It has been a month since school began, three weeks since detention. Things seem to have mellowed down quite significantly since then. Some have managed to work out their differences; others simply kept their grudges within to fester like an infected wound. But in spite of it all, time goes on as usual. The days fly by in a blur.

September is about to end.

A new teacher has been appointed for the post of Defense Against the Dark Arts. Meanwhile, Professor McGonagall is now Acting Headmistress, as Professor Dumbledore has been extremely scarce of late. Rumors say that the man has worked himself into deep trouble with the ministry. For what exact reason, nobody knows, though there have been speculations.

Meanwhile, The Daily Prophet remains to be a prophet of bad news. There have been raids. Murders. All of them seemingly illogically violent. "Nonsensical bloodshed," the journalists call it, placing the blame unto various nameless persons gone rogue. But it is a futile attempt at disguising the fearsome and indisputable fact that the Dark Lord is rising. The rumors have been true this whole time, though most refuse to admit it.

But Hogwarts remains mostly detached to all this. Its students have their own mysteries to solve, after all. It seems the portraits have been going empty every Sunday. Its usual inhabitants would mysteriously disappear like clockwork, then reappear again every Monday morning as though nothing out of the ordinary occurred. The students have repeatedly tried to coax an explanation out of these portrait folk, but to no avail. The portraits insist they have been dwelling in their homes all along, or otherwise keep their painted mouths tightly shut to any inquiries.

As to be expected, curiosity grows like an unstoppable weed. Wild theories have spread like wildfire. Bets have begun. And the school's own Ghoul Stories club has even started a competition in which everyone is invited to participate. Whomever finds the truth to the mystery first will earn a special prize: 50 galleons!

It's a tempting offer indeed. Who would pass up such a glorious opportunity? It seems almost too good to be true.
Write-up by Adrian   |   Coding by Adrian   |   © Art taken from Pottermore
Last edited:
4

1