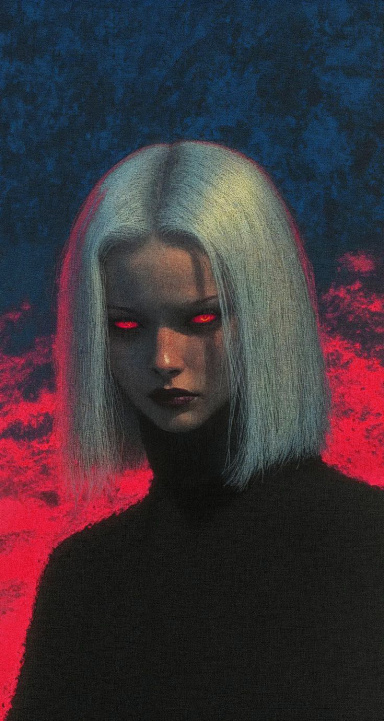 Lean Mean Role-playing Machine
Original poster
DONATING MEMBER
Posting Speed

1-3 posts per day, 1-3 posts per week, One post per week
Writing Levels

Give-No-Fucks
Preferred Character Gender

No Preferences
Genres

High Fantasy, Low Fantasy, Sci-Fi, Cyberpunk, Horror, LGBT+, Steampunk, Comedy, Post-apocalyptic, 80s, Thriller, Modern, Romance, Tragedy, Drama, Space Opera, Political Intrigue, Coming of Age

1975. A time of struggle for muggles and wizards alike. While the cold war is at its height, the wizarding world is faced with a war of its own. The Daily Prophet has reported nothing but bad news as of late. There have been disappearances, murders, dark marks in the sky, and sightings of strange men in masks. Whispers say this is all the work of the Dark Lord, an enemy so formidable no one dares to speak his name.

A dark cloud hangs over Hogwarts, for even its peace has been disturbed. The promise of a new academic year and its would-be adventures are instead shrouded in unspeakable fear. There are those who come to Hogwarts with dark intentions and even darker magic. No one knows who they are. They stay in the shadows, bearing the faces of old friends or foes, whispering, scheming...

In this age of growing racial prejudice, the well-being of half-breeds and muggle borns hang in the balance.

Hogwarts is no longer safe.
Current Chapter 6: A Solemn Supper

Date: Wednesday, October 8 1975
Time: 6pm
Event: Feast at the Great Hall
Weather: Cloudy

Hogwarts opens its great doors once more, though the students that choose to remain are anything but great in number. If, at the beginning of the school year, the halls were flooded with streams of black robes, it is now reduced to a trickle. And what would customarily be an exited hubbub is now uncomfortably quiet, occasionally permeated by whispers of uncertainty and fear.

Something about Hogwarts has changed. Something more than the Chamber of Secrets being opened then closed once again. Something more than the appointment of the new Headmaster Demetrius Creed, whose very existence seems to be shrouded in mystery. Hogwarts itself seems foreboding somehow. Like some dark and evil spirit has possessed its very walls. For the castle towers now stood frowning upon the encroaching students like it loathes for them to come back. There will be no warm welcome, no semblance of a joyous celebration to be had. There is only the beginnings of an omen.

But even in the darkness, there is hope. The two students who fell victim to the Basilisk are now cured and well, even if the trauma remains with them and will haunt their dreams for some time.

Today, they will be rejoining their classmates who, upon their arrival, are immediately ushered into the Great Hall for supper. There, half the former staff awaits them upon their usual seats at the great table, whilst the other half seems to have been replaced by unknown and unwelcoming new faces. The usual seat of the Headmaster is curiously empty.

Write-up by Adrian   |   Coding by Adrian   |   © Art taken from Pottermore
Last edited: