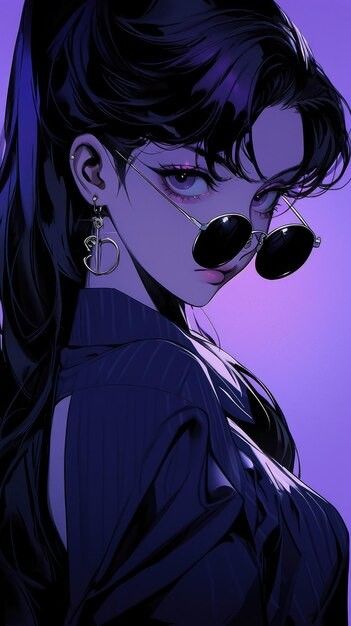 Hell's Harem King
Original poster
Invitation Status

, ,
Posting Speed

Speed of Light, Multiple posts per day, 1-3 posts per day
Online Availability

Week days 3pm - 10pm Eastern
Writing Levels

Intermediate, Adept, Adaptable
Preferred Character Gender

Male, Female, Transgender, Primarily Prefer Male
Genres

I'll play them all if I like the plot but I go for mainly fantasy and magical. I like anything that wouldn't happen to you in everyday life. I mean if you can live it why role play it.

About Me
I see you have wondered over into my little domain have you? Oh the joy! The adventure! The crazy! I will show you just what my mind is made of but I should warn you. Entering my mind can be a very dangerous place so grab your weapons and prepare to enter.
PhantomTheif715 as my name is so am I.
My pen is quick, but my fingers are faster.
After a long days journey through the rough jungle of life.
I've traveled to the furthest book stores and crossed the longest Starbucks,
with my laptop in hand, fighting off strangers for the best seat to continue my greatest adventure yet.
Iwaku. I intend to conquer it.
And conquer it I shall.
I am 22, and have no life for I live on a Mountain away from civilization. On weekends it might be later at night for that's the only time I do things. I am looking for partners for one on ones as well as Co-Gm's to throw ideas around with.
Rules/Expectations
☆ I want someone who can post rather quickly most of the time. I get it if your busy, it's understandable just let me know. I myself get busy school and work.
☆ Bouncing around with ideas. I like to bounce ideas around so don't be scared to say something to me.
☆ Legitimate writing skills. It does not have to be perfect but be readable and understandable. I use my phone so sometimes auto-correct will put in a random words. I need at least a five sentence. One sentence when I give you a paragraph or three is unacceptable and I will leave.
☆This is not a must. I am a writer, I write stories on wattpad and for those who are willing I will turn our role plays into stories for others to read. Credit is given where needed.
☆ I am preferably looking for someone to be a long term partner who can play females and males. I often play males because I find it more interesting, however I play males so often I do like to change it up.
☆ When needed you must be able to play multiple characters. I often do so I have more to write when I don't have much for my one character to do.
Writing Style Sample
My writing is usually much longer.
Living a life where everything you did was choose for you seemed like a nightmare to most. For the raven haired thirteen year old it wasn't that bad. His father told him to be an FBI agent or else he couldn't come home. So he did and overachieved at that. At the age of eighteen he graduates high school with a double Bachelor's degree in Criminal Justice and Psychology. At the age of twenty one he had his master's degrees but couldn't get into the FBI until he was twenty three. With that he worked with the local police until his twenty third birthday where he applied for the FBI. After twenty weeks of training at Quantico he became a full fledged agent of the FBI. Six years later he returns to the city. His first case upon returning the murder of a man who's claimed to be in the mafia.

Cameras were flashing and news reporters yelling out questions outside the high-rise apartment building. The crime scene was on the top floor belonging to one of the more luxurious tenants. "Can you tell us what's going on?" Asks a female reporter with blonde hair. The tall male looks down at her and simply continues to walk. Press was always a hassle no matter the role he plays. "Cohen!" Calls over an older looking gentleman who's a part of the local police department. He gives a nod entering the apartment building.

Following the older man into the elevator he was handed a file. "Ethan Polk, 62, owns a luxury car dealership. We know he is part of the Kastellani Crime Family however we could never find sufficient evidence to put his ass behind bars." The older male explains to him. The elevator dings and the two step out into the hall. Officers were lingering all over the halls. The older Male leads him to one of the lead detectives on the case. "You must be the new agent in town. I'm Scott Turner. I'm sure Lorance has briefed you." The lead detective, another older gentleman. The tall male wearing slacks, button up shirt, a navy blue jacket that reads FBI in bright yellow letters, holds out his hand to shake. "Lucien Cohen, nice to meet you."
It's the nineteenth century in the world and the two countries of Voltaire and Ambrosia have been at war since the beginning of this century. A war about conquest of each country and their governing differences. One ran by a council of noble lords, and the other a monarchy starting back as far as the country's history. The year is 1885, the eighteenth day of March in the country of Voltaire. It was early in the morning and the maids had prepared to go attend their lady, ready her for morning tea with her husband's grandmother. Their light steps through the corridor could barely be heard over the chirping of the birds and the morning bells in the city being rang.

"Lady Amaris." One of the maids says knocking on the door before opening it. Inside the beautiful room laying behind the luxurious silver curtains of the canopy bed was the Lady the maids searched for. She was comfortably laying amongst the scarlet bedding. "Milady." Says a maid slightly shaking her. The maid was soon greeted with a pair of stunning blue eyes that fluttered open. "Good morning ma'am." She smiles. The woman rose from the blankets, revealing her waist length platinum blonde hair. Her hair had no pigmentation to it appearing white, however her beautiful blue eyes made up for that. Her skin tone was pale with cool tones and her figure was what most women dreamed of.
☾Pairings!☽
First role is your role, second role is mine.
Also feel free to suggest a pairing this was what I just happened to think off atm. Wants to suggest a pairing go for it! One lucky person might play a Male. Also none of these have an actual plot so we get to brainstorm. Yay! I am fine for mxm mxf fxf.
The listing go like (your role) x (my role)
Sister × Brother's Best Friend
Nerdy Girl × Jock/Popular
Poor Struggling Girl × Rich Guy
Human × Vampire
Mermaid × Vampire
Heiress × Bodyguard
Bodyguard × Heir/heiress
Normal Girl × Mafia Boss
Royal Designer × First Prince
Normal Rich Girl × Prince
Lady × King
Intern × Doctor
Have a pairing idea let me know, these are just a few after all. Have a plot also let me know I am down for most things.
Cravings: (always changing)
(Your character) is an aspiring starlet. She used to think she'd do whatever it took to get a starring role in a drama and have a CD. But her manager,(our character), proves her wrong when he sends her into a room full of horny producers to sleep her way into a role! She wants no part of it! She's a virgin, and these guys are scary!! Especially the silver-haired one named (my character)... He seems to be in charge. But he lets her leave the party with her virginity and his phone number, and it seems like nothing lost, nothing gained... until she is suddenly the most famous new starlet for no apparent reason!?
Last edited: