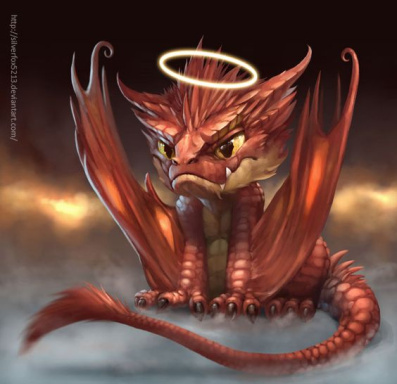 Edgeknight
Original poster
Posting Speed

1-3 posts per day
One post per day
1-3 posts per week
One post per week
Slow As Molasses
Online Availability

Whenever I can get on.
Writing Levels

Intermediate
Adept
Advanced
Adaptable
Preferred Character Gender

Male
Female
Primarily Prefer Male
Genres

Fantasy, Comedy, Medieval, Romance, Sci-Fi, Modern

Evermore City was once a decent place to live. The police could actually catch the criminals, the government did what was best for the people, big corporations actually followed the rules set in place by the government. Yes, Evermore City was a decent place...
Then crime rates started to rise. Corporations began buying off politicians and crime leaders. People with odd abilities began to pop up here and there, some fighting the good fight and others aiding criminals in their acts. It would seem that the do-gooders were outnumbered, and no matter how much they tried to do while acting on their own, it never made an impact.
The heroes came up with an idea. What if they teamed up? Working together might actually do something significant. And with so many lives hanging in the balance, what do they have to loose?
Rules:
Don't be that one dick who makes an impossible to kill character. It isn't ok, it's stupid. I'll throw the ban hammer at you a lot harder than Thor can throw Muelnir.
Try to keep the genders even.
Don't be dicks to each other in the OOC thread. Feel free to be assholes in character.
We're here to have fun, yes, I used the f word. Now, that does not equate to one liners and shitty posts. I want at least two fully developed paragraphs per post. You understand?
You can play heroes, anti heroes, villains, news reporters, whatever.
Heroes




Antiheroes




Name:

Leone Damien Kyvak

Age:

35

Gender:

Male

Sexuality:

Straight for all intents and purposes, though occationally contemplates going bisexual for a day.

Job:

Unemployed.

Personality:

Leone keeps to himself for the most part, not making bonds all that often and jumping from job to job. He is a very logical person and sees things as they are. He is as stubborn as a mule, and rarely does anything overly generous for anyone. He trusts his instincts more than anything else, and is usually fearless when put into dangerous situations.

Strengths: Believe it or not, Leone is bilingual. He speaks both Russian and English perfectly, without any noticeable accent.

Leone thinks strategically when he works, leading him to very successful jobs. You know, when he has them. Weaknesses:

Leone sure as hell isn't a team player, and often butts heads with anyone he ends up working with. Which leads him to unemployment in most occasions.

Superhero Name:

Kot

Position:

Antihero

Powers:

His abilities lie in the range of feline characteristics. He can see perfectly at night. His nails morph into claws if he gets spooked or angry, and his canine teeth sharpen as well. He can survive falls from very tall heights with little more than a scratch or two, and always lands on his feet. His reflexes are very good, catlike in nature. He can also run very fast, though it isn't his favorite activity. He also heals a bit quicker than the average human, but is pretty easy to kill.

Major Weaknesses: He doesn't view himself as a hero, the people that he saves are just spur of the moment decisions and right place, right time coincidences.

After running long distances, he's prone to dizzy spells, shortness of breath, chest pain, and fatigue. He regularly takes heart medication, though it doesn't help him in these scenarios.

​




Villains




Civilians



Last edited by a moderator: