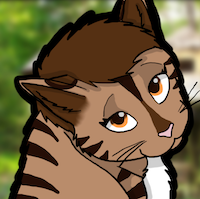 Hello, friends!
Original poster
Invitation Status

Looking for partners
Posting Speed

Multiple posts per day, 1-3 posts per day, One post per day, 1-3 posts per week, One post per week, Slow As Molasses
Writing Levels

Beginner, Elementary, Adaptable
Preferred Character Gender

Male, Female, Nonbinary, Primarily Prefer Male, No Preferences
Genres

Modern/Supernatural, Fantasy, Modern, Horror, Magical, Mystery, Action Adventure, Scifi, Romance, Angst (but with happy endings)

"What do you think I am? A bird?" Triston Deepwell bursts out. The boy's elk cloak flows in the wind as he inches slightly further out across an aqua colored dragon's long neck. The pair are hanging off the edge of a cliff with the aqua dragon's tail curled around a pine tree for support, and Triston is doing his best to move towards a rock outcropping to grab a large egg nestled in a group of branches. He strains and reaches forward before managing to pull the egg into his arms with a heavy sigh. "Got it! All right, Tide, pull me up."
Tide, a
Tide Glider
, rumbles softly and backs up until the pair is safely back on top of the cliff. Then he huffs and gently nudges Triston's arm with his head.
Triston can't help but smile. "Yeah, yeah. We do make a good team," he mumbles. He gently slides the egg into a saddle back on Tide's back, and then he hops up himself and grips the handle. "Come on. Let's get this egg back to its nest." He squints and pulls the egg out again, looking it over carefully. ". . . right after we figure out what it is. Tide. Keep an eye out for humans while we're wandering around on this island. I'll look for nesting sights nearby."
Tide bobs his head in a nod. Having no legs, he slithers across the grass like a snake, folding his wings at his sides as his ear fins perk forward with interest. The pair moves deeper into the forest, carefully searching for nesting sights with Tide watching for potential threats.