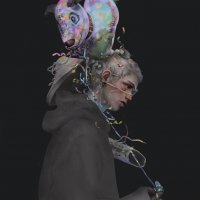 Invitation Status
Posting Speed

One post per week
Slow As Molasses
Online Availability

9PM - 11PM EST most days.
Writing Levels

Intermediate
Adept
Advanced
Preferred Character Gender

Male
Female
Primarily Prefer Male
Genres

Historical, Medieval, Fantasy
Still under construction but the basic idea is there.
Pls send me a pm
╔═════════╗
I am
h e n r i .
╚═════════╝
╔═════════╗
w h o
a m
i
╚═════════╝
_searching for one partner only.
_advanced writer
_picky af
_slow poster. posts once a week, maybe more.
_teen.
_will be 18 in november.
_still needs to get my fucking driver's permit.
_crying.
_searching for someone who can take up a challenge.
_or gets turned on by challenges. either one.
_patient. you have one month to reply otherwise I'm going to drop it.
_grammar nazi.
_hypocrite bc i make a shit ton of mistakes on my crap.
_aggressive > passive writer.
_very busy.
​
​
╔═════════╗
w h a t
i
n e e d
f r o m
y o u
╚═════════╝
_dedication + patience
_ if >18, must wait until november before all the touchy-touchy crap, if it happens.
_ if <18, touchy-touchy crap may happen 'til november hits. when it does, we will discuss.
_advanced+ writing.
_cooperation.
_be assertive.
_perfect grammar and spelling. perfect.
_jk.
_relatively good grammar and spelling.
╔═════════╗
w h a t
y o u
n e ed
i n
y o u r
PM
╚═════════╝
_statement of interest or something, idk.
_name, address, phone number, credit card number.
_other information you deem necessary to add in.
_plot ideas you'd like to discuss.
please.
╔══════════╗
m y
i n t e r e s t s
╚══════════╝
_dark plots
_psychological
_atypical pairing
_deviating from the stereotype
_the strange
_plots 70%
_everything else 30%
_romance may or not happen.
_if it happens, it happens.
_if our characters fuckin' hate each other,
then they hate each other.
╔══════════╗
l o l ,
n o .
╚══════════╝
_fluff
_vanilla
_doctor/doctor;doctor/patient pairings
_detective pairings
_asylum crap
_hospital crap
_kidnapping (depends on plot)
_sci-fi
_I have no plots at the moment.
​
Last edited: