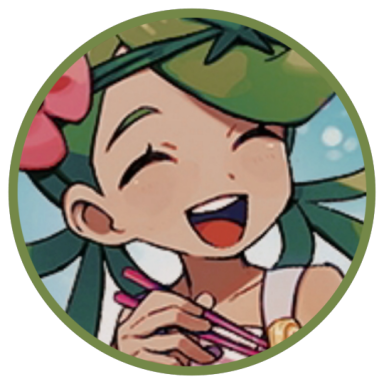 ~I'm drinking coffee on a trampoline~
Original poster
MYTHICAL MEMBER
Posting Speed

Multiple posts per day
1-3 posts per day
One post per day
Online Availability

3pm - 1am (GMT / BST)
Writing Levels

Beginner
Elementary
Intermediate
Adept
Adaptable
Preferred Character Gender

Male
Female
Nonbinary
Transgender
No Preferences
Genres

Monsters, supernatural, fantasy, romance, criminality, slice-of-life (modern or set in past, usually with some twists)


For Esmerelda, though, this Saturday wasn't going to be relaxing, nor was she going to ever be able to successfully settle into the life of the religious boarding school. Even as a child, she had never been to school, or had any real formal education. Her mother -at least, her adopted one- had never quite found the time to dedicate to Esmerelda, particularly when it came to an education. As a would-be maid, destined for servitude, Esmerelda was deemed irrelevant. It was harsh, but a true fact - all the servants needed to do was their duties, and an education wasn't particularly needed to do that.

However, Esmerelda did something no other servant really managed to achieve - she got close to Lucifer as a child and somehow, miraculously some might say, didn't get hung or burned alive for the audacity of sneaking into his room as she did. It was her friendship with him that built up over the years that gave her some form of education. He was the one to teach her to read and write, however pain-staking a task that might have been given she was a teenager at the time and far more interested in going out with a handsome soldier who could -and inevitably would- shower her with gifts and attention.

It was where she wanted to be right now, embroiled ad enveloped in some tough man's arms and exploring his body, rather than be stood in front of the grand country boarding school, her suitcases at her side. Something as simple as carrying them dismayed her when she had a perfect manicure she really didn't want ruined. Ever since she befriended Lucifer, she'd abandoned her duty as a maid. In fact, she hadn't lifted a finger since their friendship really took off, and doing so now only made her whine and groan dramatically.

"Can't you carry my things in? You're big and tough, Lucy. Gosh, look at your muscles. I'm so puny and weak and... and Felix spent far too much money on me getting this manicure. It'd be terrible of me if I ruined my nails, wouldn't it?" She began, predictably pouting as she appealed upwards to her best friend. "I look ridiculous in this uniform, by the way. It's so bland and I don't think I've worn a skirt this long in my life, it's down to my knees! I... I want to die. This is dreadful. I'm not being dramatic, but this is the worst thing I've ever been made to do-- it's worse than when your horrid guardians locked me in the cells all night."