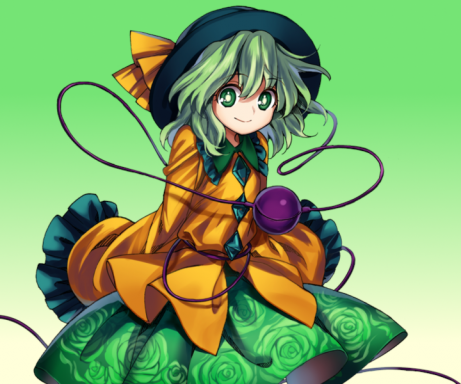 sludge of love
Original poster
DONATING MEMBER
Invitation Status

Not accepting invites at this time
Posting Speed

Speed of Light, Multiple posts per day, 1-3 posts per day, One post per day, 1-3 posts per week, One post per week, Slow As Molasses
Online Availability

6 - 10 PM, Eastern Standard Time
Writing Levels

Intermediate, Adept, Advanced, Adaptable
Preferred Character Gender

Male, Female, Transgender, Primarily Prefer Female
Genres

Magical girl, action, science fiction


It turns out that for humans on Earth, there is an afterlife. For teenagers, it's a purgatory high school to prepare you for the afterlife. Where you go is determined after you graduate. It's peaceful - dare you say boring? Six friends think so. When a game called Sburb releases, promising world-shaking excitement, the friends can't wait to play.

But when the meteors fall and the players warp into the Incipisphere, they find more questions than answers. Aside from the challenge of playing the game and completing their quests, there's the matter of why such a game released in the afterlife, as well as some lingering challenges from the heavenly high school. Some examples include:


One player sold their soul, and knew exactly where they were going after graduation. They thought Sburb might help them escape, but the entity they made a contract with is determined to hold on. What can they do to break free? What won't they do? And what will this entity do to get what they're owed?
Another player graduated. Then they found themselves double-dead, back in high school again somehow. How long ago was it? What happened? How many times will they die in the game?
A third is not human - a demon, a vampire, what kind of humanlike abomination? Does it matter? They don't have a soul, and don't know how they made it to the afterlife. If they survive Sburb, will they find out the truth of what they are? How does being a monster affect the session?
These are examples to get you thinking. You can steal them, or dream up your own backstory ideas!
Also, not every backstory has to have shenanigans like above. Some players might have had relatively normal lives, deaths, and afterlives. Some might not.


Welcome! Heavenheld is a 6-person Sburb session, starting in the afterlife. I am looking for 5 other people to play with me.

From those 5 other people, I am also looking for someone who would like to co-GM with me. (With the exception of God Tiers/Classpect, my grasp of Sburb mechanics is rusty. I'd love if someone could help me with them, as well as plot.)

I'd love to have you in this RP if you will:


Follow basic RP rules. Treat other players with respect, type legibly, don't control others' characters without their consent, etc.
Give players something to react to with every post. This RP does not have length requirements, but every post should develop character and/or drive the scene forward. The Posting Expectation Level would be Adept.
Keep it SFW. Romance is fine, but sex is discouraged; if it comes to that, please fade to black.
Abide by the steamroll policy. After your first IC post, don't post until everyone else has posted once. This does not have to follow a specific post order. (This policy is in place to prevent players from posting more frequently than others; without it, people with more free time could effectively "steamroll" people with less by posting more.)
Abide by the ghost policy. If you don't post IC for 7 days, you consent to the GM (me) controlling your character as necessary to continue the scene. If you don't post IC for 14 days, you consent to the GM taking control of your character indefinitely, and as a last resort, finding a replacement for them. I will publicly state if I'm about to take control of a character. Also, the number of days may be increased with notice, depending on how frequently people post. (This policy is in place to prevent a person's disappearance from killing the RP.)
Rules are subject to change with notice. Particularly, I would like to consult with players about how to handle God Tiers and mysteries.


If you would like to be part of this RP, please reply below. If possible, please include your character's name (4 letter first name, 6-7 letter last name), age (14-18), gender, and any ideas you have for their character. These aren't required to reserve a spot, but they are useful to know. If you would like to co-GM, please include that in your reply, and I'll PM you about it!

This RP's roster includes:


@Quincunx , GM. Playing Faye Morris, female, 17.

Even though her life and relationships were a trainwreck, Faye feels as if she abandoned the people she cared about in death. It led her to seclude herself in the afterlife, but her interests (cooking, gardening, magical girls) did attract a friend or two, and their own friends. She may prototype magical girl merch into her kernelsprite pre-entry and cause shenanigans - to be determined.

Open
Open
Open
Open
Open


Thanks for reading this far! I look forward to hearing from you.