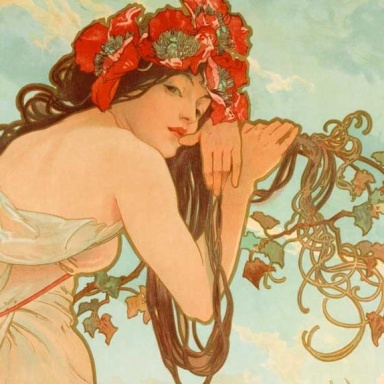 Craft Master
Original poster
DONATING MEMBER
A
etheria: an ancient world wrought of mystery and magic. It is said that, during formation of the tiny planet, Aetheria was in turmoil. Unbalanced magic tore the world apart, pushing up mountains, shifting continents, and spitting molten rock up from the depths. The world burned, tremored, cooled, and was ravaged by wild magic again and again. And yet, despite the chaos, life endured. Perhaps the world took pity on the struggling creatures, or perhaps it's simply the way of magic, but the chaotic energy began to coalesce in the centre of the world and from it grew a tiny sapling.
As the years passed, the sapling grew into a vast tree which would become the very heart of the world, stabilizing the chaotic energy to maintain balance and harmony in cycles of prosperity and dormancy. Civilizations grew and, eventually, all of Aetheria fell under the rule of the Taitellen Empire. Seeking to put an end to the periods of the land's dormancy, the Empire took away the protective stones that permitted the Heart of Aetheria to flourish.
Now, the world has begun to wane and rebellion is stirring.
The Story so Far...
After the death of their dear friend and close ally, Kiernan, leader of the rebellion forces struggling against the tyrannical Taitellen Empire - Kholas and Linnae attempt to rally a company of eight brave men and women. Their plan? To snatch the last remaining protective shards of Aetheria's own heart tree in order to restore it to its former glory and save the continent from a destructive and unknown plague of uncontrollable magic. The only problem is that these shards are hidden away under lock and key within the great capital of Taithros' own prestigious magical academy. They only have one shot.
The company of ten have devised a plan. Split into three groups and sneak inside during the dead of night. With the plan underway, everything seemed to be going smoothly.
---
We welcome you to take part in the adventure! Please follow the links above to get started.
Discord
- We have an active discord channel where you can ask us questions and chat with current players, this link is open to everyone!
In Character
- Read the story, get caught up! See what's been happening before you jump in.
OOC & Signups
- Everything you need to know can be found here. Lore, history, and other characters can be found here as well as a character sheet template.