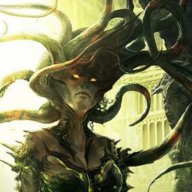 Returned from the Void
Original poster
FOLKLORE MEMBER
Invitation Status

Looking for partners
Posting Speed

One post per day
1-3 posts per week
One post per week
Writing Levels

Intermediate
Adept
Advanced
Preferred Character Gender

No Preferences
Genres

Urban Fantasy, High Fantasy, Epic Quest, Sci-Fi, Time Travel and World Hopping, Steampunk, Action/Adventure, Modern Drama, Mystery, Slice of Life, Romance, and many more.
"That should do it."
Aaron surveyed his work, yet another parchment now flapped on the town's noticeboard.
HELP WANTED
Full Time Hired Help
Wages are share in farm profits
plus share of produce
plus room and board
apply at Fanya Farm
End of West Rd
~Aaron
"Finally caving, huh Stumpy?"

Aaron flinched at the familiar voice behind him. The insult probably wasn't meant as such, but it still sent a twitch through where his right arm used to be.

"Just looking to make my life a little easier."he replied calmly without turning around. Isaac the grocer was one of very few people in the town who got on Aaron's nerves. Built like an ox and about as tall, Isaac was a self-made merchant who had seen a golden opportunity in rebuilding Lilac Town, and had a bad habit of holding the absurdly high standards that had boosted him up to everyone else. The man believed that strength was the key to everything; be strong enough and nothing is off-limits to you. Therefore, Aaron, with his laid-back attitude, rather scrawny frame, overly achievable ambitions and missing arm, was an enigma of contentment to him. "So in other words, you could 'Use a HAND'?" he asked, before laughing uproariously at his own joke and slapped Aaron's shoulder, making the contraption of wood and steel that substituded flesh and blood rattle.

"s'pose so."

Aaron carefully brushed at his shoulder as a cue for the other man to get his hand off it, and surveyed the message board once again. The rebuilding had started not too long ago, and everybody was clamboring for attention to get a start. The grocery, of course, needed no signs. Isaac had cheap suppliers already en route with the first shipment of goods, but the butchers bakers and candlestick makers all clamoured for customers, repairmen, or anyone with a hammer and some free time to tear down the old and build up the new.
Aaron had been fortunate enough to cast his sights on Fanya Farm. Fanya, he understood, came from an old regional dialect that meant "silver mist". He'd found out why the first morning he woke up and looked through the window to find a glimmering cloud settled over the little bowl his small patch of land rested in. As the sun rose higher in the sky and peeked over the mountains, day by day it would flash gold and red and orange, and then melt away. He decided not to change the name.
Getting started wasn't as easy as all that though, half of the farmhouse had been burned down, and while he'd manage to seal that part off so that his room stayed mostly warm, there was a giant ashen hole in his kitchen, and a hole in the corner that, if he ever got his hands on a ladder, he might be able to make a cellar entrance out of. Then there was the field. It had taken some doing just to FIND the field under all the weeds, and a hoe was easier to operate when both his arms required a normal amount of energy. The artificial limb WORKED, but gods was it tiring. Metal substitutions, which could handle more strain and worked more smoothly, were expensive beyond a small-time farmer's means, and besides, the village barely had a pharmacy.
But new folks were coming in on ships every day to snatch up whatever land was left. Everybody wanted a piece of Lilac Town, hopefully someone would settle for poor little Fanya and its dark-haired cripple.