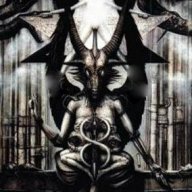 Certified Subdomain
Original poster
LURKER MEMBER
MYTHICAL MEMBER
Posting Speed

Speed of Light
Writing Levels

Douche
Preferred Character Gender

No Preferences
HARGONSTEIN ASYLUM
​
On the 3rd August 2009, a seven-month investigation by the FBI came to an end with the arrest of Doctor Leonard Hargonstein.

At his home in West Virginia, officers uncovered a vault filled with occult literature.

And at Hargonstein Asylum, where his practice had been based, something much...much worse was discovered...



The following is an account of the final year of Hargonstein Asylum...

This roleplay is inspired by Twin Peaks, Hellraiser, David Cronenburg, Silent Hill, Tim Burton and other such twisted sparks of genius.
As such, please leave your common sense and cliches at the door. The only expectation you should bring here is the breaking of boundaries.
You may play a guard or a patient, but you cannot leave the Asylum, nor be exempt from its madness.

Patient/Guard Number: (Just make something up)
Name:
Appearance: (Pic preferred)
Conviction: (Official reason why you are consigned to the Asylum)
Personality: (Including psychoses and behaviour)
Privileges: (Any special freedoms, jobs or responsibilities you have in the Asylum)
Background:
Reputation: (How the other inmates, guards and Director think of you)