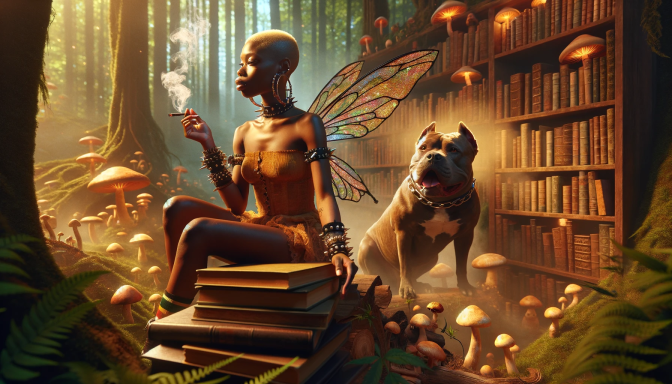 I'm always a sucker for suicidal aliens.
Original poster
FOLKLORE MEMBER
Invitation Status

Looking for partners
Posting Speed

1-3 posts per day
One post per day
1-3 posts per week
One post per week
Writing Levels

Intermediate
Adept
Advanced
Preferred Character Gender

Male
Female
Primarily Prefer Male
Genres

Fantasy, Scifi, Modern, Dark Fiction, Dark NonFiction, Eh a dash of romance here and there is appreciated. If it has a good plot, I'm in. Horror is also welcome.
H e l l o.
​
I think it's about time to put up another one of these. I'm in search, again, of more RPing partners. I have a few expectations and I'm willing to hear yours as well, just save me from this boredom.
Expectations.
- Intermediate to Douche. Sorry, but these are the playing levels that I'm looking for. Grammar, quality, length. All that Jazz.
- One post a day, minimum. We're all busy, especially me. So at the very least I'll be able to respond once a day.
​
- Creativity. I'm looking for a person that I can build a plot with, equal parts leader and follower. After all that's how things stay interesting.
- Versatile characters. If you can only play Submissive, I'm not the partner for you.
-mxm only, please. Then I'll consider mxf.
Fandoms
- NBC's Hannibal. I absolutely am in love with this show, oh mah gawd.
- BBC's Sherlock, or the Movies. Love these guys too!
- Avengers. *Cough* Science Bros. *Cough* Loki.
- Twilight. The books were decent, okay? ,-,
Original Plot/pairing ideas
-Abusive husband/Psychotic husband.
-Werewolf/human
-werewolf/vampire
-merman/human
-merman/merman
-demon/human
-spy/target
-Police officer/Criminal
*I Honestly have a endless list, so please. Just ask.
Fandom Ideas
Hannibal: Looking to do; Hannibal/Dark Will. I'd be interested in doing other parings on the side as well, Frederick Chilton/ Freddie Lounds, just talk to me.
Sherlock: Dark Sherlock/ Dark John. Moriarty/ Sherlock, Moriarty/John, Mycroft/OC, Sherlock/ dark OC, John/ dark OC,
Avengers: Loki/Tony, Tony/Bruce, Loki/Bruce, Clint/Loki, Clint/Tony, Clint/Bruce.
*If you couldn't tell already, I love dark and gritty plots and fantasy <3