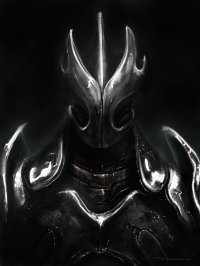 Vi Veri Veniversum Vivus Vici
Original poster
LURKER MEMBER
FOLKLORE MEMBER
Invitation Status
Posting Speed

1-3 posts per day
One post per day
1-3 posts per week
One post per week
Writing Levels

Intermediate
Adept
Advanced
Adaptable
Preferred Character Gender

Male
Primarily Prefer Male
As per the orders of the United Nations Space Command,

You have been assigned to be stationed aboard the UNSC's latest Infinity-class warship, the UNSC Stormbringer. You will be sent to Luna, where the ship was constructed and awaits launch following preliminary testing. You will arrive by 17 November, 2613 as to have at least one week to adapt to the ship and as well as to conduct the final series testing required. Further details on your new assignment will be issued to you by your company commander. I bid you congratulations and good luck.

Derrick Thompson,
Rear Admiral Upper Half, UNSC Navy,
Captain of the UNSC Stormbreaker.​
​
Rules




1. Ammo is not infinite, nor are grenades, nor will energy weapons never need to recharge.
2. Death is possible!
3. Romance is at player discretion.
4. Shields don't last forever, nor do Armor Abilities! Shields need time to recharge as do Armor Abilities.
5. Despite the sci-fi setting, attempt to keep to realism in combat.
6. Violation of the rules will result in character death.​




Character Sheet Template

Name:

Nick-/Codename:

Designation: (The designation is a unique letter-serial number combination used to identify military and paramilitary civilian personnel. For Spartans the template is S###, with the numbers being the three-digit numerical designation that replaces a last name [ex. John-117 is designated S117]. "N" is used as a preface for all other Navy personnel, while "M" is used for Marines, "O" for the Office of Intelligence, and "P" for paramilitary/civilian personnel.)

Age: (25+ for Spartans, 18+ for everyone else.)

Gender:

Height: (Males are typically 190-210 cms without armor, while females are between 175-200 cm tall. Add 10 cm for when in armor.)

Weight: (The male average ranges from 120-140 kg, while females range from 110-130 kg. Add 320 kgs for when in armor.)

Species:

Eye Color:

Hair Color:

Branch: (UNSC Navy, UNSC Marines, Office of Naval Intelligence, or Civillian)

Rate/Rank: ("Rate" is UNSC Navy, "Rank" if Marine or Naval Intel. Put pay grade in parenthesis)

Assignment: (What ship and platoon is your character assigned to?)

Position: (Platoon Commander, Captain, Spartan Commando, Infantry, etc)

AI: (optional)

Combat Role: (Demolitions, Infantry, Marksman/Sniper, Mechanic, Medic, or Tactical)

Weapons Loadout:

Appearance: (image optional)

Personality: (optional)

Hobbies:

Biography:

Notes of Interest:


Skype Group




This RP group has a group on Skype for OOC, plot discussions, casual chatting, etc.! If you wish to be part of the group, please add the GM, AceSorcerer, whose handle on Skype is the same as on Iwaku.​

Directory




-AceSorcerer(Iwaku/Skype) = Leo-713​
About the
UNSC Stormbreaker
and Her Crew
About the Stormbreaker




The Stormbreaker's Design




The

UNSC Stormbreaker

is the seventh and utmost recent addition to the UNSC's fleet of

Infinity-

class warships. As such, it is an ideal flagship and long-term exploration vessel as the ship itself is self-sustaining in terms of energy as well as food. The ship has a regular crew of roughly 17,200 personnel that can be divided as follows:

-9,000 naval personnel (including Spartans)

-6,000 marines

-1,700 intelligence personnel

-500 civilian/paramilitary personnel.

Otherwise, the

Stormbreaker

can safely accommodate roughly 30,000 people including personnel for various rescue missions and troop transport, though the

Stormbreaker

is not designed for this purpose.

Regardless, the other specifcations, except the massive amount of weaponry, is as follows:

-Length: 5,694.2 meters

-Width: 833.3 meters

-Height: 1,041.2 meters

-Hull Thickness: 490 centimeters of Titanium-A3

View attachment 79194

​

The Stormbreaker's Mission




The Stormbreaker's primary mission lies with peacekeeping within and exploration beyond the Outer Colonies into uncharted areas. However, with various seemingly unrelated attacks in the Outer Colonies, the Stormbreaker and her crew, especially its Spartan-V platoon, has been asked to investigate and, if necessary, launch an offensive to subdue any major threats.​

Major Areas of the Ship




-Bridge
-Galleys
-Nuclear Engine Reactors
-Admiral's Quarter's/Office
-Spartan Platoon Barracks
-Holodeck
-Hangars
-Medical Ward
-Cryogenics Bay​




UNSC Navy Rates (Enlisted)




A brief explanation of rates: rates are the combination of a rank and job and are used by the Navy exclusively. An example would be that a navigator with a base rank of Petty Officer Second Class would have the rate of "Navigator Second Class." For Spartans, the rate rule only applied for E-1 through E-3 ranks, as Spartan petty officers are referred to by rank and not rate.

View attachment 79328

​




UNSC Navy Rates (Officer)




A quick note: officers do not have rates listed in the way that enlisted personnel do. Instead, all officers are addressed by rank. Warrant officers, however, as differentiated from regular officers by being treated primarily as enlisted personnel, but are specialist and trainers in their specialization. The exception to this unspoken rule is combat medical personnel, who are regarded as officers.

View attachment 81344 View attachment 79329

​

UNSC Marine Ranks (Enlisted)




UNSC Marine Ranks (Officer)




Notable Officers on the Stormbreaker




-Rear Admiral Upper Half Derrick Thompson, Captain of the Stormbreaker
-Lieutenant Commander Nicodemus-666, Spartan Adjutant
-Ensign Leo-713, Sigil Platoon Commander​
Regarding the SPARTAN-Vs
Mjolnir Mark VI Armor and the MSP


View attachment 79259

The Mjolnir Mark VI Power Armor is the utmost advanced of its kind. Capable of housing a top-of-the-line AI that will work with the wearer through the same neural link the armor uses. Increasing the wearer's abilities even further than before, the armor's nanomachines can heal the wearer's injuries and repair the armor itself in most cases. The armor itself also has a replenishing shield that helps prevent damage from enemy attacks.

The Microstorage Supply Pack (MSP for short) is a recent invention meant to aid in storage and reduce strain on soldiers. So far it has only been integrated into a variation of the Mark VI armor known colloquially as the "Mark VI-B," which has been issued to all combat-active Spartans. The MSP allows for Spartans to store their two primary weapons and additional supplies. Magnum, energy weapons, and grenades still remain on the armor's exterior, however. It takes the appearance of a small, grey orb on back of the Mjolnir armor where the sheath for a combat knife rests on the small of the back. Items are brought out and sent back in using the neural interface in the Mark VI-B armor, but the weapons and items that can be used with the MSP are special variations of the standard items. This is due to the fact that, in order to store the items, they are converted to data and inserted into the MSP. The MSP also carries some spare ammunition.


Armor Ablities


Each suit of Mjolnir armor can accept a special perk known as an Armor Ability. For this RP, all Armor Abilities form Halo 4 are fair game, though some Abilities will be modified for RP purposes. Use the link below to read through applicable Abilities and choose one for you character.

Armor Ability


Spartan-V Abilities



Part of the Spartan-V program involves activating psychokinetic powers in Spartan-V candidates by stimulation certain cortexes in the brain and activating a few latent genes and alleles. These abilities, which are used at the cost of proportional physical energy, include but are not limited to:

-Telepathy
-Telekinesis
-Telepathy Shielding (preventing a mind from being read via telepathy)
-Psychokinetic Shielding (creating a physical wall that can cover about three people)




Spartan Weapons Loadout and Combat Roles


Spartans, due to the MSP, can now have varying loadouts depending on their combat role. The basic layout is as follows:

-Assault Rifle
-A Second "Primary" Weapon
-Magnum
-Combat Knife
-Energy Weapon
-2 Fragmentation Grenades
-2 Plasma Grenades
-An Armor Ability

Combat Role specific rules for layouts are as follows:

Demolitions: The second "primary" weapon is a Shotgun, the energy weapon is an Energy Hammer, and grenades are replaced with various explosives such as C4.

Infantry: The second "primary" weapon cannot be a Sniper Rifle.

Marksman/Sniper: The second "primary" weapon is a Sniper Rifle.

Mechanic: The energy weapon and a set of grenades are replaced with various tools and gadgets, which can be used as melee weapons if necessary.

Medic: The second "primary" weapon and one set of grenades are replaced with various medical tools, supplies, and medicines.

Tactical: The energy weapon must be an Energy Sword, while the second "primary" weapon must be a Battle Rifle or Submachine Gun.


Last edited by a moderator: