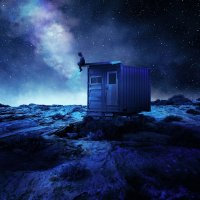 Preferred Character Gender

Male
Genres

Fantasy, Horror, Sci-Fi, Modern, History; just about anything, really. Though, I am not too big on Romance.
Re: Guardians of Time (Plot, App, OOC)
​
Name*:
Arden
Name Translation*:
Thrilled and Excited
​
​

Nickname:
none of yet.
Gender*:
Male


Appearance:
On the right
Personality:
Probably one of the more relaxed ones of the group, Arden stays sort of at the end of the line, more of a backgrounder. Yet, he is quite wise, and, and as his name suggests, he gets very thrilled when something new comes up. He loves adventure and will along the way pick up knowledgeable things that the others will most likely pass up.

Mutations: http://fc04.deviantart.net/fs70/f/2010/008/a/1/Mechanical_Arm_Complete_1_by_SystematicChaosInc.jpg
(his right arm)
Powers:
with his mechanical arm, Arden is able to pick locks rather easily, build up things, like models/weapons (only if needed), and the like, very quickly - But, there is something else. His mechanical arm is very, very strong. It is able to pick things up that is merely, and seems almost, impossible. It can be used as a weapon in itself, seeing as the "fingers" are sharper than knives, and it can also be used for slight magic. Inside the arm, oils and greases, mixed in with gasoline and other chemicals, fire is conjured up whenever he pleases. It is almost as if Aden can control the arm with his mind, which...is almost true, in a sense.
Weaknesses*:
The mechanical arm can get jammed up at times, and so Arden absolutely has to keep an oiling can with him. He also has not yet to master all the tricks to it, so some may back fire. And speaking of fire, the fire that can be conjured may sometimes go out of control, and will have to be handled quickly.
Weapons:
Mechanical Arm and a simple pocket knife he keeps, well...in his pocket.
Other:
Will be revealed as the RP goes on.



(Hope this is alright! )