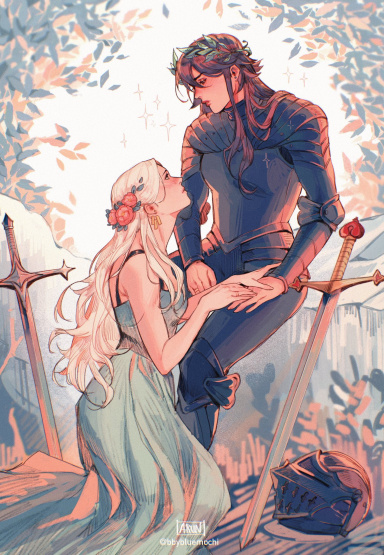 Just some gal who's a necromancer
Original poster
FOLKLORE MEMBER
Genres

Fantasy Romance, Scifi
Many of us have felt it.
That feeling as though something...
Or rather Someone
Is watching over us.
Making sure we are safe...
We are alive...
But most importantly...
We are happy...
But they never came for us... That guardian angel we needed so desperately... We never got to finish our goal in life... Some of us might have had our joy ripped away from us. Others may have been barely holding on by a string. And for others... They might have never known happiness at all... I'm not mad. I'm disappointed. Disappointed with how unfairly I was treated. That's why I'm here, I like to think. I'm not some tortured soul left to wander the earth, or some evil spirit seeking revenge... I'm the thing I never had. I'm someone's Guardian Angel... I'm a second chance... A second chance for Happiness...
This is the story of a group of unfortunate teens whose lives were cut short, one way or another. These unfortunate few might have been happy at some point, or perhaps never happy at all, but whatever the reason, no help came when they needed it most. But they remain in this world. Even if we can't see them. They help us in our times of need because they never were helped themselves. They call themselves Guardian Angels.
There won't be too much in the way of plot in this RP. This is about each Guardian Angel and there story. As such the focus is on the characters, and the "Plot" will arise from their backstories and their interaction with the other angels, as well as a few of the characters who will not be dead. I'll be taking no more than eight Angels. As for the live characters, I would much prefer to have the people playing angels already act as a live character if they wish too. The angels will be able to interact with a live person and their surroundings, but they can not be seen or heard.
Character Sheet
This is the single most important thing of this RP. As such, I expect characters to be more thoroughly fleshed out. This means you HAVE to have your History written and CAN NOT have it revealed in rp. I will also be making Personality required to be more detailed than a few sentences or bullet points, rather a paragraph or two. So without Further Ado!
Name:
(Include any nicknames)
Age:

(How old were they when they were last alive. If they died in 1818 and they were 15 then they are 15 now)
Years Dead:
(If applicable: How long ago did they die?)
Years as Guardian Angel:
(Not necessarily how long they have been dead. How long they have helped the living?)
Appearance:
(What do they look like? Anime pictures only. Pictures heavily prefered, but well done descriptions easily acceptable.)
History:
(The life/unlife of your character. If angel be sure to include the cause of death and what led up to it occurring, as well as motivation to protect. Required three paragraphs minimum.)
Personality:
(How your character acts and, why they act that way. long 6 sentence minimum.)
Relationship Status:
(Crushes, etc. it is not required to state one, and if you would like to keep this one secret, you may, but be sure to update once that changes. As for being in a relationship, if it is with another player (Which it should be) make sure the other player is in agreement.
)
That's about it. The character creation process might take a while, so I will be allowing people to reserve spots. And you may turn in an unfinished CS so long as your history is fully completed and you have at least a small tidbit on personality. But be sure to finish later. I will be enforcing that. I am a little busy today, so my character will not be up until later today, most likely.
​