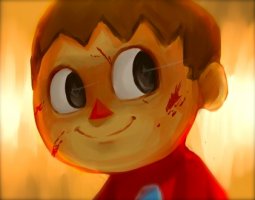 Hi-def
Original poster
LURKER MEMBER
FOLKLORE MEMBER
Preferred Character Gender

Male
Genres

Fantasy, Horror and Sci-fi. I'll try basically anything though. I also love strange and unusual RP genre concepts. Different is good!
Group

VS

oneXone

Role-play

Which do you like better, and more importantly, why?
I have noticed, recently, that most people are into one on one Roleplays over group games. It is nothing new that people like the fast pace and intimate setting of private games, but I was wondering if there is something more to it than that?
Maybe some of the members here that play only oneXones can answer my question.
My personal preference is Group games, always have been. I like the idea of many people all working together to make an awesome story. The collaborative effort of brain power! I feel like the story is much richer when 5 or 6 people are contributing to it. Not to be misunderstood, I LOVE my private games and it seems I always have at least one oneXone going at any given time (Right now I have 5 > <), but my love for RP lies within the group role plays.
What say you?
​