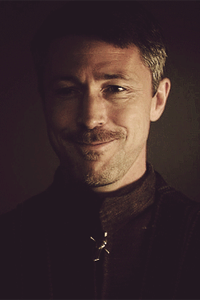 Magnificent Bastard
Original poster
DONATING MEMBER
Roleplay Invitations

Not Taking RP Invites at this Time
Posting Speed

One Post a Week, Slow As Molasses
Writing Levels

Adept, Advanced, Prestige, Douche, Adaptable
Genders You Prefer Playing

Male, Female
Playing Style- Passive or Aggressive

Usually aggressive, but can switch to passive if it makes sense for the character/scene.
Favorite Genres

Fantasy is my #1; I will give almost anything a chance if it has strong fantasy elements. Post apocalyptic, superhero, alternate history, science fantasy, some supernatural, romance, and a few fandoms (especially Game of Thrones) are also likely to catch my eye.
Genre You DON'T Like

Horror, western, pure slice of life.

As the horrifying state of absolute nothingness wrapped around
Oriphiel
, she momentarily felt she'd made a terrible mistake. It was impossible to tell how long the lack of external sensation lasted, and her own mind contradicted itself by being certain it was both a span of dozens of years and just a few seconds. Her relief when sensation returned was short lived, because it came in the form of an immense pressure bearing down on her from all sides. Amorphous shapes of indeterminate color flashed by, and she could not be sure if she was hurtling past them at a tremendous speed of it she was locked in place and those unknown things were rocketing by her instead. When she tried to move her arms she found that they wouldn't respond. Nor would her head, for that matter. Or her eyes. As best she could tell, she was frozen like she'd been made into a statue, but part of her suspected that it might be a more disturbing phenomenon entirely: perhaps she'd been ripped from her body entirely and had been sent formless to become a restless and wandering spirit in the midlands for having the temerity to demand the Gatekeeper do her bidding.
And suddenly, before she had time to come to any conclusion on her situation, Oriphiel's senses were assaulted. Where before she'd been engulfed by nothingness, this time it felt like everything hit her at once. Light seared painfully into her eyes, a breeze along her skin felt like clawing fingers, and she struggled to maintain her balance on legs that felt like jelly. She stabbed the blunt end of her spear into the ground to give herself some support as she stood there squinting at her surroundings, and she was grateful to find that she was indeed standing on something soft enough for the silver metal to sink into. The light slowly grew more tolerable, and the unsteadiness in her legs, an oddity that sounded like what some human souls she'd conversed with said about moving between aquatic vehicles and dry land, faded away more slowly still. Oriphiel despised that temporary feeling of being defenseless, but there was nothing to be done but wait for it to pass. Whatever the Gatekeeper had done, it certainly had not been a pleasant method of transportation.
When her vision cleared enough to take a look around, she was less than pleased by what she found. There was no shambling, soul-devouring beast in sight. There was not much of anything, truly. Everything looked sort of blandly grey, rolling hills of grey with grey bits of plant life that looked crooked and wilted enough to possibly be dead, a flatly grey sky, and flakes of what might have been ash falling from the sky every now and then. Whatever Oriphiel was standing on appeared to be a thick layer of whatever was drifting lazily from the sky, and with her spear sunk a couple inches into it with more soft material underneath there was no telling how deep it went. There was also no telling if she had been thrown into a completely lifeless realm, seeing as this was almost exactly what she had imagined would be left behind by some monstrous devouring creature, or if this place was just naturally lacking in color.
No answers were forthcoming, so Oriphiel shoved the questions and uncertainty away and turned in a slow circle, mostly just to give herself something to do to test her legs that wouldn't result in falling over if her legs were still too unsteady to walk properly. It was all the same bland landscape all around, with nary a hint of monsters to be found. That was damned irritating, but there was nothing to be done about it until she felt steady enough to walk or fly and investigate the place. While she waited for her body to recover from the unpleasant journey, she settled on standing in place and glaring at the horizon, hoping to catch at least a glimmer of movement to let her know she wasn't entirely alone in this lifeless wasteland.