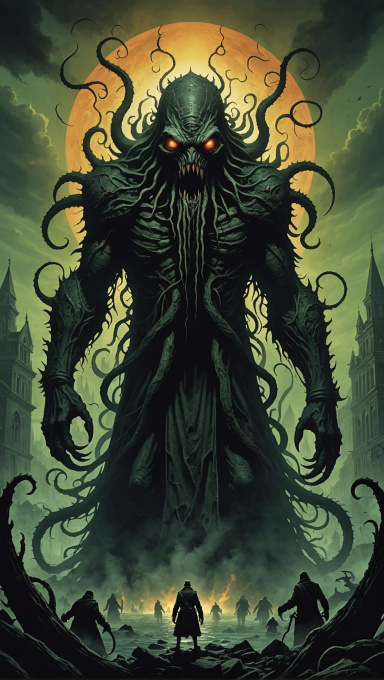 Waiting for Wit
Original poster
SECURITY DEPARTMENT
FOLKLORE MEMBER
Invitation Status

Looking for partners
Posting Speed

1-3 posts per day
Multiple posts per week
One post per week
Slow As Molasses
Online Availability

On fairly regularly, every day. I'll notice a PM almost immediately. Replies come randomly.
Writing Levels

Adept
Advanced
Preferred Character Gender

Primarily Prefer Male
No Preferences
Genres

High fantasy is my personal favorite, followed closely by modern fantasy and post-apocalyptic, but I can happily play in any genre if the plot is good enough.
Lin Jingyi had always considered himself like the breeze. Gentle and unaffected, he had drifted through life with grace and contentment. He had never been one to burn with the passion of ambition, to desperately claim ownership over every opportunity that passed in front of him.

And his mentality had served him well. It had allowed him to slowly work his way through building his foundation, setting a solid base for his future cultivation when some of his peers had raced ahead and inadvertently sabotaged their own future. It had given him an insight into the Dao of the Breeze which enabled him to transform his Golden Core into a Nascent Soul that took the image of a ribbon.

At that point he'd naturally been accepted into the ranks of Jun Ming Temple, one of the 10 Righteous Sects, and became an outer elder of the Medicine Hall.

And he'd thought that was the way he would spend the rest of his life, spending his days teaching children about alchemy, his nights in silent contemplation of the heavens, until the day his lifespan finally ran out and he would pass away in peaceful slumber.

Lin Jingyi ran through the forest, his heart pounding, ragged breaths seeming to tear at the back of his throat. A branch caught a handful of his long, black hair, but he didn't slow down to untangle it, only wincing faintly as several strands were ripped out and left hanging in the tree, fluttering solemnly behind his back.

His yellow robes, once immaculate, trimmed with green and carefully embroidered with the symbol of Jun Ming Temple, were now tattered and filthy. But he didn't have time to care about the way the mud felt on his skin, didn't have time to care about anything.

He had escaped from Jun Ming by pure luck, the disturbance he caused large enough that it was impossible for the Temple to send anyone after him. Otherwise, how was it possible that one of the 10 great Righteous Sects would fail to catch a simple mortal?

Lin Jingyi grimaced in pain, but didn't slow his steps. It would only be a few more minutes until they were after him. Before then he had to… he had to…

If some half-immortal who studied the Dao of Time showed up before him now, giving him enough time to slow down, to breathe, and then asked him why he was running, Lin Jingyi wouldn't be able to give an answer. After all, there was no way he could escape. He was now a man wanted by one of the most powerful sects in the continent. They'd catch up to him, and if they didn't kill him on the spot, it would only be because they wanted to take him back to the sect and torture him for information.

Running was pointless, and the Lin Jingyi of the past was never someone who would rebel against the inevitable.

And yet he ran, even though the hard ground had already worn through his slippers and was beginning to rub his feet raw, even though he could feel bile crawling up his throat as he pushed himself to run just a little bit faster.

The dense canopy of trees abruptly parted, revealing a narrow, two-track dirt road. The grass grew tall in the gap between where carriage wheels had packed the soil into dirt. Jingyi didn't slow to look before he darted out into the road, only for his eyes to widen at the sudden sound of a horse's whinny. His footsteps turned before he even quite knew what he was hoping to accomplish.

The wagon was relatively simple merchant fare, but he couldn't really pause to take it in, or observe anything about the dark haired woman who was driving it. Instead, he made a beeline for the back of the wagon, before hopping into it, tucking himself into one corner. Knees curled to his chest, head bowed, he squeezed his eyes shut.

"I'm not here."