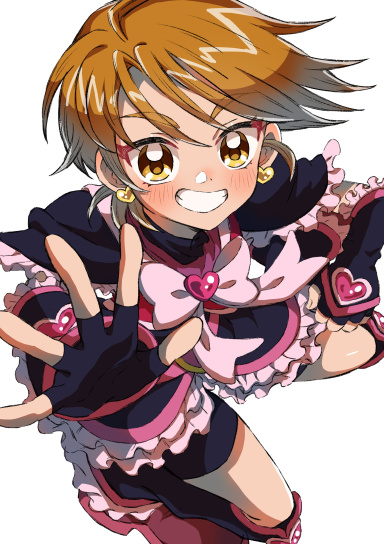 Ancient Iwaku Scum from 2006.
Original poster
MYTHICAL MEMBER
Posting Speed

Slow As Molasses
Online Availability

NEVER
Writing Levels

Adept
Douche
Preferred Character Gender

Primarily Prefer Female
Genres

Surrealism, Surreal Horror (Think Tim Burton), Steampunk, Sci-Fi Fantasy, Spaghetti Westerns, Mercenaries, Dieselpunk, Cyberpunk, Historical fantasies
It was young Shinobu Manami's first week at Chikushi High. She had come to expect to moving to new places since that was the nature of her father's work. So far it had been a rather odd week for her. Many students seemed to be getting sick for no apparent reason.

A teacher down over in Homeroom 101 was writing attendance on the chalk board when a young woman fell out of her desk.

"Tanaka Cho, stop fooling around." The teacher said walking over towards the unconscious student.

However, soon more and more students were falling over. Manami looked around in shook at the events unfolding before her. She then felt her arm go numb. She tried shaking it. Nothing worked. Nanami then shook her head, it had gotten all dizzy. Closing her eyes, she fell into an easy sleep...

"Gahahrahrhahahaha."

"Huh?" Manami said as she woke up.

She looked around, no one else was in the room besides for her.

"Gahahrahrhahahaha."

There the weird noise was again. She was nervous now. Was this this some kind of twisted joke? Manami then ran over towards the window to see where everyone else was...Her next sight was like something out of a horror film.



"Gahahrahrhahahaha."

Manami was about to scream, when she felt her mouth get covered by a hand wearing a soft black leather glove.

"Quiet. You're going to attract the attention of the Ul-dah. And trust me, that son of a bitch is always hungry."