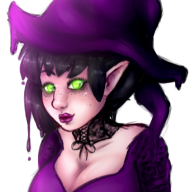 Mom-de-Plume
Original poster
SITE SUPPORT
DONATING MEMBER
Invitation Status

Looking for partners
Posting Speed

Multiple posts per day
1-3 posts per day
One post per day
Multiple posts per week
1-3 posts per week
One post per week
Writing Levels

Adept
Advanced
Prestige
Preferred Character Gender

Male
Female
Primarily Prefer Female
No Preferences
Genres

I'm open to a wide range of genres. Obscenely wide. It's harder for me to list all I do like than all I don't like. My absolute favorite is mixed and multiverse, but I'm not limited to those.

• Mixed Genre
• Multiverse
• High Fantasy
• Hard Fantasy
• Low Fantasy
• OP Fantasy
• Science Fantasy
• Modern Fantasy
• Soft Scifi
• Science Fantasy
• Low Scifi
• OP Science Fantasy
• Modern Realistic (Strict)
• Modern Realistic (Loose)
• Urban Fantasy
• Alternate History (Fantasy Preference)
• Post-Apocalyptic Mixed
• Post-Apocalyptic Fantasy
• Post-Apocalyptic Scifi
• Post-Apocalyptic Modern
• Dystopia
• Displacement
• Military
• Dying Earth
• Supernatural
• Drama
• Mystery
• Horror
• Religious
• LBGT
• Crime/Detective
• Parody
• Comedy
• Tragedy
• Romance (Must Include Others)
• Erotic (Must Include Others)
Kinny laughed and, getting a quick grasp, he lunged back and poked at his side before he darted away. "Tag! You're it!" he called, forgetting for a moment the language barrier.
Jade watched Éjjel, then began to mimic him slowly. This felt more right than she'd felt in ages, and she snapped her arms down suddenly, shooting herself up with a pleased chirp before she slowed by spreading her arms and pushing her legs forward, spread open before she spun, pulled her limbs to herself, then dove, caught herself above the ground by spreading her limbs, then grinned wide at Éjjel.
"I have not flown this well ever before!" she exclaimed.
⋯﴾⛧﴿⋯​
He heard the shift in her breathing and looked back. His heavy breathing was hard to miss.
"Keep your wits ready," he managed to tell her clumsily in her native language. His eyes lacked focus, and his defensive posture swayed. "You should stay... behind me."
He wasn't doing well. He wasn't doing well, and like this he couldn't protect the scared woman.
Instinct said to break out, get her free, and then keep her hidden from her own people. Reality said that he could scarcely hold himself up.