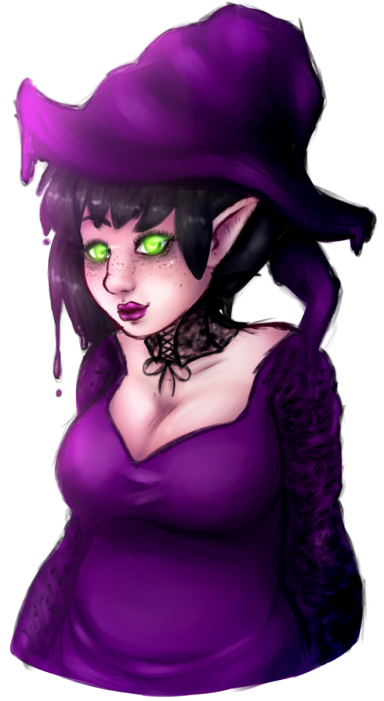 Mom-de-Plume
Original poster
SITE SUPPORT
DONATING MEMBER
Roleplay Invitations

One on One Roleplays
Posting Speed

Several Posts a Day, A Few Posts A Day, One Post a Day, A Few Posts a Week, One Post a Week
My Usual Online Time

11PM to 2AM EST, plus or minus a few hours in either direction.
Writing Levels

Adept, Advanced, Prestige
Genders You Prefer Playing

Male, Female, Androgynous, Primarily Prefer Female
Playing Style- Passive or Aggressive

Combination.

My strengths lie more in the direction of emotions and short-term ideas, where my ability to plan out long-term plots is weak. I do best with a partner who helps me cover that weakness.
Favorite Genres

I'm open to a wide range of genres. Obscenely wide. It's harder for me to list all I do like than all I don't like. My absolute favorite is mixed and multiverse, but I'm not limited to those.

• Mixed Genre
• Multiverse
• High Fantasy
• Hard Fantasy
• Low Fantasy
• OP Fantasy
• Science Fantasy
• Modern Fantasy
• Soft Scifi
• Science Fantasy
• Low Scifi
• OP Science Fantasy
• Modern Realistic (Strict)
• Modern Realistic (Loose)
• Urban Fantasy
• Alternate History (Fantasy Preference)
• Post-Apocalyptic Mixed
• Post-Apocalyptic Fantasy
• Post-Apocalyptic Scifi
• Post-Apocalyptic Modern
• Dystopia
• Displacement
• Military
• Dying Earth
• Supernatural
• Drama
• Mystery
• Horror
• Religious
• LBGT
• Crime/Detective
• Parody
• Comedy
• Tragedy
• Romance (Must Include Others)
• Erotic (Must Include Others)
Genre You DON'T Like

The list is short. because it's hard to find genres I don't enjoy.

• Yaoi/Yuri (Gay/Lesbian is fine!)
• Furry
• Fandom
• Historic Non-Fantasy
Blood sample. Jade's expression remained neutral, but Kindall's grip on his tiny aunt tightened as he smelled her apprehension and felt the subtle tension in her body. Still, he merely smiled and nodded, events of the previous moments with Kámír already forgotten.
Sure, he doubted Kámír could do anything to hurt a Hunter, but his aunt was a different story, and she was the one who would need protection, rather than him... Though the needles would be more problematic than an attack.
"That sounds reasonable. We are ready," Jade's voice lacked fear as she spoke in English, and she offered a small smile that displayed none of the uncertainty that Kinny smelled.
He really, really wished that any comment he made wouldn't be understood by his aunt, but Kinny couldn't warn them without undermining her in this instance, so instead he whispered to the tiny woman directly. "Auntie, you should warn them about how you are with needles."
"I can handle it, I am certain."
"
Auntie,
" he pleaded, but a sharp glance silenced him, and he stood up straight with a heavy sigh, then adopted his usual smile. "Yeah, I guess we're ready," he agreed at a more audible volume.
~*~​
Those brushes that seemed to mean little to Ári affected Warwick, though he'd never admit it aloud. They served created and built a sense of comradeship in him that led him to a sense of security that banished his usual reservations and stress, and as they finished and she vocalized her challenge, he grinned at her.
"Alright," he accepted, then rolled his shoulders and bent at his knees. He gripped the bar, then closed his eyes to imagine in his mind how dead lifters in videos did it before he put his bulk into the raise.
Too much!
The weight nearly ripped out from his grip as the force of his lift tried to send it flying.
With an animalistic yelp, the rod flew out from his fingers. "Shit!" His eyes widened, and he stared up at the rod. With a wince, it clanged against the ceiling before it headed back down. He held his arms out and caught it in the crook of his elbows with a loud SNAP, but instead of howling in pain or collapsing, he just stood there, shocked as he stared at his strangely-bent arms as the rod fell to the floor. "I think I put too much muscle into that..."
For a few moments, he gawked, then sighed. "Not enough calcium in my diet or something." With a mumble, he slipped his jacket off and shook his arms a bit before he looked toward Ári. "This... is gonna look weird. You might wanna turn away. Trust me, though, I'm alright."
As if it was punctuation to his words, his arms cracked loudly, and then jerked into proper alignment.
Warwick bit his lip and hissed through his teeth, then bent his arms a few times to test them. "Ow..."