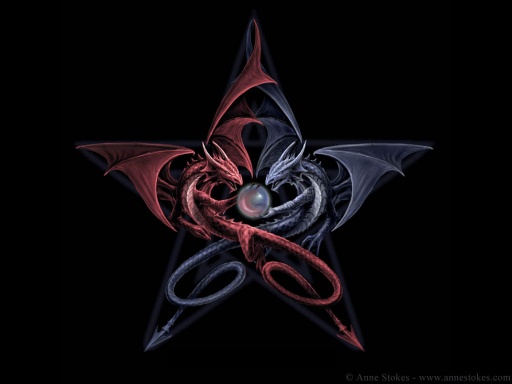 Roleplay Invitations

Group Roleplays, One on One Roleplays, Chat Roleplays, Private Convo Roleplays
Posting Speed

Speed of Light, Several Posts a Day, A Few Posts A Day, One Post a Day, A Few Posts a Week, One Post a Week
Writing Levels

Give-No-Fucks, Intermediate, Adept, Advanced, Adaptable
Genders You Prefer Playing

Male, Female, Primarily Prefer Male
Playing Style- Passive or Aggressive

A little bit of both. Depends on my partner and the plot, but also my role within the plot.
Favorite Genres

Horror, Romance, Fantasy, Smut, YAOI, Slice of Life, Modern Fantasy,
Genre You DON'T Like

Scifi, zombies or pirates
Okay. This rp will be based on an rp I have participated in before, and later have rebooted myself (with permission of the original GM) but this time I am gonna do it a little bit different. Different also from how I usually set up roleplays, so it may take a bit more time than usual for me to get things ready. Everyone will be welcome in this rp, whether you wanna be part of it long term or short term, I only ask that if you have a key role or character in this roleplay to not just vanish on me. Furthermore you can make your character and role as big or small as you wish. That being send, we go onto to the fun part... The actual roleplay...

For years there has a social study been going on on several schools. The nowadays students don't know any better than in their last year -graduation year- their whole status and life will depend on whatever card they find. Our characters have been together for the past five years of their school carreers. Some of them have been come friends, some of them have become enemies, some of them are lovers, and others are haters. Still they all made it together to their last year and now is there time to rule the school, figurative speaking of course...

Now what is so special about this last year? Apart from the fact that they, you know, graduate. As mentioned before their whole status and life will depend on cards. What kind of cards, you may ask? Well normal playing cards. This graduation year will be the 'Spades' and who ever finds the King of Spades, they will be king of the year. The whole year. They are allowed to make rules, bend rules, change grades, they hold the absolute power... However fair warning, not all Kings have lasted a whole year. Since if you have a King, there has to be a court, nobility and of course people. Court will be the Queen and Jacks, nobility will be the two of spades to the ten of spades. And the people... that are the cardless. But be careful, a revolution can be easily started... and a throne can be overthrown...

So what will this year of Spades bring? Well, that is part of the social study. How will people react to having sudden powers based on nothing but luck? Are the relationships of these students strong enough to withstand whatever the cards will bring them? That we will see...


The roleplay will mostly revolve around school life, but it will involve more than boring classes and lunchbreaks. Just like on a real school there will be fieldtrips, Christmas Balls, Science fairs and art week. All of it leading up to eventually the Finals and hopefully graduation. And then spring break of course. To keep the roleplay alive, there shall be skips in the timeline to different months and events of the school year. I will make sure to communicate this very well with you on the discord.

I wish to add some more challenge to this roleplay by making it a dutch school and thus mostly take place in the Netherlands. This simply for the reason that I am from the Netherlands so I understand the dutch schoolsystem better than the American system. However this does not mean you have to know all the ins and outs of the dutch schooling. I will explain whatever you will need to know (see the background tab) and you can always ask me if things are still left unclear.

The students have no idea that the card system is part of a social study. It is a study that started in 2010 and will last until 2020. It has been in place when our students started in their first year. However they may have older sisters or brothers who remember that there had not been a card system or the first year of the card system.

Our characters will all be in their graduation year. That means they will be 17 or 18 years old in their graduation year. Some may be 19 or 20 if they had to redo one or two years, and some may be 16 if they have skipped a year. Redoing a year is not as uncommon as skipping a year. (either way always discuss with me on beforehand). Furthermore our characters will all be in their last year of VWO (Voorbereidend wetenschappelijk onderwijs aka pre-university education), therefor most of them will be smart and have the ambition to go to university. Still I have heard things like 'a minute is 100 seconds right?' and 'but miles and kilometers are the same..' and other things like that during my education. With other words, they are not gifted. Just a bit smarter than your average joe maybe and good at studying. Depending on how many people are interested and will join, all characters will be in the same class.

Lastly, I will be making a better setting once this rp starts. I will add in different places so you guys can get a bit of a feel of where your characters can be. Things like the little park across the school, the cafeteria of the school, the little snackbar and bakery they go for lunch. I am open for input on these things as well. Later on.


So, since this roleplay will take place in the Netherlands, I will give you a bit of very quick guide on the Dutch Schoolsystem and school experience. This includes all that I think you need to know to get a bit of insight to get a realistic image of how Dutch school life is. If you want to know more, or things are unclear, feel free to ask me, okay?

Let's start of by more general things. The minimum age for purchasing alcohol and cigarets is 18 years in the Netherlands. Yes, drugs such as marihuana and hash can also be purchased if you are above 18. However it is only legal to use drugs in a private setting. Still that doesn't stop people from smoking marihuana in parks or when they walk through the streets either. However if the cops bust you, you will get fined. The legal amount of marihuana to carry on you is 5 gram. If you carry more it will be confiscated and you will be fined. If you get repeatedly fined, or are really out of it, or carry more than 15 gram on you, you will be taken to the policestation which may end up in court hearing and even jail time.

Okay further to driving. It is most common to get your driverlessons when you are 17/18. You are allowed to drive on you own when you are 18 years or older. Under 18 years, you will need a person next to you in the car with a minimum of five years drivers experience and a certificate. Still it is highly unlikely for students to have their own car, or be allowed to use their parents car. Most people go to school by bike or by bus and it is highly unlikely to come by car. (even in college and uni this is uncommon until your last years). Depending on where you life the average student has a 20-40 minute commute by bike to school (I believe, not based on real facts, only my experience).

So school stuff. One class hour is 50 minutes. First hour starts at 8.30 till 9.20 and so on. You will have small break and a big break. The small break is late morning, the big break is mostly meant for lunch. Lunch can be brought from home or purchased at the school cafeteria (or if the students chose to they can go to the snackbar or bakery which are just a 5 minute walk away from school).


[table][tr][td]First hour[/td][td]8.30-9.20[/td][/tr][tr][td]Second hour[/td][td]9.20 - 10.10[/td][/tr][tr][td]Third hour[/td][td]10.10 - 11.00[/td][/tr][tr][td]Small break[/td][td]11.00-11.20[/td][/tr][tr][td]Fourth hour[/td][td]11.20-12.10[/td][/tr][tr][td]Fifth hour[/td][td]12.10-13.00[/td][/tr][tr][td]Big break[/td][td]13.00-13.25[/td][/tr][tr][td]Sixth hour[/td][td]13.25-14.15[/td][/tr][tr][td]Seventh hour[/td][td]14.15-15.05[/td][/tr][tr][td]Eight hour[/td][td]15.05-15.55[/td][/tr][/table]


Last but not least schoolsubjects. At the end of the third year, students are required to chose a profile that fits them. There are four preset profiles a student can chose from; Culture and Society (CS), Culture and Economics (CE), Science and Health (SH) and Science and Engineering (SE). With this the students choses its mandatory subjects on top of the base subjects. Apart from this they are also required to chose two voluntary subjects that can be almost anything. I will make a class time table for this roleplay later on.
[table][tr][td][B][I]Base[/I][/B][/td][td][B][I]Culture and Society[/I][/B][/td[td][B][I]Culture and Economics[/I][/B][/td][td][B][I]Science and Health[/I][/B][/td][td][B][I]Science and Engineering[/I][/B][/td][td][B][I]Voluntary[/I][/B][/td][/td][/tr][td][tr][td]Dutch [/td][td]Geography[/td][td]Geography[/td][td]Physics[/td][td]Physics[/td][td]Music[/td][/tr][tr][td]English [/td][td]History[/td][td]History[/td][td]Science[/td][td]Science[/td][td]Art[/td][/tr][tr][td]Mathematics[/td][td]Math C[/td][td]Economics[/td][td]Biology[/td][td]Math B or D[/td][td]Sport Extra[/td][/tr][tr][td]Sports[/td][td]French[/td][td]Math A or C[/td][td]Math A or B[/td][td][/td][td]Computer Science[/td][/tr][tr][td][/td][td]German [/td][td]French [/td][td][/td][td][/td][td]Spanish[/td][/tr][tr][td][/td][td][/td][td]German [/td][td][/td][td][/td][td]Chinese[/td][/tr][tr][td][/td][td][/td][td][/td][td][/td][td][/td][td]Social Sciences[/td][/tr][tr][td][/td][td][/td][td][/td][td][/td][td][/td][td]Etc. (discuss with me)[/td][/tr][/td][/table]

NOTE: Mathematics are a base subject, students are free to chose their level of math in some profiles. Students can also chose a higher mathlevel than usual, however that is very uncommon. Math levels are weird because of an old/previous system used.

[I]Math A[/I]
Focuses on applied sciences, probability theory and statistics. Suitable for those who want to study economics or biomedical science.

[I]Math B[/I]
Focuses on analysis, geometry, algebra, formulas and equations and mathematical reasoning. Suitable for students who want to follow up with physic or science studies.

[I]Math C[/I]
Focuses on basic math mostly. It is the easiest form of maths. It is ment for students who want to do a social, cultural or liguisitc study.

[I]Math D[/I]
Focuses on algebra, formulas and mathematical reasoning. It goes further than Math B and is suitable for a engineering or scientific study.
[/td]

As mentioned several times now, our characters will be graduates of the pre-university eductions. That means most characters will be 17 or 18 years old. Most of them will become 18 during the school year. Exceptions are possible, but you will need to discuss them with me. If not, I will not accept them. No matter how good your argument is. You ask on beforehand if you can make an older or younger character.

This will be a modern realistic roleplay. While I do like a lot of variation to the characters, I do wish them to be realistic. That doesn't mean I won't allow characters with a problematic background, or some other things that are out of the ordinary. But please discuss this with me on beforehand. This is a normal school and the highest level of secondary education, so I don't want fifteen characters with all OCD so sever they can not function normally.

Transfer students are allowed. I will allow a maximum of two. Again ask me on beforehand. Or change your character idea. I am most open to help you with ideas to make them work for both of us.

Multiple characters are allowed. Yet you are only allowed to have ONE carded character to give everyone a fair shot.

NPCs are allowed, but please discuss with me on beforehand. In my opinions NPCs will play part in the story and are only to be played by the person who created them, unless that person says differently. People that will only be mentioned (like students talking about their parents, or siblings) are not NPCs in my opinion. I will make NPCs for the teachers (if someone wishes to help or has some great teacher idea feel free to share!). So sorry but your character can only be a student.

Before you ask. No you can not reservate roles as a certain card. I want to use a dice system for this to keep it as random and fair as possible.This means that when you write your characters intro you will roll two die. The result of your roll will be the card your character finds. You can either than decide to keep it, or try again. After your second attempt you can only chose to keep that card or be cardless. For more info see the 'cards' tab.


This year is the year of Spades. One deck of playing cards will be hidden through out the whole school building on the first day. The graduation students are allowed to go search for them. However only the cards with spades will give them any status. Cheating by bringing your own cards is of course not allowed and if found out will immediately result in being cardless. Other than that, everything is allowed unless it is illegal. So yes you can steal someone elses card or try to manipulate them into trading. As soon as you chose a card and want that card to be yours, you go to the deans and show him. From that point on it is official and your card cannot be stolen anymore.

IC-wise this will mean that your first post will be about your character finding a card. I will throw two die for you and the outcome of that will be your card. Then in your next post you can decide if your character puts the card back (declines it) and searches for another card (so a new dice throw) or if they keep it. Once a card is found, the card will stay in that place. So lets say Alice finds a card in the library. Dice role results in the Five of Spades. She decided not to take it and moves on. Then Benny comes into the library and he finds a card. That card will still be the Five of Spades, so there is no need for a dice role.

The dicethrow will be with two 7-faced die.
2 will be Two of Spades
3 will be Three of Spades
4 will be Four of Spades
5 will be Five of Spades
6 will be Six of Spades
7 will be Seven of Spades
8 will be Eight of Spades
9 will be Nine of Spades
10 will be Ten of Spades
11 will be Jack of Spades
12 will be Queen of Spades
13 will be King of Spades
14 will be Ace of Spades
If you get an throw with equal eyes you get to chose the Joker card. There will be two jokers in the game. Once those are chosen, equal eyes mean nothing. I am sorry.

So now, why would you care so much for what card you get? As I said before, your card will determine your status and rank, but some also give you some nice extras.

The People - The cardless
These students will have no special rights at all. They will have to listen to all rules made above them. They will have no say in how things go (theoretically, however being friends with a King might give you some
influence?)

The Nobility - Two to Ten of Spades
They only have one right: Switch of Grades. A noble can chose to switch his grade for anyones ranked below him. However this can only be done once per month. Also the noble who wishes to use this right has to write it down on top of his exam, both that he wants to use this write and with whom he wishes to switch grades.

The Royalty - Jack, Queen and King
These three together make the Royalty. That means they get to decide how someone who breaks the rules shall be punished. Furthermore they each get to make new rules or erase former made rules. The Jack can do this once per month. The Queen is allowed to make a rule every week. The King however can make a rule every day. These rules can be anything, as long as it is not illegal or extremely threathening to ones wellbeing, same goes for the punishments.

The Odd - Ace and Jokers
The Ace may not seem like special card, but it is. Each day they can go specifically against one rule or punishment. Also they can deny their grades being switched. However use this protection, the Ace will have to write it down at the top of his exam. In return, he has no right to switch grades at any given moment. The Joker is perhaps the card the Royalty should fear most. Those with a Joker card can go against whatever rule whenever they want. The rules simpy do not apply to them. Further more they can protect up to three persons each per exam to have their grades switches. Again this protection has to be given at the start of the exam by writing the names down at the top.


1) All iwaku and normal roleplaying rules apply.

2) Characters will be between 17 and 18 years old. Any oddities to them should be discussed with me on beforehand. This goes for age, background, mental and physical wellbeing, status etc.

3) You can not reservate a certain card. Your role with be decided with dice throws.

4) You can hop in and hop out at any time in this rp. However if you hold a key character or Royal card, please be dedicated or otherwise decline your card.

5) You will write in third person past tense. I would like to see at least two / three paragraphs per post.

6) Hot and heavy is not allowed, since really? At school? Take it to PMs or something. Besides this will not be a red starred rp, so be careful you are not breaking any rules!

7) Communicate with me and the other players. This will happen through discord. If you do not wish to be part of the discord you will miss out on a lot of information, so I will most likely not accept you.

8) You can not post anything in the IC, before I have accepted your character.

9) Multiple characters are allowed, but you are not allowed to have more than one card character, until further notice.

10) These characters have been classmates for the past five years. It is likely they have some sort of knowledge and opinion about each other.

11) Any rules may be added if I think that is necessary (or I have simply forgotten them)


Discord > Discord - Free voice and text chat for gamers
Sign up > Here
IC > Still in making
Places > Still in making
NPCs > Still in Making

Joining players:


DarkiusHeavenstein




winnie




Iceydaze


@KC

Please make sure you have read all of it at one point. If you have any questions or concerns, feel free to let me know. If you want to tag anyone feel free to do that as well. I won't be tagging anyone, because I feel lazy after typing this all up.
​
Last edited: