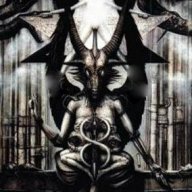 Certified Subdomain
Original poster
LURKER MEMBER
MYTHICAL MEMBER
Posting Speed

Speed of Light
Writing Levels

Douche
Preferred Character Gender

No Preferences
CHAPTER ONE:
PUNCH-UP AT THE SWITCHBLADE SALOON
"Ooph!"

"Ow!"

"Son of a..."

"Uuurgh!"

"Aaagh!"

"Oooph!"


Bill Gracey crashed down the stairs and rolled across the floor of the saloon. The blackjack players glanced at him and the pianist continued playing.

Lying there for a minute, the black-coated swindler picked himself up and stood with his arm on the bar. "Mornin', Sam." A tequila bottle flew from the stairway and past his head.

Sam, the old dark-skinned barman, continued polishing a glass. "The Scowler Boys're lookin' for ya, Bill."

"Me?" Bill said, trying not to sound troubled. He ducked as a vase of flowers flew from the stairway and shattered on the bar. "Now what do them Scowler Boys be wantin' with a decent upstanding fella like me?" A high-heeled shoe bounced down the stairway and struck him in the face. "OW!"

Sam continued polishing the glass, slowly. "They's saying the horse you sold 'em is blind."

Bill tried to smile, rubbing the heel print on his cheek. "Now that just ain't fair. Horse sees plenty well... it just none too good with colours."

"Way I heard it, Bill - that horse is none too good with ANY colours."

Before he could answer, another vase of flowers flew from the stairway, followed by a furious-looking woman with red hair and makeup. Her dress was torn and she had strange marks on her face... like strap-imprints.

"YOU'RE A NO-GOOD DIRTY ROTTEN PIECE O' PIGSHIT, BILL GRACEY!!" the whore yelled, nailing him with another of her shoes. As Bill fell over she started hitting him with a tequila bottle.

The beating lasted a few minutes, then stopped as another customer arrived with a handful of money. The whore smiled and took the man's arm, going back upstairs.

Bill pulled himself up into one of the chairs around the blackjack table. Grinning with a mouthful of blood, he tipped his hat. "Morning, fellas. What're we playin'?"