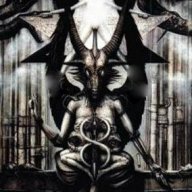 Certified Subdomain
Original poster
LURKER MEMBER
MYTHICAL MEMBER
Posting Speed

Speed of Light
Writing Levels

Douche
Preferred Character Gender

No Preferences
Gracey's Gundogs
The West ain't heard of Bill Gracey. But they soon will.

He's plannin' a big steal, and he's put out the word to every lowlife, outlaw and gunslinger on the Frontier.

The stakes are high but this prize is worth a little crazy. A score like this'll set a man up for life.

Anyhows, old Bill Gracey's got himself holed up in the Switchblade Saloon, and he's waiting to meet the crazy sons-a-bitches who want in on this heist.
​
​
Name/Alias:
Bill Gracey "Hell's Hunter"
Description:
Personality:
A mean control freak with delusions of grandeur. His likes include people respecting him, enemies fearing him and getting slapped by whores.
Why this heist?:
He PLANNED the heist.
Gear of choice:
Two six-shooters (Ebony and Ivory), hunting knife, black stetson and longcoat.
Horse:
A black horse called Merk.
Reputation:
Those (few) who know Bill know him as a slippery son-of-a-bitch who's always got some new scam up his sleeve. He's survived on the Frontier through a mixture of con-tricks, petty theft, womanising and sweet-talk. But now he's stumbled on a piece of information that's gonna make him filthy rich.