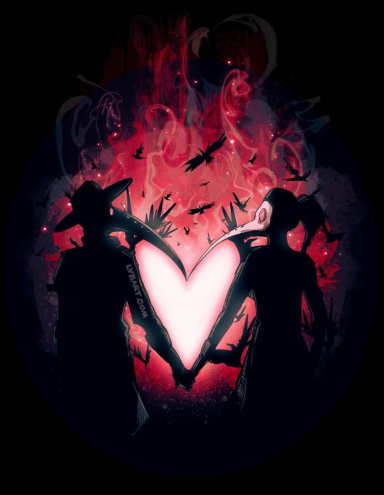 Badass Bitch
Original poster
ROLEPLAY DEPARTMENT
DONATING MEMBER
Roleplay Invitations

Not Taking RP Invites at this Time
Posting Speed

A Few Posts a Week, One Post a Week, Slow As Molasses
My Usual Online Time

Anytime, I have no life.
Writing Levels

Intermediate, Adept, Advanced, Douche, Adaptable
Genders You Prefer Playing

Male, Female, Transgender, Androgynous
Playing Style- Passive or Aggressive

I'm fine with both, but I have hard time with others using my character(s) without my prior consent. If the other player is unsure, I will have more of an aggressive style.
Favorite Genres

Fantasy, romance, slice of life, anti-hero stories, "you're our only hope", fandom non-canons, soft scifi, transhumanism, magical girls, horror, suspense / mystery, monster girls, fractured fairytales
Genre You DON'T Like

Roadtrip style, already-planned-out adventures, rigid GMs.
Here are all the Google fonts available for Iwaku.

Each post will have a certain amount of fonts along with the bare coding that you can just copy-paste. Because a lot of fonts are on the smaller scale, they're all at size 7.

Please be patient while loading this thread, the fonts are making it load very slow!

Feel free to bookmark but please do not post.

NOTE: It's not completed yet, but it should definitely be done soon!


Who can use Google fonts: Donators, intern moderators, staff members. I believe they might also be available through div coding, but don't quote me on that.