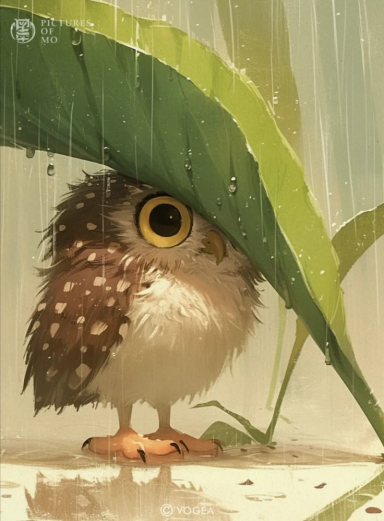 Divine Space Witch Ò◇Ó
Original poster
ADMINISTRATOR
Greetings Minions! ⊙◇⊙ We've survived another update day without things horribly exploding all over the place! (Yet.)
Lemme throw down the
bad news
first.
The Death of Clans
Over the years we've tried all kinds of special addons to give us a neat section where members can create their own groups, whether it be for anime clubs or extended control over their roleplays. Sometimes they turn out okay, but most of the time these scripts are an absolute nightmare to keep organized and moderated. We kept trucking, though, hoping things would turn around but... NO! These days, thankfully, clans are very rarely used. After an audit, we discovered the clans are only being used by a small handful of people and now was probably the best time to close them down without it being too much of a trouble. We've now turned off the creation of new clans.
Clans that currently still exist and are active will get to live out the rest of their life
until the end of the year
. Come 2020 we will be removing this addon from the site! We recommend anyone that has an active clan, use this time to save their data or migrate it to threads.
Unfortunately, there is no way to easily import these threads.
You'll have to copy-paste or do the old fashioned saving the browser page.
For those of you that loved using Clans as a big group roleplay forum, you can participate in the next WARP competition this winter!
Goodbye Gallery, but Hello Character Ad forums!
Also leaving us is the CHARACTER GALLERY. The gallery has admittedly been super cool,
but
the script wasn't designed for being a character database. Every time we have an update, it's messed up our special hacks for it. We've also had some issues with keeping it well moderated, members not quite using it right, and abuse of the system. It was a really good idea, but it just didn't mesh well with Iwaku's needs.
We have turned off new entries to this gallery system and members have
until the end of the year
to save and move their content.
TO REPLACE THE CHARACTER GALLERY WE'VE CREATED SOME SPECIAL AREAS!
If you didn't know, you can post CHARACTER STORAGE THREADS in the Showcasing Forum! These threads do not get archived unless you go inactive. So you don't have to worry about digging them back out or bumping the thread. This is the recommended place to showcase all of your characters.
Alternatively many people use the Coding Lab for character storage, but we don't recommend this.
Our new Character Ads section now allows you to post SINGLE CHARACTER THREADS kind of like want ads, where you can seek partners to play with that specific character, or in some cases get someone else to play the character FOR you. The Character ad sections for Redstar and Bluestar members are located in their respective Connections forums.
Finally, if you hate these alternatives for character storage, we're huge fans of getting blogs like Wordpress to create your own personal character portfolio. They're handy and you can link to them across multiple roleplay sites.
WE ALSO KILLED THE COUNSELING FORUM AND THE BOARD GAMES FORUM, BUT LIKE 4 PEOPLE EVER USED THOUGH SO WE'RE PRETTY SURE NO ONE WILL NOTICE.
TIME FOR THE AWESOME THINGS
Eeeeeey! Not all things about destruction and mayhem! We've been working on some tidying up!
Roleplay Guides and Help in Resources
We've Removed a couple of the Guide/Challenge forums: There is now 1 Roleplay Guide forum and 1 Roleplay Help forum.
Creative content is a blast, but we're hoping to reduce the amount of superfluous work around the site, so staffers can focus on roleplaying itself. You can still do (and even host your own) awesome challenges or contents in the Events forum! (Make sure to check out the rules for Events!)
We're also planning on
promoting top tier quality guides to the Iwaku Resources
, so we can showcase the very best that Iwaku has to offer in a place where it's easy to find! If you currently have an existing guide, we highly recommend that you give it a refresher update. If you've never written a guide before -- give it a shot! You might have something valuable to add that can help fledgling roleplayers do their best.
Collaborative Threads are back! Will we all die now?
Collaborative Threads is a tool where members can have a "co-GM" on a thread that can also edit the thread and the posts in it, just like a thread starter can. Last couple times we turned it on, there were a lot of server errors... but maybe this time is the charm? Give it a shot and let us know if it's working. (And if Iwaku crashes in a hail of fire, please save us from Jared's wrath.)
WARP WILL MAKE IT'S RETURN THIS WINTER!
WARP is the World Building and Roleplay Game Master's Challenge! That's how aspiring GMs can get their very own forums under the Roleplay Realms category. Coooool, yes? If you have an amazing roleplay with tons of worldbuilding, and you really want to create a largescale roleplay
start working on it now
because a headstart is always good. We will be posting the announcement and rules come November.
and.. and... I think that's it? I'm probably forgetting something we updated. MAYBE YOU CAN FIND IT.