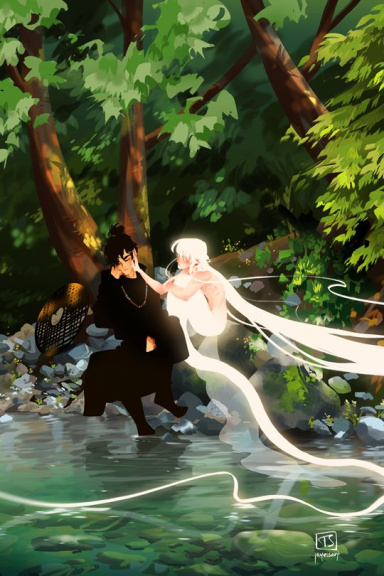 Chaotic Lawful
Original poster
Skeleton rules,
for the obvious wasn't obvious enough apparently
;
Banners are encouraged. Make sure to use anime/illustrations, no realistic pictures, please. Sites like pinterest, tumblr, pixiv, or zerochan aresome examples of good resources where you can find a picture.
Maximum banner sizes are 500*300 px. You can cut and edit them on sites like; ribbet.com, picmonkey.com, or even simply paint with the 'crop' feature.
Follow the skeleton. Make sure that all of the information that I ask for you is given. Order may be changed, but keep it logical.
I will not review characters before they are finished. This so everyone gets fair chances. I'm, however, open for discussion through PM, or other mediums of contact. If you have an idea that you aren't sure about, message me.
---
Skeleton
[The (Animal nickname) + Short, but catchy, introduction of your character. Maximum of one paragraph/eight sentences.]
Name:
Nickname(s):
Gender:
Age:
Personality: [List and describe]
Biography: [Optional]
Residency: [The Sky, Land, or Underground?]
Occupation: [They are most likely involved in the criminal circuit, but what exactly do they do?]
Relationships: [Rivalry, family, etc…]
Other:
---
Disclaimer:
Only sign up applications here. All questions and ooc chatter goes here;
Golden City | IwakuRoleplay.com
Navigation list:
---
A few tips on character writing;
Counsellor Character Creator - Counseling
Meh, I'm too lazy to properly rewrite these advices for you guys. So just click the link and read it all through! This is mostly based on my own opinion and how I like to work, but it works for me, obviously. Hopefully it will teach you guys something and help you along the way as well! c:
January 10, 2016 EDIT:
Putting an emphasis on the following before any more misunderstandings happen.
I don't take reservations. If you want to join, submit a completed character and get accepted. I won't take competitions either. If your animal of choice is already taken by another you will have to either wait until they drop out or think of another role. Simple as that.
Rule number #10. This also counts for characters that aren't accepted yet, or were rejected. Not everyone diligently deletes their character skeleton after applying, unfortunately. However, that doesn't mean that they have any right or tabs on the role that they were aiming for. If someone else happens to apply for the same character and gets accepted before they do, then it is unfortunate for them, but the role will be given away to the one who finished and got accepted first. No exceptions made.
Last edited: