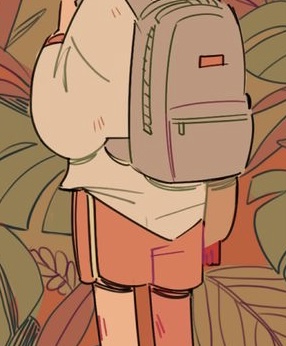 「 𝕗𝕣𝕒𝕘𝕣𝕒𝕟𝕥 𝕗𝕖𝕒𝕣𝕤 」
Original poster
DONATING MEMBER
Roleplay Invitations

One on One Roleplays, Chat Roleplays, Private Convo Roleplays
Posting Speed

Several Posts a Day, A Few Posts A Day, One Post a Day, A Few Posts a Week, One Post a Week, Slow As Molasses
My Usual Online Time

I don't have a set in stone time I'm online since my schedule and school requirements fluctuate so much. You can, however, catch me responding to RPs sometime between Friday and Sunday; PM-chats will be spotty throughout the week.
Writing Levels

Intermediate, Advanced, Adaptable
Genders You Prefer Playing

Male, Female, Transgender, Androgynous, No Preferences
Playing Style- Passive or Aggressive

It's heavily dependent on who I'm writing with and who created the plot.
I tend to lead, in general, towards aggressive.
Favorite Genres

I enjoy sci-fi plots, biblical plots, horror elements, and romance. I do not mind fantasy, magic, or slice-of-life, but I often need additional elements to keep it interesting.
Genre You DON'T Like

I do not like yaoi/yuri tropes or stories, they're just awful. I do not do plots centered around video games (I don't play any, sorry) or anime shows (I watch very few). I am also not a fan of shows or movies in general, especially if they're in the canon universe (taking themes or elements from them is fine, but nothing canon). History is not my strong suit either so I stray from historical plots; the only exception would be if it's centered around the 16th century France.

Accidentally posted this in the wrong section while on mobile, I apologize!
​
Last edited: