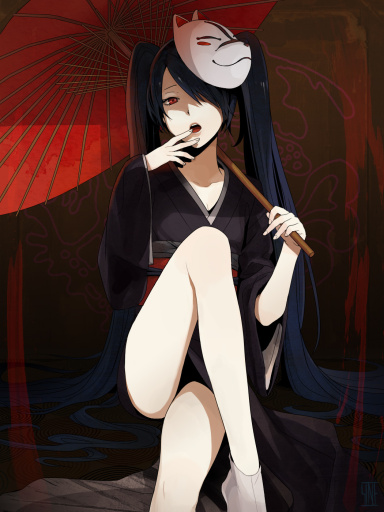 Otaku Mode Activated
Original poster
Invitation Status

, ,
Posting Speed

Speed of Light, Multiple posts per day, 1-3 posts per day, One post per day
Online Availability

12:00am-4:00am
Writing Levels

Give-No-Fucks, Beginner, Elementary, Intermediate, Adept, Adaptable
Preferred Character Gender

Female
Genres

Fantasy, magic, adventure, comedy, anime, slice of life, high school, fandom, romance, but I am always open to many others.

Romance | Comedy | Slice-of-life | Anime | Fantasy

Character Index | Out of Character
General Rules:
- Please put character's name, location, and interactions (with tags) on every post. Picture and mentions (with tags) is highly recommended.
- There is no posting order, but do give others a chance to post.
- There is no post length requirements, but please give us something to work with. At least a paragraph should work.
- This rp will be broken into episodes. I will write up a summary about each episode. I will also warn you when the episode will be ending.
- Take your time on posts. There is no need to rush them.
…
...

Episode 1:
Who said being Divine was easy?

The sun was shining with only a few white puffy clouds floating nearby in the sky. A light breeze blew the leaves on the trees. You could even hear the sound of the birds chirping in the background. Yes, it was just another normal day in the Divine Realm. The hustle and bustle went about its usual business. And so did all the gods. What were they doing you ask? Who knows? Maybe they were working? Maybe they were on a date? Maybe they were eating?

Would you like to find out?
​
Rory: Goddess of Love
​
Rory sat on the floor with a table in front of her. Her chin lay against the tabletop as she stared at a piece of white paper in her hands. She was quiet, just staring at the paper like she was deep in thought. A few minutes went by then she let out a big sigh.
"I need a vacation!"
she spoke out loud and then let the paper fall down onto the top of the table. She had spent most of the day, from the early morning hours, answering the prayers of many wary humans looking for love. And the goddess needed a break! She lifted her head from the table then let herself fall back. Her back and head gently hit the floor as she looked up at her ceiling. Of course, she loved giving all those humans the love they deserved. She was proud of her job. But sometimes she just got tired and wanted some time to herself. But where should she go? The hot springs? Beach? Camping? She just couldn't decide. Maybe she should ask someone for some advice? Maybe Michiko would know which place to go? Maybe she should have someone go with her? It would be fun to go on a vacation with some of the others. She was pretty sure she could get Libidine to go with her…but if they went alone…

A blush came over her cheeks. She wasn't sure if she wanted to go on a vacation with just Libi yet. Of course, she was fond of the guy and she enjoyed being with him. And he has been over her place plenty of times where they were alone. But a vacation? She might at least want a few others with her. Maybe Michiko would go too? Maybe a few others too? She lifted herself back up and grabbed the paper sitting on the table. She stood up and put it into a box she had nearby. She would have to go talk to Michiko about this.
---
Location: Love Shrine
Interactions: None
Mentions: Michiko (

DANAsaur

) Libidine (
Shadow0072004

)
Kaia: Goddess of Luck, Chance, and Fortune
​
"I'm so bored!"
Kaia complained as her finger tap against her arm. She stared out a window at her shrine. She had just recently returned from the human realm where there was always so much excitement, but now she was back in the divine realm. And she had no one to interact with. That's what you get when you spend most of the time with humans…

Playing a game would be nice but she couldn't do that without someone to join her. Unless she went to the casino. She'd totally win every game she played. But last time she had done that, the workers got so annoyed with her they clearly wanted to kick her out. She really didn't feel like having their secret scorn on her right now. It would just kill all the fun out of the games.

She let out another sigh. Maybe she could go flirt with Nebby or something like that? It's been a while since she chatted with that blonde beauty. Her blushes were always so cute too. Or Moira? She'd probably be bored right now too. Or go check out some of those hunky gods? Maybe she could find a new boyfriend. One that wouldn't treat her like that awful scum bag she left back in the Human Realm. One that she could truly be happy with who would treat her like the goddess she was.
---
Location: Luck Shrine
Interactions: None
Mentions: Nebula and Moira (

NeonArmageddon

)
Last edited: