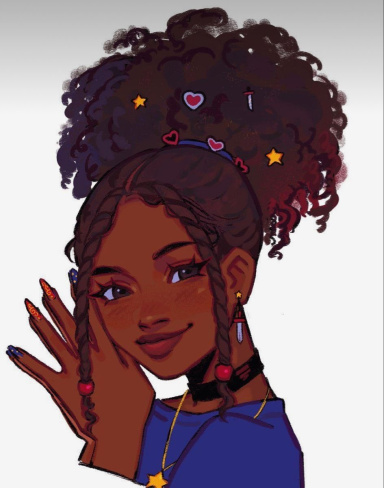 "Double dose with a toast to you creepy GHOST!"
Roleplay Invitations

Group Roleplays, One on One Roleplays, Private Convo Roleplays
Posting Speed

Several Posts a Day, A Few Posts A Day
My Usual Online Time

All fucking day because I have no life
Writing Levels

Intermediate, Adept, Adaptable
Genders You Prefer Playing

Male, Female, Primarily Prefer Female
Playing Style- Passive or Aggressive

I'm more of a passive player. I can be both sometimes but more passive than aggressive.
Favorite Genres

Romance, Modern, Supernatural,
Genre You DON'T Like

sci-fi,
Ghost Isle Boarding School​




Introduction
Ghost Isle Boarding school is very... intriguing. Everyone dresses somewhat oddly but in all it's just like any other high school. Except for the fact that cameras are everywhere and there's a cemetery for the backyard. It's in the middle of nowhere and the students are angels, witches, vampires, outcasts and almost anything else you can think of. The people here keep to themselves and have to deal with being an angst-y, supernatural teen and keeping their lives in check.


Hello new and returning students! Welcome to the one and only Ghost Isle Boarding School where we offer the chance to meet and befriend people of diversity, whether they be vampire, ghosts, humans, angels, witches or more! We are all looking forward to meeting all of you and cannot wait to see you at our orientation! Remember, all students are required to live on campus and you will get your schedules and room numbers at orientation!
~Headmaster Bridges






Class Schedule for the 2015-2016 Year (WE'RE IN THE PARTIAL FUTURE xD)

SCIENCES

Freshman: Biology or Chemistry

Sophomore: AP Physics or AP Anatomy & Physiology

Junior: AP Environmental Science or Biomedical Technology

Senior: Human Biology

MATHS

Freshman: Algebra

Sophomore: Geometry

Junior: Algebra 2

Senior: Calculus

ENGLISH

Freshman: English 9 or English 9 Honors

Sophomore: English 10 or English 10 Honors

Junior: AP Literature and Composition

Senior: English 12 or English 12 Honors

ELECTIVES

Art (includes ceramics, painting, drawing, etc)

Band

Choir

Cooking

Creative Writing

Digital Photography

Drama

Fashion and Design

Film Making

Guitar Lab

Piano Lab




Girl Dorm 136
Alexiana Cole -

Misguided†Ghost


Saphira Blue –

Princess Poisoned Rose


Claudia Greyson -

Shayla


Jade Langston –

QUEENIE


Giovanna Cordilia –

IceQueen

Girl Dorm 138
Nyxan Davenport -

Shayla


Lunah Carrington –

Justin


Cordelia Delazruz –

IceQueen


Liberty Oliver -

Misguided†Ghost


Rayne Walker –

Huntress

Girl Dorm 140
Stella Chase –

Misguided†Ghost


Ariane Kiotanobi –

IceQueen


Olivia "Oliver" Kolten -

Misguided†Ghost


Zoe Hawthorne – @ILovePandas Girl Dorm 142
Layla Nightterror –

Unbound


Rosalie Lovett –

Shayla


Xiomara Alvarez –

Cosmic Penguin


Mirabell Llewellyn –

Princess Poisoned Rose


Alysette Croft -

Misguided†Ghost

Girl Dorm 144
Sibyl Torr –

Juralyn


Cara Llewellyn –

Princess Poisoned Rose


Kali Tadachi –

Shayla


Genesis Waverly -

Misguided†Ghost

Girl Dorm 146
Angelica Martinof -

IceQueen


Plastica XOXO –

Justin

Helen Black –

daird


Amelia Lee -

Unbound


Rebekah Mavis –

Katrina Iceheart






Guy Dorm 167

Declan Wrights –

Misguided†Ghost

Ari –

Juralyn

Vincent Monroe –

Justin

Evan Wrights –

QUEENIE

Guy Dorm 169

Jeydon Moore –

Misguided†Ghost

Patrick Vanderpump –

Justin

Kellin Quincy –

Unbound

Axel Johnson –

IceQueen

Guy Dorm 171

Capsian Blue –

Cosmic Penguin

Lucifer Michaels –

QUEENIE

Isaac Wyre –

Katrina Iceheart

Guy Dorm 173

Matthew Porter -

Juralyn

Micheal Porter –

Juralyn

Christian Llewellyn –

Princess Poisoned Rose

Warren Justice –

QUEENIE

Guy Dorm 175

Dakota White -

T E R R O R

Daniel Manchester -

IceQueen

Jeremy Campbell -

Juralyn






Character Sheet

(Picture/GIF Real people only. If you wanna incorporate more than one that's great!)

✮Name✮

✮Nickname(s)✮

✮Age and Birthday✮

✮Grade✮ (Freshman-Senior. Maybe even a super senior xD)

✮Gender✮

✮Sexuality✮

✮Position✮ (Jock, cheerleader, etc)

✮Race✮ (Human, angel, vampire, etc If you're thinking of joining with a very out of the ordinary supernatural, message me for the okay)

✮Part-time job (optional)✮

✮Eye Color✮

✮Hair Description✮

✮Height✮

✮Weight✮

✮Piercings✮

✮Marks✮ Including Tattoos

✮Health Ailments✮

✮Personality✮ (Paragraph please . Or if you want to list things out and put a little description of each character trait that's alright too)

✮History✮ (At least a paragraph)

✮Likes/Dislikes✮

✮Hobbies/Talents✮

✮Strengths/Weaknesses✮

✮Fears✮

✮Secrets✮ List a few, can be silly, or serious

✮RELATIONSHIPS✮

(If you want to be in a relationship with one of the character, see them first)

✮Family✮

✮Friends✮

✮Boyfriend/Girlfriend✮

✮Enemies✮

✮Extra Curricular✮

✮Schedule✮

Period 1: Homeroom/Battle Training

Period 2: SCIENCE

Period 3: Free Period if you have B average

Period 4: ELECTIVE

Period 5: MATH

Period 6: ELECTIVE

Period 7: ENGLISH

Period 8: ELECTIVE

Period 9: History and Science of Supernatural Beings

✮Other✮ Anything Else I Forgot

S E C O N D A R Y

C H A R A C T E R S

This is pretty much for characters that are associated with one of your characters, but isn't integral to the plot enough to merit an entire character sheet. Use this if you have no intentions of making family members actual characters, but do still intend to use them. They're essentially NPCs that only you control.

[Insert Picture Here; Again, Real Photos Only]

Name

Age

Gender

Ethnicity

Relation to Character

Are they a family friend, are they their mother or father or child or sibling?

Occupation

Location

Personality

This can literally be as long as you'd like it to be. If you prefer to list things, you don't have to describe how that relates to how they act.

Other

Anything you deem important and necessary. Also just weird tidbits and idiosyncrasies maybe.​

Rules!!
1: No one liners if you can. Hard to reply to and I love reading long responses
2: RESPECT EACH OTHER IN OOC. No one likes a bitch
3: no limits to how long your responses are. I really don't mind.
4: Make your characters however you want!! Be creative
5: Everyone LOVES ROMANCE!! It's completely okay here! If things get too steamy though, take it elsewhere. Thanks
6: THERE'S A 5 CHARACTER LIMIT
7: Let's keep the level of supernatural characters even. We don't want too many of one supernatural creature
8. Respect the GMs which are :

IceQueen

QUEENIE

and

T E R R O R
Last edited by a moderator: