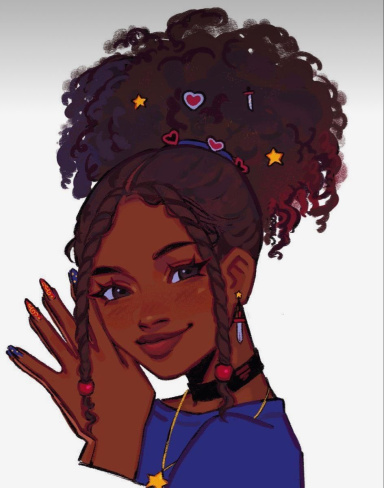 "Double dose with a toast to you creepy GHOST!"
Original poster
FOLKLORE MEMBER
Posting Speed

Multiple posts per day
1-3 posts per day
1-3 posts per week
Online Availability

All fucking day because I have no life
Writing Levels

Intermediate
Adept
Advanced
Adaptable
Preferred Character Gender

Male
Female
Primarily Prefer Male
Primarily Prefer Female
Genres

Romance, Modern, Supernatural,


​
Alexiana Cole – The Badass Vampire​

Ghost Isle Boarding School is very… intriguing to say the least. It's practically in the middle of nowhere and the students are angels, witches, vampires, outcasts and just about anything else you can think of.

It was the morning of September 6

th​

and after a somewhat amazing summer with a few of her friends and family, Alexiana made her way through the hallways of Ghost Isle to room 106C for Orientation/Homeroom, She honestly didn't want to go back to Ghost Isle, but she couldn't just leave all of her friends there alone with all of the stupid. She sighed as she rushed into the room full of new and returning students, combing through her hair with her fingers due to being late. Why am I always freaking late? Lexi thought to herself. She quietly made her way to the back of the room, listening in on the manly Miss. Crake talking about the Dos and Don'ts of the school. Almost everyone's clothing is black except for a few "rule breakers" and as the woman speaks, she holds out a box labeled "HAZARDS". People began dropping things into it and Alexi scoffed. One girl pulled out a pink Swiss Army knife and tossed it into the box. Another boy pulled out a lighter, cigarettes and several books of matches then threw them in. She and her friends weren't really weapon savvy. Not at Ghost Isle at least. The box came to Lexi and she chuckled. She didn't really have anything to put into the box, and if she did, she knew people who could sneak some stuff in. Most of them were supernatural for Christ's sake! The woman nodded and went over to the next person.



She noticed a few people that she had a few classes with last year, and smiled knowing that she would still be going to school with them a bit longer. Alexi spotted her best friend/sister Jade and walked over to her.

"Hey bruh. Are you excited for the school year? I don't know why we all had to come to orientation when classes don't start for another week."

She and Jade had been friends since Kindergarten. Long before Alexiana was turned into a vampire and Jade discovered her powers. "Have you seen Axel today yet?" She spoke as she looked around the room for him. Alexiana had a thing for Axel since they met Freshman year, but Alexi was always too chicken to say anything about it.
​
Mentioned: @IceQueen
Interactions: @Autumn_Burns_Red
~~~~~~~~~~~~~~~~~~~~~~~~~~~~~~~~~~~~~~~~~~~~~~~~~~~~~~~~~~~~~~~~~~~~~~~~~~~~~~~~~~~~~
​
Alysette Croft – The Cheerleader Demigod​

Aly was one of the first people to get into the room for orientation. She held a Green Tea Frappuccino from Starbucks in her hand as the dreadful Miss. Crake spoke about the school. Alysette began texting on her phone as the woman talked and Miss. Crake walked over.

"Alysette! What did I just say?"

She smirked hoping that she would mess it up. Lys rolled her eyes and scoffed.

"Don't get kicked out, it's a privilege for you supernatural delinquents to be here and it'd be a shame if I didn't have to teach you. She said sarcastically. Blah blah blah, I've heard it all before."

She spoke. Alysette usually wasn't this rude, but she had been woken up at 3;30 to make the drive to Ghost Isle from New York and she was tired as Hell. "Keep your phone away Croft." Crake walked away and continued talking. Aly took another sip of her drink. I swear to God if I see Vinny I'm going to vomit. She thought to herself when she saw one of his good friends Jeydon walk in.

Mentioned: @Shattered♦Secrets™
Interactions: None


~~~~~~~~~~~~~~~~~~~~~~~~~~~~~~~~~~~~~~~~~~~~~~~~~~~~~~~~~~~~~~~~~~~~~~~~~~~~~~~~~~~~
Jeydon Moore – The Jock Banshee​

Jeydon walked into 106C for orientation a while after everyone else had gotten there. He had slept in because he stayed up all night with his younger sister. He sure would miss her and he couldn't wait until he graduated so she could live with him instead of with their grandparents. Jey walked into the room and sat down at an empty desk, hoping to see a few of his jock buddies.

Mentioned: Jocks/His friends
Interactions: None
~~~~~~~~~~~~~~~~~~~~~~~~~~~~~~~~~~~~~~~~~~~~~~~~~~~~~~~~~~~~~~~~~~~~~~~~~~~~~~~~~~~~~
Stella Chase – The Flirty Were-Jaguar​

Stella woke up early in the morning to take a shower and get dressed for her first day back at Ghost Isle. She was pretty excited to see all of her friends and possibly meet some new people that they had at Ghost Isle this year. She hopped in the shower before blow-drying her hair and throwing on her outfit for the day. After getting dressed, she made the commute to the boarding school and to orientation/homeroom. Stella loved the first week back at Ghost Isle because it was all play and no work, There was always a party or two and people had time to just chill with your friends. This year is going to be amazing, It better be amazing, I'm finally a Senior! God time flew by. She thought to herself and smiled. She was determined to pass this year with flying colors, Senior year was not the time to fuck up. Stella pulled into the parking lot before walking to the room for "orientation" where everyone got their schedules and room assignments. She didn't mind being late because she'd been through all of it before. Stella gasped when she saw a familiar face across the room. Oh my God is that her? No it can't be her. She goes here now. Maybe I should go say hi. Stell thought to herself as she slightly stared at the one and only Ariane Kiotanobi.

Mentioned: @IceQueen
Interactions: None


~~~~~~~~~~~~~~~~~~~~~~~~~~~~~~~~~~~~~~~~~~~~~~~~~~~~~~~~~~~~~~~~~~~~~~~~~~~~~~~~~~~~~
Liberty Oliver – Bitchy Cheerleader Mermaid​

Liberty had finally gotten to Ghost Isle after packing her huge amount of clothes, handbags, shoes and other things then headed back to Hell. She wasn't too excited to leave the beautiful sandy beaches of Hawaii to come back to a place like this where she had the potential to be killed or kidnapped or worse, have her reputation ruined somehow, but at least she didn't have classes the first week and there would be a party sometime during the week. Before she left Hawaii to go back to Hell, Liberty made sure to shower and throw on a nice outfit and although she didn't want to go back to school, Liberty was excited to see her best friends and come back to the best week at Ghost Isle ever! She pulled out her phone to text Nyxan. What's up buttercup! c: I hope you missed me while I was gone, because you'll definitely be seeing a lot more of me! I can't wait to see you at orientation! Xoxo QueenLiberty. Liberty smiled and put her phone in her purse, then she made her way to the boarding school. She walked into the orientation room and sat down at an empty desk before emptying her purse of most of her makeup and "fixing" her makeup and hair.

Mentioned: @Shattered♦Secrets™
Interactions: None
~~~~~~~~~~~~~~~~~~~~~~~~~~~~~~~~~~~~~~~~~~~~~~~~~~~~~~~~~~~~~~~~~~~~~~~~~~~~~~~~~~~~~
Declan Wrights – The Sarcastic Dragon​

Declan got out of bed when his alarm clock woke him up to the words of The Show Must Go On by Famous Last Words. He was scared and excited at the same time for his first day at Ghost Isle. Although he would be going to school with his brother, cousin and a few friends, a wave of nostalgia from being the new kid in middle school flushed over him and made him not want to go. Declan thought about it for a second and since his cousin and brother would kill him, he decided to go.

"You're lucky I love you. That's the only reason I'm going to school."

He yelled to his brother Evan
Mentioned: None
Interactions: @Autumn_Burns_Red
Last edited: