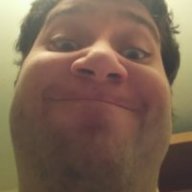 Previously Gwazi Magnum
Original poster
Basically our Dog has been needing to have some pills for a while now.
And up to this point peanut butter and cheese would serve just fine, but now in the past few days he actively fights it.

Backing away from it, constantly spitting it out, pulling his mouth back the second someone tries to open it etc.

So essentially, do people here have any experience/ideas on what to do?
Last edited: