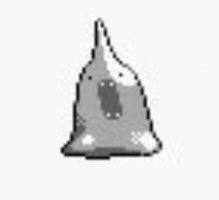 Invitation Status
Posting Speed

One post per week
Slow As Molasses
Preferred Character Gender

No Preferences
Agreed. A few months ago I was one of those people who hated all feminism, but, being the skeptically-driven fellow that I am, I questioned my own beliefs and investigated further to find that feminism is not a united front. It's several different schisms in one, kind of like different versions of the protestant church: All have the same (general) principles, they go about it differently though. I like individualist feminists. I like feminists that promote equality of opportunity and desire to see women granted the ability to make choices. In fact, I'd probably call myself a feminist if it weren't for how poisoned the label has become in recent years.
This is exactly the reason why I try not to even touch the word "feminist", or associate myself with it -- not because it's an inherently bad thing, but just because people draw so many different meanings of it that even
I
can't act like I know everything that the phrase "I'm a feminist" could possibly communicate to other people.
If people want to know my opinions on specific gender-equality-related subjects, then I'll give them those opinions, but the word "feminist" implies so many different combinations of those opinions -- everything from actual, helpful notions of gender equality that helps both men and women to not only the demonization of men but the victimization of women that actually
hurts
equality, and everything in-between. I just don't see it as a label that actually does its job as, you know,
a label
, that communicates something that people can understand. Even if I did all the research required to understand all the different factions of feminism and labeled myself with whichever one fit me best, then using that label effectively would also imply that everyone who sees that label also understands where exactly the boundaries between these factions lie, which many do not. Also, all of this is disregarding the fact that A) where exactly certain boundaries land might be slightly different depending on who you ask, and B) even feminists who claim to belong to the same sub-group can sometimes have different views, and perhaps also don't fully understand what their specific label means, which then calls into question what the label means since the people
using
it have distorted its original meaning over time and... yeah, it's a mess. I don't disagree with feminism as a concept; I disagree with it merely as a
word
and a
label
, as it has just completely lost its purpose to me in that regard. It's a similar sort of thing with MRA's/egalitarians/etc -- the lines between everything just seem so hazy that the trouble of trying to work out the semantics and get everyone on the same page just doesn't seem worth it.