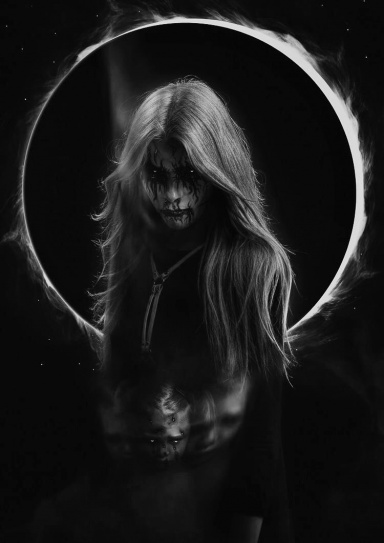 Daughter of Hecate
Original poster
LURKER MEMBER
FOLKLORE MEMBER
Invitation Status

Look for groups
Looking for partners
Posting Speed

1-3 posts per week
One post per week
Slow As Molasses
Online Availability

My time zone is Mountain Standard Time. I work a very stressful job, and am usually busy.
Writing Levels

Intermediate
Adept
Advanced
Adaptable
Preferred Character Gender

No Preferences
Genres

I don't have a favorite genre. I can role-play under any genre and I enjoy doing so. Though, I tend to stray more towards Fantasy, Modern, Scifi, Drama, Magical, Supernatural, and Romance (BL/Hetero/GL).
___________________________________________________________________
_____________________________________________________________________
Introduction
​
"Somewhere deep with in the concrete jungle of Biddeford the warm rays of the rising sun filtered through the young man's window. A disgruntled groan escapes from his diaphragm and off his flesh colored lips. Groggily he sits up, the sheets cascading down and away from him as he runs a hand through his messy hair. He stretches his arms high above his head, another low groan emitting out from deep inside him. Leaving the comforts of his wonderful bed, he walks over to a hibernating computer. Not taking a seat, he simply leans over as the screen lights up. He studies a window that he maximized carefully before a small smile blooms on his handsome face. Stepping away from the computer he walks over to closest window and pulls it open. The sea breeze fills the room as he gets a large breath of fresh air. His playful ambitious eyes look down towards the pavement below, and he could see the poor unfortunate souls scurry about their lives contributing to the usual hustle and bustle of the typical city scene. The breeze rustled his hair as it lazily flowed past him into the dimly lit room behind him. Somehow he had this ache in his bone, and he knew that today is going to be a wonderful day for love to blossom. Spinning on his heels he returns his attention to the monitor glowing across the room. Approaching it, he sits down and begins to work. He is going to make love blossom. "
_____________________________________________________________________
Event
- Setting -
Biddeford
8:00 am
Summer
Sunny, Partly Cloudy
The City of Biddeford is lively at eight o' clock in the morning. Schools are in session, work is to be done, and a routine to follow. The citizen's go about their day as planned, but for a lucky few a new opportunity strikes them. They happen across an advertisement, something that came to them either by flyer, commercial, radio, or verbally, that offers a free membership to a new dating website in desperate need of publicity. This lucky individual is immediately captivated, the words are exactly what is needed in order to push them to take the chance on the service it highlights. These curious souls does whatever necessary to remember the information the notice gives them. They take a picture perhaps, print out the ad, or maybe take the flyer with them. With the important information needed to apply for the membership, the small band of hopeful people follow the instructions given to them, and take the first step to finding love.
Instructions:
Tomorrow at 12:00 pm, search for GazeUponMe.Com in your provided search engine.
A link for the website will appear at the top of your search, click on it.
You will be directed to the website, and in the upper right corner a sign up link.
Do not click the sign up link, there will be a "redeem code" option underneath it.
Click that link and you will be directed to a page where you will fill in a text box with the code provided on your advertisement.
If your advertisement is with out a code, please contact this number: 1-800-1063-2333.
The service woman on the other end will ask you a series of questions before offering you a code.
Once you have entered your code and selected the next button, you will be taken to a new page.
One this page you will fill out a series of questions that will help us determine your match.
Viola! You've successfully earned a free membership and a chance for love.
However, after following the instructions carefully, the server kicks them out. They try frantically to reload the page and return to the site, but to your surprise the link to the website has disappeared. Unable to do anything of the situation they wait to see what happens. The following day they receive a notice by phone from the website that their servers were down due to some complications, but were able to receive their clients information. They deeply apologized for the error and assured it wouldn't happen again. Following the notice, the character is given another notice that they have been matched.
_____________________________________________________________________
The Parings
~
Brianna Herondale
[spoili]
Noah
Oliver
Hitoshi
[/spoili]
~
Donovan Maynard
[spoili]
His Gaze Is Mine
Unmatched
[/spoili]​
~
Hitoshi Yuchiyama
[spoili]
Kaitlyn
Brianna
Theresia
[/spoili]
~
Katelyn Winters
[spoili]
Shiroshi
Hitoshi
[/spoili]
~
Nessa Blathant
[spoili]
Oliver
Shiroshi
[/spoili]
~
Noah Reed
[spoili]
Oliver
Brianna
Nessa
[/spoili]
~
Oliver Kain
[spoili]
Brianna
Nessa
Noah
[/spoili]
~
Saul Mitchelle Distor
[spoili]
Shiroshi
[/spoili]
~
Shiroshi Raidon
[spoili]
Thereisa
[/spoili]
~
Skylar Metharom
[spoili]
Miriam
[/spoili]
~
Thereisa Fraser
[spoili]
Shiroshi
Oliver
Hitoshi
[/spoili]
~
_____________________________________________________________________
Let the game begin.​