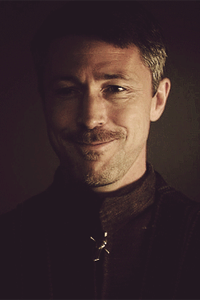 Magnificent Bastard
DONATING MEMBER
Roleplay Invitations

Not Taking RP Invites at this Time
Posting Speed

One Post a Week, Slow As Molasses
Writing Levels

Adept, Advanced, Prestige, Douche, Adaptable
Genders You Prefer Playing

Male, Female
Playing Style- Passive or Aggressive

Usually aggressive, but can switch to passive if it makes sense for the character/scene.
Favorite Genres

Fantasy is my #1; I will give almost anything a chance if it has strong fantasy elements. Post apocalyptic, superhero, alternate history, science fantasy, some supernatural, romance, and a few fandoms (especially Game of Thrones) are also likely to catch my eye.
Genre You DON'T Like

Horror, western, pure slice of life.
GET FUCKIN HYPED, FINAL SEASON BEGINS ON APRIL 14TH!

For every season of Game of Thrones (since I've joined the site at least, no idea about back in the day), here in General Chatting we've had a big ole megathread for talking about the show. I'm gonna continue the tradition for the final season, because fuck it I want somewhere to babble that isn't a total cesspool like Reddit.

Simple ground rule: this is a full spoiler zone, read at your own risk if you're not caught up. People may choose to be nice and throw things in spoiler tags, but it's meant to be a thread for talking about episodes as they air, so don't be dumb and read the thread on a Sunday night or Monday morning before you have a chance to watch the latest episode yourself.

Until the final season actually starts though, feel free to use this thread for talking about pretty much whatever related to Game of Thrones. I'll rattle off a bunch of questions for funsies to get the ball rolling, and I'll probably answer them myself at some point because why not.

Did you rewatch anything in preparation? Planning to do any rewatching if you haven't yet?
Anything you hope or dread happening in these last six episodes?
Who do you think will live and die?
Who's gonna end up on the Iron Throne?
Finally, and most importantly, are we gonna get FUCKING CLEGANEBOWL GET HYPE in this final season or has all the hype been for nothing?
1