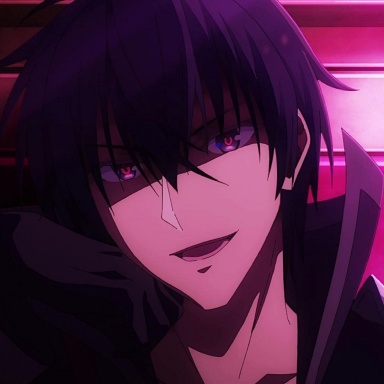 ~ ShayBear's Seductive Smartass ~
Original poster
Hey everybody! I am looking to break back into large group roleplays again and can't decide between a few of these ideas. I want to see which of these gathers interest as well as have some dedicated well written players help me develop the missing pieces for these stories :)
Redstar Idea
Game of Thrones - Alternative Universe - *No Dance of Dragons* - No player limit/never ending
So the largest and most ambitious idea of course is inspired from the release of season 8 episode 1 for GoT. But I wanted to play entirely separate from the show with a landscape free to toy with and mold to the intense, deceitful, political, war and throne conquering design we all know and love. This alternative setting will also allow players not so knowledgeable or even caught up with the show to be apart of the fun.
The Dance of Dragons was 170 years before the War of the Five Kings (
Dance of the Dragons
) Which simply put was a civil war between two Targaryens fighting over the Iron throne after the late king's death. With this rp I planned to either remove the event or to alter it in a way in which the dragon did not become nearly eradicated from Westeros but instead were still a prevalent sense of power among the great houses. This would of course mean we would start with a Targaryen King/Queen (Which can quickly change..this is Game of Thrones afterall). But the other consequence of this change would be over the years leading to our present time frame the Targaryen line would mingle with the other great houses of Stark, Lannister, Tyrell, Martell, Greyjoy, and Baratheon and thus some of the houses would hold a rider within their midst. I want to limit the dragons and make them somewhat scarce but not extinct and have 1 rider with very minor exceptions to every house with the exception of Targaryen of course having 2-3 or so.
The End result would be a Game of Thrones experience with no ties to the show and much more free reign when it comes to plot or house/kingdom progression.
Will you be a scheming lord trying to reach the throne? A Great Dragon Rider? A member of the Citadel or Night's Watch? The possibilities are endless and open to any number of characters and events. I would personally aid in efforts for every player to try to hold impact in the world or events and as long as things are kept realistic and fluid even happily encourage players to come to me with their characters goals and desires to try to reach what they wish.
~~~
Redstar OR Open RP (Depending on who is interested)
Alpha Z (Idea from

-Kuroko-

with permission of course, credit for the virus goes to him)
A Typical zombie apocalypse setting with a twist. The outbreak is only six months old so there are still pockets of civilization and the war between the living and the dead rage on while the rest of the population struggle to survive and governments fight against the fact they main soon crumble but while our split up group of characters struggle to find one another and chase the rumor of a possible cure and safehaven, the virus continues to mutate. Animals reanimating and groups of zombies acting with pack like behaviors while some infected humans either become carriers or even worse...Alphas. Infected individuals destined to become Alphas retain their intelligence but are consumed by an animalistic nature and the undeniable desire to feed on human flesh. Some even gaining mutations that allow them to blend in with humans or control packs of infected animals or humans. Where will you be? Where will you go? What will you do? Who will you be? Will you contribute your efforts to saving mankind or be the hand of it's destruction.
~~~
Let me know if you would hold interest to any of these ideas or what you would like to bounce off of me for character, plot, and rp concepts. Thank you for the read!
Last edited: