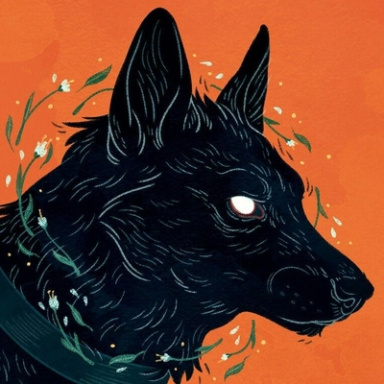 Moonbound
Original poster
The Galar region-- our home. As gym leaders, we were born and bred within its culture and among its people. We've strived to accomplish our goals and achieve our positions, and Arceus knows that we've had to make many, many sacrifices in order to remain gym leaders. Some of us are content as we are; farmers, breeders, scientists, musicians, or what not. But there are also members of the Galar League that have their eyes set on something much more grand: becoming the next Champion of Galar.

While our rivalries might run as fierce and vicious as raging fires, us gym leaders see each other as somewhat of a family. We might spend much of our time around one another or hearing stories or rumors about each other. Sometimes we swing by each other's houses for a friendly battle or an invitation to go out and eat or train together. We watch movies together, go on trips together, talk about the stresses of media and so forth together...

Yeah, life is pretty okay. Or it was, until our beloved Champion of Galar suddenly went up and disappeared.

No one knows where she went. She didn't let anyone know that he was leaving or where he was going. She just poofed, leaving the Chairman and us wondering about what happened. Well, she's bound to come back eventually, right?
MAJOR LEAGUE GYM LEADERS
​
Clorin Esbeau
, Water-type Gym Leader in the Isle of Armor (Tower of Waters)
Lynn Cuwell
, Bug-type Gym Leader in Spikemuth
Guinevere Anastasia Delcroix
,
Ice-type Gym Leader in the Crown Tundra
Nordrin Yasmar
, Fairy-type Gym Leader in Hulbury
Fraye Bartholomew Armstrong
, Fighting-type Gym Leader in Stow-on-Side
Hestia Quintell
, Fire-type Gym Leader in Circhester
Fiona MacConnell
, Flying-type Gym Leader in Motostoke
Silas Griffith
, Dragon-type Gym Leader in Hammerlocke
MINOR LEAGUE GYM LEADERS
​
Rai Yalden
, Electric-type Gym Leader in Hammerlocke
Iris Gattonsvalle
, Ghost-type Gym Leader in Stow-on-Side
Charles Ackerman
, Normal-type Gym Leader in Wyndon
Aron Cuwell
, Dark-type Gym Leader in Spikemuth
Ezran Hawthorne
, Poison-type Gym Leader in Ballonlea
Cora Hornbeam
, wandering Rock-type Gym Leader
Malik Harvey
, Psychic-type Gym Leader in Wedgehurst
1.)
DO NOT GHOST US.
If you need to step away from the roleplay, please let us know.

2.)
THERE WILL BE A DISCORD CREATED AFTER THE APPROVAL PROCESS IS COMPLETED.
Please join the discord and make sure to keep active in it.

3.)
KEEP ALL DRAMA OUT OF THE OOC.
That is all.

4.)
PLEASE POST AT LEAST ONCE A WEEK.
Please focus on clarity when writing, as well!

5.)
PLEASE TAKE YOUR TIME CREATING FUN, INTERESTING, COMPLEX GYM LEADERS. THEY DON'T HAVE TO BE PERFECT UPFRONT, BUT I WON'T BE ACCEPTING PEOPLE WHO PUT THE LEAST AMOUNT OF EFFORT IN THEIR SHEETS.
Remember that this setting will be intimate and relying on personal interactions rather than just constant battles.

6.)
TRY TO POST AT LEAST 3 PARAGRAPHS PER POST.
Remember to give your character's Pokemon some attention as well!
Code:
[center][i]Insert Animu Image Here UwU

Insert Character Quote Here[/i][/center]

[hr]

[b]NAME:[/b]
[First and Last]

[b]AGE:[/b]
[Should be early 20s to [i]maybe[/i] mid 40s]

[b]GENDER:[/b]
[Male or Female]

[b]BIRTHPLACE:[/b]
[Has to be somewhere in Galar]

[b]GYM TYPE:

APPEARANCE:

PERSONALITY:

BIOGRAPHY:

TEAM:[/b]
[You must include a "main team", but you may include as many smaller teams as you want as long as you stick to your character's theme. Make sure to keep each separate team in hiders]

[b]RELATIONSHIPS:[/b]
[Relationships with other gym leaders]
Last edited: