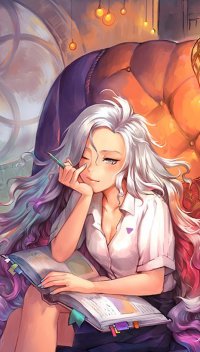 Queen of cold.
Original poster
Roleplay Invitations

Group Roleplays, One on One Roleplays, Private Convo Roleplays
Posting Speed

Several Posts a Day, A Few Posts A Day, One Post a Day
My Usual Online Time

I check in pretty much all times of the day, either from my phone or from my home computer. So it's likely I'll see messages shortly after I've received them.
Writing Levels

Intermediate, Adept, Advanced
Genders You Prefer Playing

No Preferences
Playing Style- Passive or Aggressive

A bit of both, honestly. I like a bit of balance here with my partner.
Favorite Genres

Sci Fi, Fantasy, Fandom, Anime, Sometimes Horror. Survival, Romance, Furry, Magical.
Genre You DON'T Like

I'm not entirely sure. I don't like playing canon characters already defined from shows. I also don't like any genre utilizing a roll system for combat.
~Imagine a world where people smile not because the need to, but because they want to~​
Tuesday 23rd September 2904 21:34pm
"Closing in on the objective ETA two minutes"
The engines of the R-80 Sparrow flared, propelling the small fast moving aircraft forwards at tremendous speeds towards the insertion point, carrying in it's rear cargo one of Serenity's Stalker Operators. The girl who looked to be only in her mid twenties looked up as the voice echoed over the intercom from the cockpit, prompting her to get ready to insert into the field on what would be just another mission to the many she'd undertaken in the previous months alone. Standing from her seat she made her way over to a rack on the wall, pulling from it an AR-65M and a GSM7 sidearm, slotting the latter into a holster strapped to her leg while throwing the other over her shoulder where it hung nicely and comfortably. "APOLLO, I need an update on unit serial designation, eight four seven slash beta" a small wireless earpiece blinked a light pale blue before a synthetic voice responded, "Unit has suffered thirty four percent losses since deployment, caution, unit engaged with World Government forces, advised immediate retreat from engagement". The girl exhaled a sigh through her nose before making her way towards the back of the sparrow, slamming her fist against a button on the wall which lowered the ramparts slowly causing a torrent of air to flood into the cargo hold, causing her hair to whip around as light rain caught in the draft hit against her.
"Thirty seconds to objective, displaying counter now... and take a chute this time will ya..."
A digital countdown activated above the rampart door and a small smile crossed the girls features at the mention of a chute, once more checking over her gear before stepping closer to the edge of the ramparts. She inched closer before taking hold of a tether to stop her falling out before the digital timer had finished it's countdown since missing her mark could mean creating a distance between her and the objective by a considerable amount of time which she just couldn't afford. There was a sudden deceleration of the Sparrow as the engines tilted and slowed, a low mechanical whirr becoming deeper in tone as the small aerial vehicle descended and slowed it's momentum to a speed that wouldn't cause heri to fall dramatically off course from getting caught up in the momentum.
'Now or never...'
she thought to herself as the timer hit zero, letting go of the tether as she took a couple quick steps down the ramp before free falling towards the city below.
The wind rushing past her ears blocked out all sound as the streets below came into view, flashes of gunfire illuminating the large open street where the engagement was taking place. Explosions causing plumes of fire and smoke to lash out into the sky, covering her vision for a moment before she'd ready her descent, aiming her fall trajectory before bringing her legs towards her chest to throw her momentum into a forwards roll. Seconds later she would land on top of a
WGA APC
causing the main battery to bend and break from the force of her impact and weight, a loud metallic bang followed by smoke from the engine of the APC causing the surrounding WGA officers to cease fire for a moment in confusion. The Stalker stepped forwards out of the engine smoke levelling her assault rifle, squeezing the trigger causing the barrel to spit a few short burst into the visors of the closest two, shattering them as their bodies crumpled to the ground. She was met almost immediately with a hail of gunfire which strafed her body, bullets pinging and bouncing from her skin as she jumped down from the wreckage, firing back.
"Warning!" APOLLO's synthetic voice appeared in her ear, "WGA reinforcement request issued, advise immediate disengage". The girl paid little mind to the AI as she engaged fully, racing forwards as more bullets exhaled from her rifle, crouching behind the wreckage of a car for a moment to press a finger to her ear. "Apollo, connect me to the squad leader for the aforementioned designation" she raised up and fired two more bursts at an officer in cover who quickly slipped back behind a WGA rapid response car to avoid getting hit. "Connecting, link established" the next voice to come through was presumably the squad lead in charge of the unit she'd been sent to assist. "The hell is going on!" he yelled, some voices from his unit coming through in the background as they continued to fire and shoot back in her direction since she'd dropped in behind the WGA's established front line. "I'm the Stalker they sent, withdraw and exfil from the area, I'll handle things here" there was a pause on the line as the fighting continued before he replied. "Alone?" bullets thumped against the car she was taking cover behind shattering the windows and covering her with glass. "I said I'll handle it, now get your team out of here".
There was no further argument and the friendly unit began to withdraw, leaving her alone to clean things up as she slid the rifle around onto her back before withdrawing her sidearm, standing up before she reached forwards and tore the side door of the car from the vehicle, gritting her teeth as the metal whined and twisted before releasing the door. The Stalker raised the car door like a shield and began to close in towards the remaining officers who fired more shots, loud thumps hammering the metal of the car door before she would fire off several shots of her own, a couple of which found purchase in the chest of one unfortunate officer who stepped out of cover at the wrong moment. She charged their front line, slamming the car door into the closest officer before following the momentum into an overhead down swing to crush the other into the ground with such force his body bounced as blood spat across the inside of his visor. More officers engaged, pulling knives and blades to engage in close combat, forcing her to abandon the car door as she spun and slammed her first into the helmet of the first attacker, shattering the glass of the visor back into his eyes causing him to fall the ground screaming.
The second brought his knife towards her ribs but the girl simply redirected his fist and knife into the chest of the next attacker before slamming her foot down against his knee, splitting the kneecap and snapping the leg into two pieces of fragmented bone. As a few more fell to her brutal onslaught they soon learned engaging so closely wasn't working and withdrew back before unloading more gunfire towards her. After more minutes had passed, their numbers had started to thin out before one of the last remaining officers pulled a pin from a grenade that'd been attached to his belt, tossing it in her direction. She caught it in her hand and closed her fingers tightly around it, a dull hollow
'thump'
resounding as she suppressed it's explosion before smoke filtered from the small metal ball. At the sight of that the remaining officers dropped their weapons and ran, leaving the Stalker to watch them withdraw before she let the shell of the grenade fall out of her hand into pieces on the ground, placing a finger to her ear. "I'm making my way to extraction, WGA are retreating" and with that she made her way out from the area before the reinforcement turned up or worse, Justice.
~~~~~~~~~~~~~~~~~~~~~~~~~~~~~~~~~~~~~~~~~~~~~~~~~~~​
"What the FUCK, were you thinking Naomi?!"
Commander Farro stared down at the Stalker who was sitting behind a table with her arms folded, a frown on her face as the furious commander shouted. "You had one fucking objective, ONE and that was to get the unit to safety" he tossed the mission brief in front of her, turning around to face the wall as he ran a hand through his hair, turning back towards her a moment later. "With all due respect
sir
, they got back safely... mission accomplished" Naomi replied flatly, causing a vain to bulge in the forehead of the Commander as he looked for a moment like he might just explode at her. "I'm well aware... but it was not your mission to engage the enemy in a god damn blood bath, what if they had gotten the upper hand or Justice had arrived... what if they managed to capture you or kill you?" he placed his hands on the table, "You don't think about the consequences and that is your problem, you run in recklessly and do what you want without any regard for yourself or your comrades" Naomi stood from her seat and pointed a finger towards Farro, "Don't fucking start telling me I don't think about our allies, I specifically went in their to save them... and big fucking shocker, they survived. Now you're in here yelling at me because I got the job done?" Naomi huffed and looked away shaking her head.
"I'm sick of going through this with you, I am tired of telling you to be more cautious, to take your job more seriously and actually think for a moment before getting yourself stuck into the heat of a fight... you leave me with little choice" his voice calmed down a bit as he stood back up straight, Naomi eyeing him with a frown still on her features. "Wait are you about to fire me? are you serious?" she asked, tilting her head forwards as if this was a ludicrous thought. Farro shook his head, "No, I'm not going to fire you. Instead I'm assigning you a team, I think some time away from soloing the field will be good for you and these Operators have been hand selected as individuals who can keep up and maybe with luck slow you down from getting yourself into these situations" he took his seat behind his desk, pulling out a drawer before taking out a stack of dossiers, tossing them down in front of Naomi. "You can't be serious?! Stalkers don't have squads Farro that's a big part of what they're all about" Naomi complained, clearly not happy with the decision. "Well congratulations Naomi, you're the first Stalker to have their own team... now get out, we're done here... I suggest you read up on your new team". Naomi looked pissed off as she scooped up the files and left the office, slamming open the door.
~~~~~~~~~~~~~~~~~~~~~~~~~~~~~~~~~~~~~~~~~~~~~~~~~~~​
'Thump thump thump'
Three knocks at the door to her bunk room caused her to look up, sitting on the edge of her bed with her sidearm pressed against the side of her head. She placed the gun down on her nightstand before replying, "Coming" she called, approaching the door before opening it to see one of the base officers saluting her. "What's up?" she asked causing the officer to lower his salute. "Your new assigned team have arrived ma'am, Farro requests you rendezvous with them at the conference room immediately" Naomi let out a small sigh before nodding, "Alright, inform the Commander I'll be along shortly" she replied before closing her door and getting herself ready to meet the new guys who would be assigned to her, something she still thought was a stupid idea. Whatever the reasons Farro had for doing it, there was a good number of Stalkers who had better leading skills than she did. Naomi was someone who worked well alone and got the job done, hence why they send her when things get tough. But to assign her a unit? that seemed like a bad idea and she was betting she wasn't the only one who thought it.
The conference room was a large circular room with a large circular table int he middle, a small black cone at the centre of the table which usually produced holographic material for briefings on upcoming missions. Today however it'd be the place she would meet her new team, the dossiers of which she'd spent the night reading over so that she had at least some idea of what she was dealing with. She had to admit some of these people were a little more than peculiar though all seemed to have a unique individuality about them which set them apart from the usual unit grunt and soldier that came through here. Though Farro had mentioned that the team was hand picked specifically to be able to keep up with her so it made sense that they would posses skills and abilities that would set them apart from the initiates and grunts. Naomi entered into the conference room where Farro was waiting along with Major Kelly, one of his direct subordinates and a renown badass in the field, though lately she'd taken to tending to affairs within the base.
"Glad you could make it Lieutenant, your team should be arriving shortly, then you'll be briefed on your first assignment" Naomi pulled out a seat and sat herself back into it without a word, simply shaking her head to convey she still thought this was bullshit. But there was little she could do about it and since Farro was the commander he could do what he wanted... or she could quit but then what else could she do... and it'd just make all her work up to now pointless. With a small exhale she simply waited for the team to arrive, the members of which would be escorted by an officer to the room after a short introduction about Serenity HQ and the various utilities it had to offer them. The tour around it would have to wait for now however, they would be shown it later after the briefing.