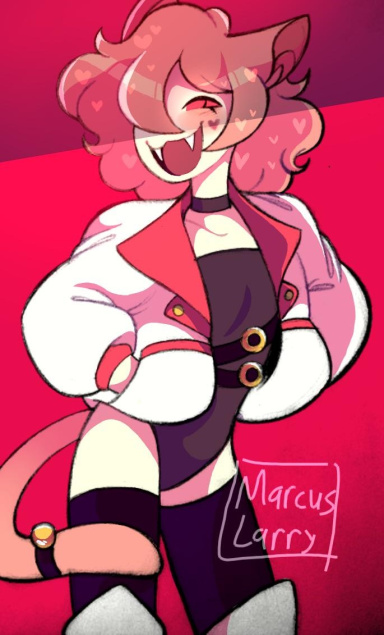 Seditious Venus
Original poster
FOLKLORE MEMBER
Invitation Status

Not accepting invites at this time
Posting Speed

1-3 posts per day
One post per day
1-3 posts per week
One post per week
Online Availability

Midday through very early morning
Writing Levels

Intermediate
Adept
Advanced
Adaptable
Preferred Character Gender

Female
Genres

Fantasy Epic, Cyberpunk, (Para)Military, Zombie Survival, Dystopic
September, 2420
Mumbai, India
Man left Earth long ago, but many stayed behind. The stubborn, the poor, the forgotten. Pollution was stymied in the 2100's so it isn't too bad, and recycling efforts have gone so far that cities have been leveled and rebuilt with that same metal, but some problems can't be fixed. Unrecyclable trash piles up in the streets of the highly urbanized Earth. The only nature that is preserved is in planters and botanical gardens. The clean air in the latter makes them expensive to get into nowadays. Waste riddles the streets, and at one time it was suggested that they shoot it into space, but it was far too cost ineffective. Earth's metropolises are overgrown with overpopulation, and overrun with gangs and filled with violence. The worst example is Mumbai, India, or as the locals call it, Fuckin' Bombay.
Bombay is a culturally diverse and gang infested metropolis divided into five boroughs - Navi Mumbai, Thane, Kalyan-Dombivali, and Bhiwani, all four former townships of Mumbai, now absorbed into it, and Mumbai, the central borough. Each borough is controlled by a gang who handles businesses, supplies, and borders. Each borough has a Botanical Garden, a Turbine Facility, a Weapons Cache, and a Hospital. Each one is a vital stake of claim. The Botanical Garden functions as a hideout and helps the gang remain strong. Some gangs allow residents in for free, some for a price, and some close it to all but the gang. Taking a Botanical Garden makes the victim gang weaker and unhealthy. The Turbine Facility is effectively the keys to the borough, dispensing clean, green power to the region. Losing it results in the power being cut to the borough, which means no automated defenses, and no charging your guns. The Weapons Cache is the head of every gang's snake. Without it, the gang has no good guns and have to rely on melee and primitive weapons. They're effectively dead. However, gangs keep it heavily defended with manpower and automated defenses. Finally, the Hospital not only keeps the people from rioting, but also gives gang members a place to recover. Without a Hospital, all casualties a gang suffers are deaths.
Mumbai is held by a Military Organization known as The CURB, or Corps for Urban Reclamation and Business. No better than a gang themselves, they hold a corrupt martial law out of Mumbai. Their number one goal is the reclamation of all of Bombay, and they don't tolerate diplomacy unless a temporary truce can either 1)Help reclaim a different part of Bombay and/or 2)Result in the recovery of CURB troops or resources. They do not allow civilian access to the Botanical Garden except by those seeking to join The CURB. CURB weapons are generally comprised of Assault Rifles and Railguns. Their specialty is defense, and while they put more resources towards offense, when they get a grip on territory, it's hard to wrest it from them.
Navi Mumbai is controlled by the Indian Satyagraha, a group of nationalists (arguably, racists) who believe they should hold Bombay due to their Indian heritage. The Satyagraha do not take members who are not at least half-Indian, though they care not for deep ethnicity - they're mostly Indo-Aryan. Most half-Indians are lower ranking, with a few exceptions. The Satyagraha allow Indian civilians into their Botanical Garden, while the rest must pay an exorbitant sum. They use shotguns and magnums, and specialize in offense. They perform blitzkrieg and also stir up the Indian civilian population of the area they attack. Conversely, their defenses have many holes and they never hold territory outside of Navi Mumbai for very long.
The anarchist group known as the Swaraj holds Bhiwani, and they directly oppose the Satyagraha, while they hold their own against the other three groups. They believe that nobody has the right to tell another what they may or may not do, although they appreciate the value of organization - it's not all fun and anarchy with the Swaraj, as they're more devoted to freeing others than themselves. Generally kind, the Swaraj allow people into their Botanical Garden, although only Swaraj members may take anything that can be used as a weapon inside. They typically use SMGs and Sniper Rifles. They specialize in teamwork and can trump any opponent if they have good communication and level heads.
The Hellions out of Thane are the dark side of anarchy, believing the only life worth living is that of a Hellion. Some kill civilians for fun, so you bet your ass they don't let anyone other than Hellions into the Botanical Garden. While they see little purpose other than serving themselves, they need more room to spread their chaos. They use motorcycles exclusively for transportation, except when they steal a car or need to transport cargo. They typically use pistol-grip shotguns and LMGs. They specialize in mobility. If they leave for you thesame time you leave for them, they'll meet you in your territory. This is also true on foot - you won't see them coming.
Finally, the Militia are a gang out of Kalyan-Dombivali with more mafia-oriented style of organization, making bank through business and extortion. They only seek to further their own enrichment, and will kill anyone who gets in their way. Naturally, they want the city to themselves. And they'll stop at nothing to get it. They use pistols and explosives, and specialize in espionage. Sabotage and information are their fortes, and nothing says hello like all your turrets being flipped upside down for no particular reason.
It's 2420 - what kind of tech is there? Well, aside from the Botanical Gardens offering the freshest air since before the Industrial Revolution, and the internet being upgraded to the interplanetary "astralnet", weapon tech has advanced. There are two weapon types and three weapon varieties. The types are Ballistic and Energy. Ballistic weaponry refers to swords, clubs, and any gun that shoots bullets. Energy weapons fire HF (high frequency) lasers or MF (microfusion) shot. Also, HF blades and Plasma rods count as Energy weapons. There are three varieties as well, each with their own advantages. Melee weapons are things like swords, clubs, brass knuckles, and plasma rods. Primitive weapons TEND to be weaker, and also have degrading velocity over distance - ballistics drop, and energy dissipates. Uses ammo, such as bullets or battery cells. Advanced weaponry is usually stronger, and has a consistent velocity, meaning both ballistic and energy weapons have no drop or dissipation, plus they don't use ammo of any sort (for ballistics, think like weapons from Mass Effect - a tiny flechette is shaved off a block inside the weapon and fired), but uses electric circuitry to function and must be charged between uses.
Overall, there are six different kinds of weapon.
After that, you may use any kind of weapon you want, although only higher ranking members may use weapons outside their gang specialty. Each character will be allowed UP TO 2 Melee weapons for use in CQC, three Primitive weapons for when the lights go out, or if you're just a hard-headed troglodyte, and three Advanced weapons for normal use when the lights are on. These weapons will not ALL always have to be carried at all times - since Primitive weapons are mostly kept for lights out, unless it's one of the rare weapons that outmatch an Advanced weapon.
That said, we won't be making characters until I discover that this garners enough interest. But I have high hopes for this! Any takers?