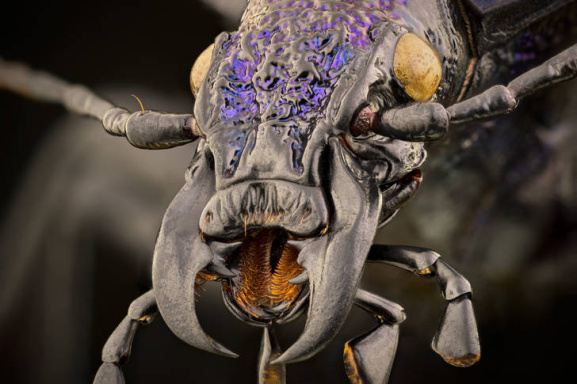 Edgebabby
Original poster
FOLKLORE MEMBER
Invitation Status

Look for groups
Posting Speed

Multiple posts per day
1-3 posts per day
Multiple posts per week
1-3 posts per week
Online Availability

Currently on all days
Writing Levels

Adept
Advanced
Douche
Preferred Character Gender

Male
Genres

Science fiction, post apocalyptic, occult horror, war
A HISTORY OF THE SETTING
​
Current Year: 4237

Reckoning Of Empires: 4229 - 4233
In the late 3990's, the majority of the known populated universe was at a standstill. The tenuous alliance between old Earth nation-states had become dangerously strained by their growing distance both literal and proverbial to their homeworld. Old rivalries between the global South and North accelerated the growing strain which coincided with the beginning of unrest on the Martian colonies established decades prior. In turn this accelerates research into experimental Faster Than Light or FTL travel for its then-advanced spacefleet. This becomes humanity's first contact with ethereal powers of the
Oneiric Chasm
in the process and is the starting point for all future manifestations of etherealist capability in the species.
The dissolution of the
Central Earth Government
begins with the human colonization fleets splitting up and voyaging past the Solar System's boundaries. As they scatter across the stars, they will become independent political entities but their true significance is yet to manifest until they establish proper extraterrestrial contact.
Meanwhile other organizations are not faring much better. The scileto-populated
Firmalazia Izradia
(alternatively
Radiant Firmament
), one of the two current great Empires, is caught in a deadlock with the even older
Yrrkradian Dominion
(or
Empire
instead of Dominion). Both stretched back for centuries, predating humanity's greatest achievements and have been in varying states of conflict with one another worsening with each passing generation.
Between them stood the semi-nomadic
Black City Conglomerate
or
Carnazir
, situated in the borders between them as well as the mostly uncolonized spaces of the galactic south. Comprising large floating city-stations and synthetic worlds, it primarily brokered an uneasy truce between the two both. This protected its own holdings and allowed them to benefit from serving as a trade intermediary. Its titular "Black Cities" often served as neutral states with technology from both of the two alien imperiums integrated into their architecture.
Both the Firmament and the Dominion were strained by a variety of factors. The growing dissatisfaction shared by their lower to middle classes, nurtured by the anarchic and rebellious strains of Carnazir black cities, were reaching a boiling point. As geopolitical tensions rose and even the Conglomerate started to draw negative attention, the dissatisfied masses across three great powers began to ideologically converge on many shared points of interest and unrest. The threat of a revolt became very real.
Many revolts had mutated into revolutions with the most prominent resulting in various black cities being overrun by their populace and escaping to boundary worlds. Situated between the two imperiums, they would pour oil on the fires of civil war and growing insurgencies. As unrest spread between both warring empires, the Conglomerate was initially sanctioned and opposed as having been a potential initiator of this state of conflict (even if it had affected them as well). Alleviating policy in the form of attempted political and economic liberalization reforms were attempted but the logistical knowhow and practical experience needed for their implementation was already a rare commodity.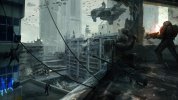 ​
In the 4000's, various human splinter-governments became aware of the presence of extraterrestrial life. The majority of them were smaller colonies or at best regional powers in distant systems, but they began to trade with those escaping the political situation across the three Empires. Although many of them saw themselves as long since separated from Earth, the largest of the human colonial alliances still recall their terran origins. The
North Atlantic Treaty Organization
or
NATO
, now an even more heavily corporatised entity, was keeping an eye on the distant rumblings of alien empires. They were by no means a veritable threat to them, primarily seen as curious if insignificant backwaters insignificant before the burgeoning civil unrest. This would go on to be an oversight with massive ramifications for the galactic power balance.
In 4100, an alliance of independent human colonies backed by old earth capital and technocratic bureaucracy known as the
Dolsilvec Foundation
arose as a counter to NATO's renewed push for power among the scattered human colonies. While both organizations functionally had the same economic and political base, their rivalry with one another frequently saw them taking opposing sides. As this was happening, the revolts going on between the three alien empires had erupted into multiple border skirmishes and civil wars. This occasionally forced all three to cooperate yet also forced their reforms to slow to a crawl or outright stop for decades.
NATO and the Dolsilvec Foundation made their move the same year. The former had been establishing relations with the Black City Conglomerate and the Radiant Firmament but in the process locked them out of talks through a mixture of sanctions and manufactured interstellar incidents. Yet to spite them, the Dolsilvec Foundation renewed its efforts and became an increasingly prominent political and economic partner to the Yrrkradian Empire. As talks between both humans and aliens ramped up alongside a renewed inter-human cold war, battle lines were drawn as well as once more, a temporary alliance formed in 4150.
It was no secret at this point that in spite of their massive size and power, both Yrrkradia and the Firmament are shaky and to some even crumbling empires. The Conglomerate, facing accusations of having manipulated these events into being, was protected by NATO who utilized their pre-existing political ties to establish themselves before the Firmament. Simultaneously they absorbed intel and technology from their then current semi-nomadic ally, supposedly for the purpose of a joint push featuring themselves as the new mediating force. More importantly they locked-out the Dolsilvecs from establishing strong ties to the Firmament.
As all of this was happening, a unity of separatist Black Cities and post-imperial breakaway states formed an alliance known as the
Outer Solar Liberation Front
around 4155. While the breakaway groups were not entirely united due to a great deal of ideological variation and in many cases inherited class division, common enemies drew them together. Radical idealogues exiled or escaped from the two older empires or occasionally established within the BCC would fan the flames of dissent to promote a strong, anti-imperialist movement reaching broadly across the political spectrum. Although not entirely philosophically airtight, it was perceived as a necessity to curry the favor of even aristocratic and mercantilist groups that had faced persecution or fell out with their old masters if only for the purpose of attempting to promote a united front against the colonialist threat.
While normally this would call for military intervention, a mixture of of nationalist tension, flagging economies, and a populace both dissatisfied with their status quo and unwilling to engage in open warfare with what many saw as "their own people" held off open conflict. Popular opposition to the conflict was uniform across all superpowers save but among their apparatus of government, fear grew of what this OSLF could become. It was not only perceived as an incubating empire but due to its fractured nature, a vessel for enemies to spread their influence under the guise of sweeping populist movements.
Enemies implied opposing sides however but this was where the alliance between the BCC and NATO got messy. Truthfully, NATO had always wanted an alliance with the Firmalazia Izradia but due to their standoffish nature, the BCC had to suffice. Yet tensions were also boiling between the BCC and NATO; the former's leadership was increasingly hostile towards the control the latter was attempting to exert via influence both corpo-economic and political. This extended to astroturfed political movements and a few moments of skirmishes between certain black cities, occasionally amongst factions allied with and against NATO.
In spite of this, both would work carefully alongside one another alongside the Dolsilvec Foundation and Yrrkradian Empire. Both human superpowers had made a tantalizing offer; assistance in a liberal-democratic series of reforms to pacify internal unrest in exchange for partnership or even membership in either empire, with the Black City remaining an esteemed trade partner for both. Yet in turn, they would need to assist in the attempt to not just defeat the OSLF but also pacify the massive, unruly swathe of space it had at most tenuous control over. Even in the OSLF's absence, it could easily turn into a breeding ground for all sorts of radicalist threats, rogue militaries, organized crime… and proxy warfare agents, something that every empire already was partaking in by 4180.

​
Thus began the systematic dividing of OSLF space into what would be known as the
Helios Expanse
through subterfuge, color revolutions, proxy militant movements, sanctions, and other more indirect means. A notable element was the forging of alliances with the very corporate and political power groups once exiled from the great powers, slowly turning the Front's own centerpieces of power against itself. For the already tenuous alliance between various competing ideologies, many of which even on the same end of the political spectrum, this was it being strangled in the womb. Many worlds already struggling with the troubles of running a planet let alone a systems-alliance began to break away, acquiescing to demands of democratic and economically liberalizing reforms as the sword of trade was plunged among countless others into this once hostile territory.
What was known as the
Helios Subjugation
would not have been possible without the vast experience of NATO and the Dolsilvec Foundation from their time spent within the Solar System. Even back on Earth, these were very, very familiar games and an interplanetary scale did not change much in many ways. The massive state and growing aristocratic-private assets of both the two empires and the conglomerate were employed with a frightening efficiency. Once stalwart strongholds of free worlds were systematically examined for any weakness, division, or uncertainty and then ruthlessly exploited whether military, religious, cultural, economic but often a combination of these factors. Yet with the ease at which the OSLF was being dismantled, bigger plans were being set into motion. An influx of foreign capital, personnel, and material in the Expanse coincided with the divvying up of its many territories amidst allies now very suspicious of one another. The next stage of the great game had begun before the OSLF had been reduced to little more than a handful of small holdout states by 4200.
It was at this time that NATO made its move with a surprise attack on contested territory between the proxy armies of itself and the Conglomerate. During the securing of multiple OSLF aligned Black Cities, the human forces moved in and with them was a detachment of Firmament military forces. Alarm bells rang across the region as the Foundation and Empire watched, a coordinated attack that seemingly spilled out of a territorial dispute morph into a full fledged shooting war, contained into territorial space bordering Conglomerate and NATO held Expanse space. What exactly kicked it off remains a topic of debate but during the battle, multiple battle-groups of seemingly "neutral" rebels managed to cut off NATO/Firmament escape routes in spite of their "recaptured" Black Cities suffering devastating damage as the massive floating cities were boarded by joint strike forces.
This ended any alliance between the Conglomerate and NATO, with much of the remaining tension in the Expanse shaken by this controversial move. Who won exactly remains difficult to determine. What was certain was that the Conglomerate had far more reach among the Helios Expanse than it was letting on and that its alliance if it could cut off and surround a human superpower, one it now found as a foe. A new cold war began as new battle lines were drawn. With the largest human superpower joining with the Firmalazia Izradia, two great powers became one known as the
Unified Celestial League
in 4204. While the Yrrkradian Empire was still larger, this constituted an escalation of force in its eyes and while some corners of its leadership considered a Conglomerate alliance, this idea was quickly shot down. With their impressively vast connections in the Expanse, perhaps the Conglomerate were not as meek and mediatory as Yrrkradian leadership had previously thought.
The Dolsilvec Foundation however had served as a safeguard against their attempts at coercion and subterfuge, demonstrating itself an equal in many ways to NATO. In spite of potential advantages it could have had with picking up the pieces NATO dropped, it refused an alliance with the Conglomerate. It was not long before due to increasing security concerns and near-overlap of many territories, the Dolsilvec Foundation integrated itself as a protectorate into the Yrrkradian Empire in 4208. Its leadership however operated as both advisors and increasingly partners, many of them having a bone to pick with their old foes from Earth. The Conglomerate on the other hand began to relocate its fleets and Black Cities away from the territory of both, retreating into subjugated spaces of the Expanse as well as their own assorted outer colonies beyond it. It was clear that they too had made massive gains of territory, power, manpower, and resources. All three now had to control and contest that.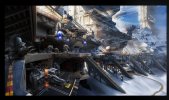 The 29 years to come would come to be known as the
Veiled War
as all the Black City Conglomerate, the Unified Celestial League, and the Yrrkradian Empire began to secure and expand their control over Helios' territory. Amidst ever shifting boundaries, aggressive non-state actors, a wave of terrorism and identitarian radicalism, the mechanisms of revolution were stirring. The OSLF had disbanded sometime during this shadowy conflict but its ideas had not perished. During this interim period, as the Yrrkradians and Leaguers began a radical process of economic and political liberalization, half-measures of modernization from the past were reactivated and augmented. Popular news media celebrated this as a victory, with even Conglomerate leaders backhandedly congratulating both for entering modern times. Yet beneath the media hubbub, the mass celebrations, and the ongoing heating-up cold war, much was changing. Once great houses and aristocracies were moving from uniforms into business suits, from their fortresses into floating commerce stations, and from techno-serfdom into wage-based extraction and AI-run foreign holdings. The system had changed, its casualties had not.
All across the Helios Expanse, the survivors of the OSLF and those who still believed in its idea were gathering beneath the veneer of civil unrest and mass displacement amidst growing class division and stratification. The Black City Conglomerate was aware of this; it had absorbed many of the larger surviving OSLF factions. Yet the internal Front conflicts it participated meant a large portion saw them as no better than any other empire, simply more clever. Both sides however were clever enough not to make their conflicts too overt, for all the shadow engagements they had, revealing that the front's inheritors were far from declawed after all these years. While the Conglomerate could rile up populist civilian discontent, it was also reliant on collaboration with the ruling apparatus of private enterprise and supporting government infrastructure.
The
Intranszjednota
or
Intransigence
had no issue with the lack of such. They were slow to realize it but the two greater empires were unintentionally fuelling the rise of not only revolutionary, anti-imperial sentiment but aptly named, highly intransigent organization. There was a problem however; they could not actually form an alliance to oppose them. Many of them regarded the growing number of defective worlds, nomad fleets, even rogue militaries as little more than flashes of the pan. They had bigger fish to fry; one another. That the Conglomerate was taking issue with them was their own natural "barrier" against these motley guerillas and it freed up time for the escalation of their arms race. Human and alien technological exchange was accelerating the rate at which weaponry became more lethal and soon, it would be used.
In 4229, a tense naval standoff between the Yrrkradians and the League erupted into full on salvos when a series of the latter's patrol vessels erupted into flames while they tailed a drone controller reconnaissance ship from the latter. As the conflict began to spread amidst a concentrated League push into Yrrkradian territory, the Conglomerate made its move. On a world where a Yrrkradian/League proxy war was dying down due to Intransigence military operations, a militarized Black City (converted into a massive battlestation) appeared near the planet's orbit. It refused any orders to vacate the area and began to besiege the Intransigent fleet located in the area, prompting the unleashing of experimental, ethereal anti-orbital weaponry, viciously scourging the massive vessel and beginning open conflict between both factions. The
Reckoning of Empires
had begun.
For a bloody four year period, the all-out war that had been building finally was unleashed upon an only partially recovered galaxy. The massive League push into Yrrkradian territory gutted massive swathes of its territory, reducing them to half of their original size (roughly as large as the UCL). Yet it was blunted through questionable usage of vrexul legions and hive ships, with the League employing its own groups of the mighty biomechanical arthropods. The ensuing carnage devastated both as the species was forced to slaughter its own; even as the ashes were not fully settled, many left in disgust over the wanton slaughter. In the meantime, mass swathes of tenuously held League territory bordering the conflict between the Conglomerate and Intransigence were caught up in the violence. An alliance of convenience was proposed against the severely underestimated Intransigence as fleets dueled across border territories. Desperate to recover their various allied proxy-states, the League was able to break on through Intransigence naval lines but found themselves battling heavily entrenched revolutionaries and irregulars on the ground. The Conglomerate had been put into the position of holding back the Intransigent navy yet unwilling to further bleed for those who had betrayed it, left them to deal with this new threat on their own.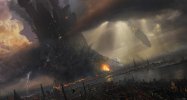 ​
In 4233, a formal ceasefire was announced but once again, the galactic paradigm had irrevocably shifted. A new power had risen; one that from the ruins of three great empires now congealed and began to unify, sweeping across once central space in great numbers. Yrrkradia, while still a massive empire, had begun to suffer once more under the strain of its own weight after having lost so much. Internal factions loyal to and skeptical of its Emperor's rule began to split its power further as the specter of warlordism began to rear its head. The League meanwhile began to face a renewed level of civil unrest as anti-war protests and a divided political hierarchy criticized the costly offensive and the loss of core territories. The Black City Conglomerate recoiled from the loss of multiple of its powerful floating habitations yet it did not walk away empty handed. Various isolated League and Yrrkradian territories found themselves under new rulership as its titular space stations demonstrated their worth as staging grounds and mobile command centers. This would fuel an expansion beyond the Expanse's known territories into various once fringe worlds.
The most important development was the establishment of the Intranszjednota as the fourth great power. In a mere four years, it had expanded its territories considerably and even gained a sizable following among the still considerable neutral systems. While it remains the smallest of the four hegemons, its growth and rise in power is still the fastest. This brings us to our present day, four years after the Reckoning, as once more a game of proxy wars, humanitarian involvement, shifting tides of allegiance, and covert operations has begun again.
Last edited: