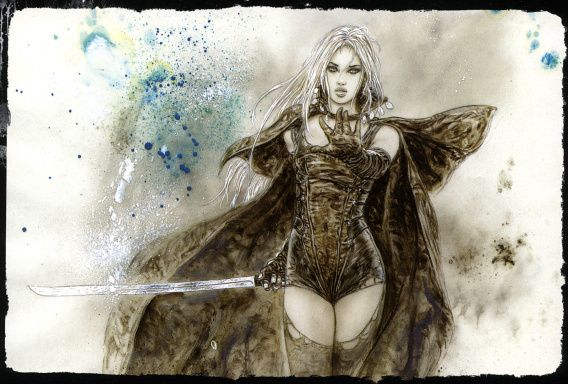 I'm the bad guy
Original poster
Invitation Status

,
Posting Speed

1-3 posts per day, One post per day, 1-3 posts per week, One post per week
Online Availability

Fri-Tues late night 11:30p to 3:00a. Wed & Thurs could be online as any point in the day or night. I am in PST.
Writing Levels

Intermediate, Adept, Advanced, Adaptable
Preferred Character Gender

Male, Female, Transgender,
Genres

High and dark Fantasy, Sci-fi, Medieval, Dystopia and Horror

Plot​
​
The 13-year wake of the War of Roses has left the wild-lands of D'rakonos scarred after the defeat of the Dragon King and his necromancer army. Queen Rosamun and her new King continue to rule over their withered region in an era of peace and prosperity. Johan Agaaris Oraii, the King of Lions, sits the proud seat of his kingdom adored by his people as the champion who killed the usurper king. However, he is swiftly losing his mind to a creeping madness. His daughter, the Princess of Oraii, has dedicated herself to The Mother's Embrace in preparation to become Queen. However, she is plagued by dreams of Oraii's destruction. The usurper's child lives as a prisoner of war in servitude to the Steel Crown and takes a particular interest in a king from another land. Across the world, the King with the blood of demons, lives in exile among inhospitable lands. Unexpectedly, he has been summoned by the Oraii King. With an opportunity to draw a treaty with Oraii, the exile king travels towards Oraii with his red sorcerer, all while something sinister begins to stir in the core of the world soon after his arrival.
​
Last edited: