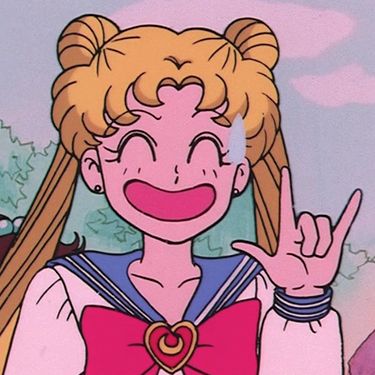 "babbu." - nemopedia
DONATING MEMBER
Roleplay Invitations

Group Roleplays, One on One Roleplays, Private Convo Roleplays
Posting Speed

Speed of Light, Several Posts a Day, A Few Posts A Day, One Post a Day, A Few Posts a Week, One Post a Week, Slow As Molasses
My Usual Online Time

4 PM to 10 PM
Writing Levels

Adept, Advanced, Prestige, Douche, Adaptable
Genders You Prefer Playing

Female, Transgender, Futanari, Androgynous, Primarily Prefer Female
Playing Style- Passive or Aggressive

Both!
Favorite Genres

Modern, War, Sports, Racing, Action, Romance, Yuri
Genre You DON'T Like

Fantasy, Magical, Horror, Yaoi
"We'll always be together, forever. I love you, Cameron."

"I'll never leave you."

"You're the best thing that's ever happened to me. I love spending every single second with you." ​
Lies. The whole lot of it. The sad part was that Cameron had actually believed it at one point of her life. The first day she laid eyes on this boy, the first time they exchanged words, all those late nights they spent texting to each other, and the countless amount of hours they had spent being in each other's company. Cameron had fallen in the trap known as "love" with this boy, and he did her, or so she thought. The fact of the matter was that he didn't really love her. He just wanted to use her and throw her away as soon as the next girl came along, which was what exactly what happened. She thought Michael Sheldon would be the love of her life, that they were soulmates, that they were meant to be forever.
Maybe in another world, yes.
However, Cameron didn't live in that world. The scars were still fresh for the poor nineteen year old girl, who had spent the past few days being paralyzed by the heartbreak. She didn't know what hurt her more, the fact that she had to find out from someone else, or the fact that she was betrayed by the one person she thought she could ever love. Lying in her bed at 4 AM, she wasn't due to wake up for another few hours, but there she was being kept up at night by the sheer stabbing sensation in her heart. Her heart beat out of her chest and her head spun as she replayed those texts... those pictures... and more important the confrontation between her and her ex-boyfriend as they broke up. It was hard for her to breathe, and it was even harder for her to keep herself composed and held together. The burden of depression was sitting on her, keeping her in the bed but yet denying her the sweet, temporarily bliss of sleep.
Everything was dark. Cameron felt numb. She didn't know if she was feeling too much or feeling nothing at all at this point, and quite frankly she was too scared to figure it out. She felt like a lone person in a sea that only continued to get more treacherous the deeper she waded into it. She was lost. A huge part of her heart had been ripped out of her and torn to shreds right in front of her eyes. As she saw those pictures of the supposed love of her life and a stranger in the same bed, she could feel her heart do a swan dive to the very tips of her toes. Disbelief, shock, and anger were the only things she could've used to describe herself that night, not that she wanted to remember it anyway. The last thing Cameron wanted to do was to remind herself of what caused her the pain, but yet the temptation was irresistible. As bad as it was for her to revisit everything and live it, the temptation was just enough, and Cameron didn't have the energy to fight the temptation back. Moving her hand out to her silver phone, she pulled up the text logs from that fateful day.
"Were you sleeping with Sarah?!"
"It's over, Michael. I can't believe this."
"i didn't mean to hurt you..."

"I'm sorry."

[READ 9/7/2018 at 1:23 AM]
​
Taking a deep breath, Cameron clutched her phone close to her heart. Why did she do that? She knew that the only thing that was going to come out of this was nothing but pain, but there she was. Putting her phone aside, she rolled over and stared at the ceiling, or what she thought was the ceiling anyway. Taking a deep breath, she only felt a tightness on her chest as she tried to calm herself down. As deep as she tried to breathe in, she couldn't manage much than a shallow breath according to her standards. It seemed like the burden of depression was still sitting on her, but at least it was going to be granting her the sweet release of sleep very soon. Depression at least seemed to be merciful enough to grand her that as she was finally temporarily released from her mortal coil.
Waking up a few hours later, her phone was blaring annoyingly as she cracked an eye open. All Cameron could feel right now tired. She felt tired. No amount of food, caffeine, sleep in the world could keep her from feeling like this. The bed was a magnet, and she was the metal. As much as she wanted to, she couldn't muster up the willpower to drag herself out of bed for a while. The alarm continued to blare in her face, but yet the only thing Cameron did was pull the blanket over her head, shielding herself from the light of the world and resigning herself to darkness.
However, the world wasn't going to wait for her. Despite her desires and her emotions, she had things to do today. She was a student, and today was her musical composition class. Sighing, she threw the blanket off of her, the brightness of the outside being an unwelcome presence in Cameron's dark world. She had to go and face the world today. Placing her feet on the ground, every step she took felt heavier than ever. It was difficult to gain the power to take the next, but Cameron had to soldier on. She had to soldier on for nobody but herself.
Somehow, she'd managed to get herself cleaned up and dressed for the day, and before she knew it she was on the bus to school. Sitting along the side, she clutched her backpack as she placed her earphones in to further isolate herself from the rest of the world. Music. She'd forgotten the healing power of music in her funk. Lately it'd just been silence and her own thoughts as she wallowed in her sadness, but today she felt she could take that next step and see if music would help her heal. Pulling up her music player, she simply hit play and see what it would bring her.
As it would turn out... that would be a big mistake. Cameron and Michael's
song
had come up first thing. Feeling the proverbial knife plunge itself in her heart, twist, and rub salt in the wound, she immediately shut off the song and pulled her earphones out. That was the last thing she'd wanted to hear at this moment, next to Michael's voice or that dirty slut's voice. She had forgotten that she still had the playlist she made for her ex-boyfriend on her phone. She had been much too busy with herself to worry about plunging Michael from every facet of her life. Guess silence would have to be her world for now.
As the bus arrived at school, Cameron stood up and made her way out in total silence. Stepping onto the bustling campus, there was plenty of energy. Energy that was, in fact, incompatible with her own. People were smiling, people were laughing, and couples were happy. Cameron was none of those. She stuffed her hands in the pockets of her jacket and made her way, looking down to avoid eye contact with people and any unnecessary social interaction. The last thing Cameron wanted to do right now was to talk to
people
or even worse,
see Michael
. She had made the unfortunate mistake of having a class with him this semester, which was something she REALLY wasn't looking forward to being in later today.
But first, it was music composition. Making her way inside the rather decorated classroom, Cameron took her seat in her unofficial officially assigned seat. It was the second row from the front, which was perfect for her. She wasn't too close to the instructor, but she also wasn't too far either. As everyone else was continuing to fold in, Cameron quietly pulled out her sheet music. She was supposed to have studied it... but depression was a fickle thing. Staring at the sheet music, she couldn't help but to hear it in a minor key. It was, in fact, in D major, but she was hearing it completely wrong.
This was going to be fun.
1